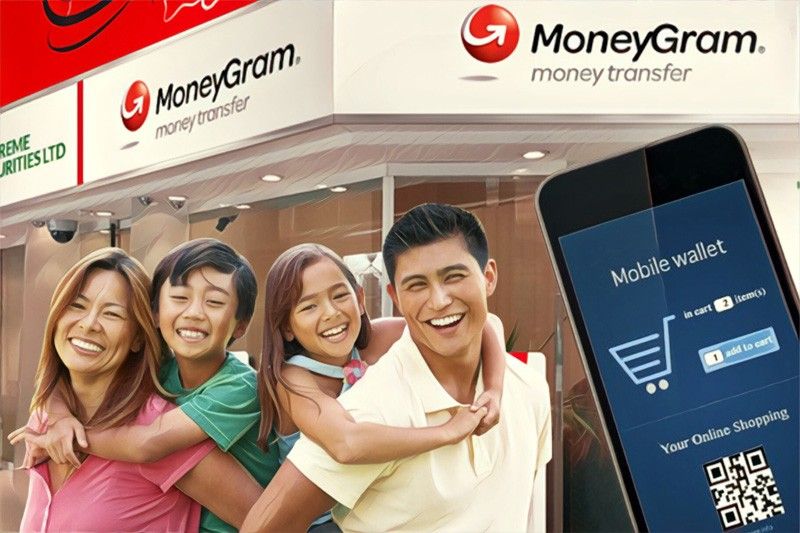 From going to remittance centers to receiving money via mobile wallet, here's how OFW families can benefit from a partnership between MoneyGram and GCash.
Philstar.com
The benefits of mobile wallet to OFWs and their families
MANILA, Philippines — Overseas Filipino workers always put their families first — which is exactly why they decided to sacrifice themselves by working abroad. They will do everything in their capacity to make the lives of their loved ones better, even in the simplest ways such as receiving their remittances more conveniently.
In support of this, MoneyGram, a leading global money transfer company, partnered with GCash, the country's biggest cashless payment system and mobile wallet provider, to provide OFWs and their families a new channel to transfer and receive remittances.
Here are the benefits of the mobile wallet to OFWs and their families:
1. Save time for things that matter
With the GCash partnership, MoneyGram offers even more convenience to OFWs and their families, says country manager Alex Lim.
For OFWs, all they need to do is do is log in at the http://global.moneygram.com or visit one of 350,000 outlets to send money directly to the GCash account of their loved ones in the Philippines. The recipients, in turn, won't need to travel and line-up to pick up the cash in person. All they need to do is complete the one-time KYC process via GCash app, to be able to access the money anytime, anywhere.
This means more time for the things that matter — cooking meals for the children, or having a video call with their loved ones abroad.
2. Money is secure in your hands
OFWs often send money for their families' finances monthly. For those who pick up money at a physical location, it can be risky to carry and take home big sums of cash. This is addressed by GCash, which is a service that transforms the mobile phone into a virtual wallet.
"The primary benefit is really convenience but there's also security unlike previously, when you have to take and hold on to the cash. Now, it's just in your mobile wallet or account," says Anthony Thomas, chief executive officer of Mynt.
3. No additional charge
Transferring remittances via the mobile wallet is not only accessible and reliable but also competitive in terms of fees.
"Money Gram ensures that there is no additional charge to use the service, although a standard money transfer fee applies," says Yogesh Sangle, head of Asia Pacific, Middle East and South Asia at MoneyGram.
4. More ways to use the remittances
There are many ways how OFW families can use their remittances with the GCash app. They can buy load, transfer money, and even pay the bills — all accessible at their fingertips. They can also scan to shop at many partner merchants in malls nationwide. This QR code payment is the newest feature of GCash.
5. First transaction gets a cashback!
Knowing that OFWS are the key drivers of the Filipino economy, MoneyGram and GCash add value to their customers' income. New users will receive P200 for their first transaction with the new MoneyGram service powered by the GCash app.
About MoneyGram International
MoneyGram is a global provider of innovative money transfer and payment services and is recognized worldwide as a financial connection to friends and family. Whether online, or through a mobile device, at a kiosk or in a local store, we connect consumers any way that is convenient for them. We also provide bill payment services, issue money orders and process official checks in select markets. More information about MoneyGram International, Inc. is available at moneygram.com.