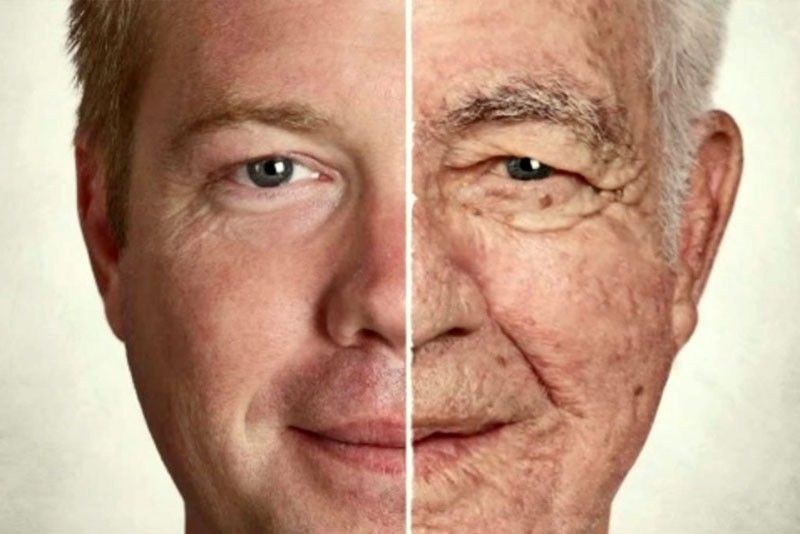 The face gives the ultimate power of attraction.
We know that we should not judge people based on their looks, but it's hard to ignore the fact that our first encounter with people is definitely with their faces. And the way a person looks influences how we deal with them.
The face is a particularly important signaling device. It is a reflection and a mystery that gives it the ultimate power of attraction. There is something about beautiful people that draws us to them; we are fascinated just staring at good-looking actors, actresses or models. Such beauty has power over us every time. But what is beauty, actually?
It's not fair, but it's true: some people just look prettier and more attractive than others. And, as if that's not enough, beautiful people live easier lives, from the nurse who gives more attention to the pretty baby to the schoolteacher who is more likely to be patient with good-looking kids rather than average-looking kids when they are mischievous.
Our generation undeniably wants to look attractive, what with all those advertisements on how to look good to make people fall in love with you. So what do we do? People wear makeup, use beauty creams and so on, just to look good. But there are some facial features that make you look attractive naturally. Wide-set eyes, high cheekbones, a tapering chin and a small nose are considered attractive. Sharp facial features make one look good, too. It has been proved that facial symmetry is one of the criteria by which we perceive the attractiveness of a face.
Let me share with you the elements of a perfect face and how to achieve it.
1. Perfect forehead. There is actually no such thing as a perfect forehead, but forehead size should be ideally at least one-fourth the size of your whole face. How does one achieve an almost perfect forehead? The answer is to remove the blemishes — pimples, syringoma, or cysts. If it's fine lines, there are different neurotoxins to address this problem. In fact, there's one that does not develop "antibodies" in you that are very important in the long run. Fillers — for deep furrow lines — are the "in" thing for the forehead. For scars, there are so many ways of addressing this problem, which depends on what type of scar you have.
2. Eyebrows. The eyebrows should be medium size — not too long or short, not too thick or thin. They should have a sufficient gap between them. For women, arched brows are sexy with their raised and curvy look. Neatly shaped, fairly thick brows look good on men. Thinning eyebrows can be corrected with topical solutions or hair transplants. Shapes can be altered by neurotoxins and fillers as well. In extremely severe cases, surgery can be done. Permanent glabellar lines (vertical lines in between the eyebrows) can also be erased completely to eliminate the worried look on one's face.
3. Twinkling eyes. Eyes are the most prominent feature of the face. They play a major role in forming facial expressions. Thick, long, dark lashes give one's eyes a magical look, which can be achieved through thickening mascaras. Aesthetic Blepahroplasty enables us to correct tired-looking eyes, drooping and creased upper eyelids, and fatty hernias in the lower eyelids. This unsightly appearance starts at around 40 and worsens with age. To some, it can even set in earlier as bags under the eyes or excessive creasing in the upper eyelids, which make the expression look sad and makeup difficult to apply.
But fillers make your eyes not only pretty but also instantly sparkling. Deep hollows that give shadows and contribute to peri-orbital darkening is improved instantly.
4. A pointed nose tip. A nose with a pointed tip is very alluring. What makes it more attractive is not having those prominent smile lines from the sides of your nostrils to the corners of your lips. Hyaluronic acid injections would correct all this instantaneously. Two injections on the lateral side of cheekbones will instantly lift the face, plus another injection on the alar groove and along the nasal groove and smile lines. Rhinoplasty, a surgical option, can also achieve this goal. Fillers do wonders for everything surrounding the nose, too.
5. High cheekbones. Cheekbones should have a hollow curve that is in line with your lips, slanting upwards to the start of your ears. Neurotoxin injections over the muscles of the neck can add more lift, and sometimes we add another injection on the cheekbones, which will correct it even more. To lift the lateral angles of the mouth, an injection in the lower lip muscle, together with fillers on the lateral triangle of the lips, is an ultimate help.
6. Full lips. Lips are a very important facial feature. Full lips look enticing and luscious. A natural pout enhances the look. The lower lip should be fatter than your upper lip. The outline of your lips should be straight. The way your teeth are set and your jawline play an important role in the positioning of your lips. Fuller lips can be achieved by hyaluronic injections.
7. Tapering chin and a defined face cut. A narrow, tapering chin looks pleasant and appealing. A medium-sized chin is perfect. After the jawline, the chin is the final feature that defines the face. This is sometimes altered as one grows older with the formation of the jowls. But with the advances of dermal fillers and energy-based procedures, there are plenty of no-knife options available — you just need to pick the one that's best for you. Filler injections can help bring balance and volume to your face. While they won't elevate the jowls, they can be used to smoothen out the transition along the jawline and address other related aesthetic concerns. However, facelift procedures are a surgical alternative to remove jowls and create a more chiseled jawline.
The longevity of fillers is influenced by multiple factors, including the area being treated and your lifestyle. Areas of the body that experience more movement may require more frequent filler treatments. You can expect basic fillers to last up to six months, while stronger, hyaluronic acid fillers can last up to 12 or even 24 months, depending on the brand and what part of the body they are designed for.
It's worth mentioning that injections and fillers can be used to target other areas of the face as well. Kybella or Lipobella, for instance, can be used to "melt away" your double chin and provide more definition to your sagging jawline.
8. Prominent dimples. Dimples add beauty to your smile, making it infectious. Some of us may also have a dimple in the chin (known as a cleft chin). A mild disorder in reality, dimples have turned into a very likeable facial feature, and creating them is a procedure that's been done here for a long time.
* * *
For questions or inquiries, call (0917) 497-6261, (0999) 883-4802, 263-4094, or email gc_beltran@yahoo.com.