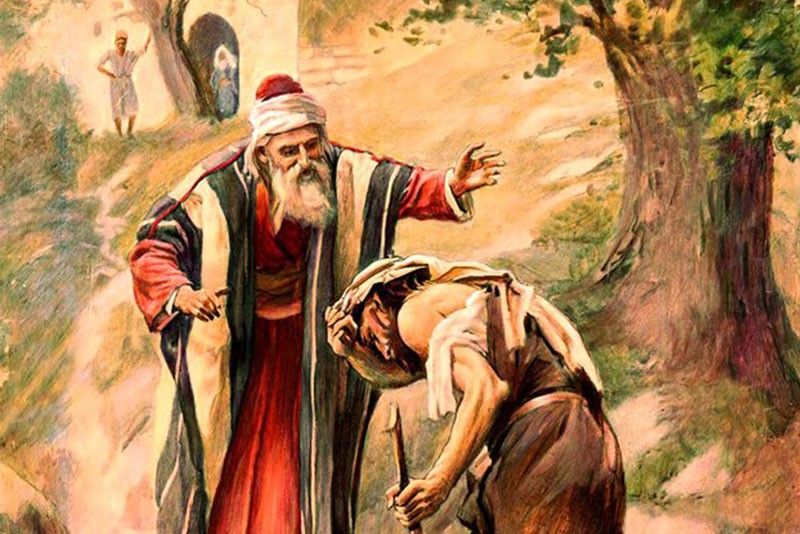 Forgive before it's too late
This week, I went to eight wakes. In one of them, I saw a couple I've known for over 50 years taking the same footpath back to the car park. We immediately bussed each other on the cheeks before exchanging pleasantries. "Oh, goodness! It's been too long!" cried the wife. "And not soon enough," added the husband. I replied, "We should meet during happier times, right?" They nodded before unlocking the car door.
Inside the chapel, I recognized a lady who was a close friend of another friend. I waved to her so she stood up and we exchanged bear hugs. She said, "Ano ba? Sa patay na lang tayo nagkikita (Only in funerals do we meet)."
Wakes and funerals have become occasions for reunions and homecomings. Would we have wanted to sit down and recall happy times in the midst of gloom? Yes. However, it becomes tearful if we're talking about estranged family and friends. The old regrets resurface. We fall into complacency, forgetting that life can be snuffed out, as fast as the single snap of the finger. Have you ever thought about the last conversation that you've been hoping would happen?
When families drift apart because of unresolved issues, years will pass and the animosity will grow and deepen. When can you talk about them? Many resort to burning bridges and only dying can cut to the heart of things, giving one a more forgiving, conciliatory stance. But isn't this too late?
My friend and I took a shortcut through a shopping arcade to get to our favorite Creole restaurant. She glanced back and whispered to me, "That's my father. I haven't seen him in 59 years." I gasped, "No kidding? Good thing you still recognized him." She snickered, "I cannot forget that face — the man who turned his back on his responsibilities and ran away — Hah! So much for the cherished image of a young girl's first love, her protector, and her hero."
"Will you ever forgive him?" I asked.
"How can I forgive someone I never knew?"
Margaux Othats wrote, "We have an idea that when someone is dying, a new, honest, generous space opens up; that in the harrowing awfulness of dying there is a directness, an expansiveness, a loosening of inhibitions, the potential for things to be said that could not be said before. But if one does actually manage to pull off a last conversation, what can it be but a few words in a lifetime of talk? How can it be enough?"
My father struggled to resolve a problem concerning family. "What must I do?" he asked. He tried to remain objective but his heart got in the way. In the end, he chose to make the bigger sacrifice giving up what truly belonged to him (and rightfully deserved) just so he could accommodate the self-absorbed desires of others. Was it right? No. My father was the first to accept that he was in the minority. He chose to keep peace in the family. Years later, he suffered a brain aneurysm in his sleep and was rushed to the hospital in a futile attempt to revive him. When he passed away, I was by his side. Memories flashed back on the many times we were together and how fortunate I was that God allowed me to express my love, appreciation, thoughts and dreams while he was strong and lucid. There were no words left unsaid, no kundiman left unsung. With a heart full of love and gratitude, I planted a kiss on his forehead and whispered, "Salamat, Itay."
Others are not as fortunate. Most of the time, lingering questions loom large and painful.
A childhood friend faltered during his wife's remaining hours. There was so much hurt that had happened in the past that a few words couldn't repair or redeem it. (This husband was unrepentant of his sins). You wonder if some things cannot be forgiven: betrayal of trust, malicious lies, cruelty and blind ambition? It's not the way you want it to end, but you shudder and can't dismiss your intense dislike and disgust.
On the other hand, a niece revealed to me something incredible. "My father copped out on his duties and responsibilities. Despite these, my kuya took him in, becoming, in fact, his primary caregiver. I admire kuya's spirit of generosity and compassion. This can only come from above."
Pray that with God's grace and mercy, you may learn to forgive and make a proper ending out of a pointless loss. Don't let pride stop you. Go and patch things up, before it's too late. Miracles happen every day. Yours is waiting to happen.