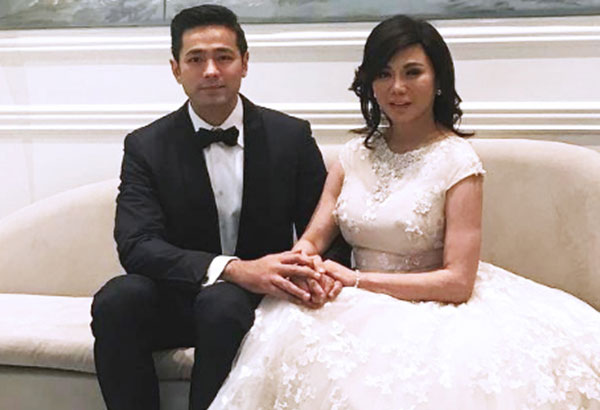 Cosmetic doctors Hayden Kho Jr. and Vicki Belo-Kho.
Pilipino Star Ngayon
WATCH: Hayden Kho, Vicki Belo give relationship advice for couples
MANILA, Philippines — Vicki Belo and Hayden Kho Jr.'s relationship was something many people did not expect to last.
First, there was the age gap — she was 61 and he was 37 when they tied the knot in Paris last year. Then, there was that sex scandal Hayden had with celebrities.
But through thick or thin, somehow, the doctors-to-the-stars are able to put things behind them and stand the test of time. How do they do it?
In an interview during a Watsons Philippines launch, Dr. Hayden told Philstar.com his advice for men: "The one who has loved many has loved none; the one who has loved one has loved all."
"My advice is to put God as a third person in your relationship. Like in our wedding ring, as you can see, it's tatlo. Kasi I told Hayden, 'We're three.' I mean, Hayden also says, it's me, him and God," Dr. Vicki told Philstar.com in an interview following the launch of Gabbi Garcia's music video, sponsored by Belo.
"Marriage entails so much adjusting," said Dr. Vicki. "You will face a lot of challenges from the world, it's really hard, so you really need Jesus so you can make it." — Video by Kat Leandicho