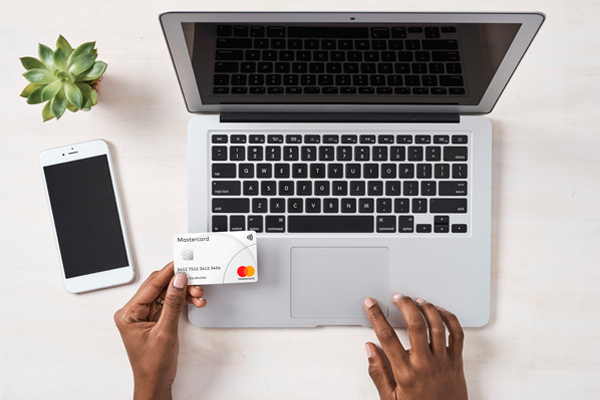 How can we effectively apply the old financial adage, "live within your means?"
Mastercard/Released
Four things I learned from giving myself an allowance
Abby Rebong
(philstar.com) - December 18, 2017 - 11:28am
MANILA, Philippines — Your capacity to earn doesn't dictate your capability to be responsible with your money. That's one of the hard truths I learned when I started living on my own.
Admittedly, living with my parents "shielded" me from real-world concerns such as setting a grocery budget, paying for utilities, gas and car maintenance. For years, my salary was mine to enjoy and spend on whatever I wanted such as yearly vacations, weekly shopping sprees and beauty and pampering treatments, as well as dining out whenever I wanted or splurging on designer coffees every other day.
It was fun of course, having no responsibilities equals no worries. However, I eventually reached a point where I wanted to break free from this routine and to learn how it really is to be an "adult." The catalyst for this change of lifestyle was when I turned 30, and started to question if I really am doing enough with the opportunities given to me.
Then I made the decision to move out of my parents' house and quickly realized how every peso counts if I don't want to be one of those people who live paycheck to paycheck.
So how was I able to effectively apply the old financial adage, "live within your means?" I gave myself an allowance and a Mastercard Debit Card.
Here are four things I learned:
What you need vs. what you just want
I had to be honest with myself on the things I can and cannot afford. This is important as there are so many temptations around like weekly sales at the mall or the growing number of online shopping sites exposing me to so many "wants." Depositing the "allowance" I've set in my Mastercard Debit card helped me keep better track of my expenses, and stick to my budget.
Be aware of your monthly expenses
Listing down the expenses I had to pay monthly (cellphone bill, cable, internet, etc.), and enrolling those to my Mastercard Debit card — something that you can apply for at banks like Bank of Commerce, BDO, BPI, Citibank, Metrobank, PBCOM, PNB, PSBank, RCBC, RCBC Savings Bank and Security Bank — ensures that my bills are paid on time. Knowing how much I need to pay for my fixed expenses, gave me a better picture of my remaining balance. This way, I only have my daily expenses to think about and manage.
Get a debit card that's widely accepted
Using my Mastercard Debit card for all my purchases, whether I shop at the malls or online, or go on a domestic or overseas trip, enables me to keep better track of my expenses and forgo worrying about having enough cash with me. It's accepted in many establishments (43 million locations worldwide), plus major online websites, so I don't have to look for an ATM machine or a money changer all the time.
Make sure your transactions are safe and secure
Since I'm set on a particular budget for my expenses, I want to ensure that nothing goes wrong with any of my transactions. I've began to see the value in investing in insurance, as well as in experiences like fitness classes, enrichment courses or taking care of my health, all of which I can pay for securely through my Mastercard Debit card, that is equipped with an EMV chip to add another layer of protection.
This security function is very important as I use my Mastercard Debit card for almost all of my everyday needs including my Uber rides.
Another thing I like with the type of Mastercard Debit card that I have is I'm also notified about the payments made through my card via text messages, and updated on how much money I still have in my account. This gives me peace of mind, unlike before when I end up being short on cash because I couldn't efficiently keep track of my expenses.
Developing a healthy relationship with money doesn't come overnight. While a Mastercard Debit card enables me to efficiently budget my money, having the right mindset is also a must. Don't miss out on the conveniences of going cashless, and start making the most of your hard-earned money.