Batangas, Cavite or Laguna: Where to live outside Metro Manila?
October 26, 2017 | 4:00pm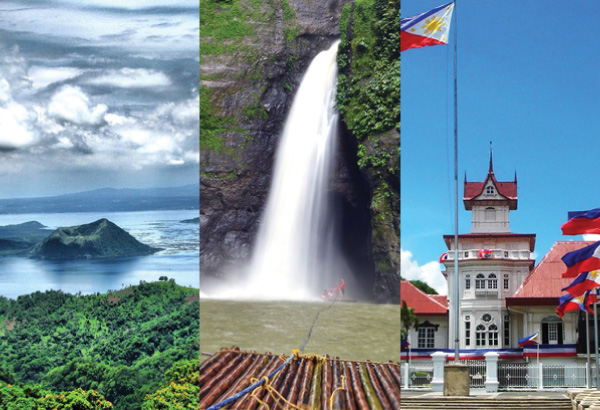 For young and new families, a picture-perfect home is nestled within a peaceful community that is accessible from business districts, educational institutions, health facilities and commercial centers. Often too, these families opt for house and lot properties. The search for their dream homes then begins in Metro Manila, but soon, they find themselves looking at progressive provinces south of the Philippine capital.
These are Cavite, Batangas and Laguna where gated subdivisions are strategically developed among urban centers. Thanks to leading property developer Avida Land Corp., Filipino families are provided with accessibility, unique features and amenities, quality, stress-free buying and relaxing living in all its properties.
But first, which among the three Southern Tagalog provinces is the perfect fit for the family? Let's study below:
Provincial profiles
If you are a parent who has lived all your life in Metro Manila, you may find it hard to decide where to settle your family outside the megacity. Start by knowing the profile of a province. Know what its geography, population, demography and government leadership, among others.
Economic zones
The proximity of Calabarzon to Metro Manila (it is accessible via the expanded South Luzon Expressway, or SLEX) enables earning families to work in the city and reside in the suburbs.
Better yet, they can even look for jobs that fit their professions and careers because Batangas, Cavite and Laguna have a wealth of special economic zones that bolster investment and create employment.
Social sectors
Good health and quality education are important for starting, growing and maturing families. Hospitals must have complete and modern facilities to treat diseases, deliver babies safely and provide premium healthcare. There must also be a wealth of elementary, secondary, tertiary and even technical schools, both public and private, that will equip children with skills and knowledge to face life independently in the future.
All three provinces cater to these basic needs.
Infrastructure
Newly opened and recently launched infrastructure developments are also poised to make Batangas, Cavite and Laguna even more accessible to Filipinos. If they do decide to move to one of the three provinces, they will find it convenient to travel in and out, either through public and private transportation.
Home sweet home
The hunt for the ideal house-and-lot property begins. In Calabarzon, leading developer Avida Land offers thoughtfully designed homes in secure communities that assure families of delightful and inspired living.
Three properties stand out in Batangas, Cavite and Laguna.
Whichever of these properties caters to your family, Avida promises saved time, simplified design and build, and value for money.
Future homeowners can skip planning, designing, production and construction stages, all of which Avida will provide through its professional architect, contractor and supervising services. Even local government coordination will be arranged.
Design and build are also simplified through pre-designed units and lot cuts with appropriate orientation and placement. Space is also curated based on clients' needs.
Lastly, families are guaranteed to get value for their money because all properties last a lifetime and appreciate over time. All Avida properties are managed by Ayala Property Management Corp.
For more information, visit www.avidaland.com, or contact 848-5200. For updates, follow Avida Land on Facebook, Twitter and Instagram.
Brought to you by: