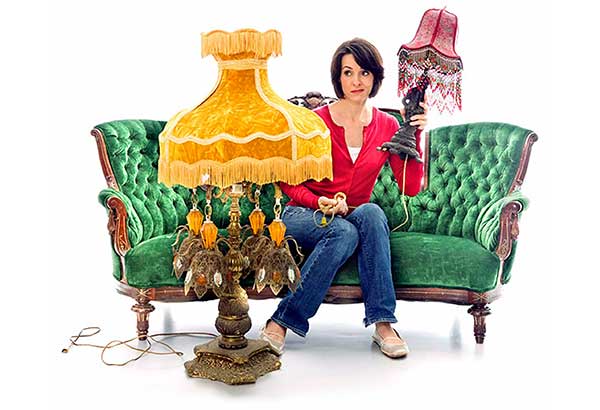 Your treasure, their trash?: Let's face it, what we considered valuable during our time may not hold that much value in the eyes of our children.
When parents leave their stuff behind
One time, I packed one of the silk carpets that my husband bought in Isfahan, Iran. I devoted one maleta for it, rolling it carefully to minimize any folding creases. "This will enhance the living room of my son," I thought. Wrong! He broke into a forced, rigid smile and shook his head — tsk tsk. I didn't react and left the carpet where I laid it out. A year passed, and lo! The carpet was gone. "What did you do with it?" I asked, while a dark thundercloud was forming on top of my head. "Mom, I don't want to stain it so I kept it in the attic. Maybe, when I get a bigger space."
It was a dry run, a dress rehearsal for me. Will my children ever like my prized possessions? A niece, in fact, expressed the collective woe of her generation, "I dread the day when I'd get stuck with my parents' things. What do I do with them?"
Richard Eisenberg, Forbes magazine contributor, called them the "stuff of nightmares." They are goods that parents and grandparents have been collecting through the years and naturally, are being passed on to their heirs: religious images, vintage radios, hope chests, Christmas plates, lacquered Chinoiserie, oil paintings, music boxes, porcelain vases, wedding flatware, Belgian linen, escritoire, French cabinets, marble top, grandfather clock, ball gowns, bespoke suits, shoes — racks of them — designer bags, scarves, coffee table books, whew! The list is just endless.
One thing is certain. The interest and taste of baby boomers differ from that of the X-gen, the millennials, and now, the so-called selfie generation. Why can't we see eye-to-eye on collectibles? My son explained, "It's a generation thing, Mom. We like things functional and simple with hardly any maintenance involved, easily replaceable or upgradable." "What about its sentimental value?" I asked. "Ah, that's different," he confirmed. "I'd love to keep the toys and robots that you saved for me and pass them on to my kids, but then again, there's no guarantee that they'd keep them." When he said this, I hurriedly tallied my habilins or Bequeath List. "Anak, you must keep my Sacred Heart, the Le Petit Prince collection, Dad's teapots and cannons, and, ah, what else?" (I think he shut me out at "Anak.")
Young couples, who choose to live in condos and town homes, want to maximize their limited space by not cramming too many furniture and fixtures, too. They want that bare, uncluttered Zen-like kind of environment and if necessary, buy only assemble-yourself furniture that can easily be sold or disposed of when it has outlived its usefulness.
To avoid stress and guilt-trips, here are some tips for baby boomers:
1) Use what you have now — fine linen, bone china, ruby glassware, etc. Hold treasure or trash parties so you can sell or exchange items with your friends. Remember the two-year test that we apply to clothes and shoes? If you haven't worn them within that period, pack them off to Caritas Manila, segundo mano thrift shops, or give them away.
2) Give yourself plenty of time to find takers. Priority is given to your children. Tell them what you have in the house. Are they interested to keep it? If not, liquidate. For valuable pieces, bring them to auction and gallery houses so that other collectors are given the opportunity to appreciate and bid for them.
3) Write down the purchase cost of each item you own to give your children an idea of how much they are worth today. If they decide to sell, they can mark a price ceiling to protect their interest and avoid being gypped or being undervalued.
4) Get your jewelry appraised by reputable gemologists. The price is bound to change at the time the piece is finally sold. Start giving pieces to those you love — friends and family. Let them enjoy wearing the pieces now and allow them to have them re-set to a more contemporary setting.
5) Engage estate and antique dealers who can sell your bits and pieces for you. Prepare, however, to get less in value because of commission and miscellaneous charges.
6) Finally, brace yourself for disappointments. Let's face it, what we considered valuable during our time may not hold that much value in the eyes of our children.
You will not be able to dispose of all of your keepsakes that took you years to amass, if not salt away. Your reluctant heirs will still have to do a major cleanup when you're gone. Who knows? They might still have a change of heart and keep the stuff that gave you moments of unstoppable delight — white elephant or not. Would they come away smiling, even shedding a tear or two, for you?