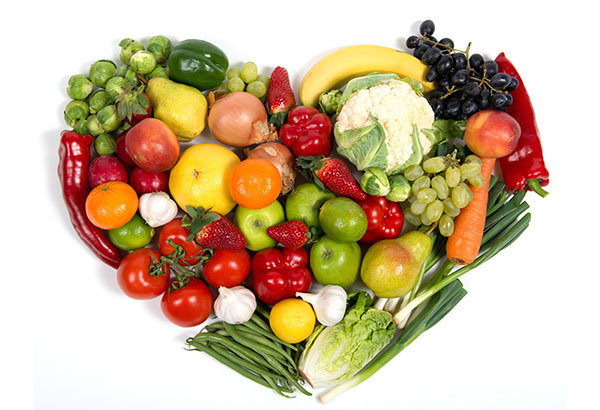 www.brighamandwomensfaulkner.org
The rock stars of a weight loss program
When your symptoms are chronic fatigue, daily headaches, lack of energy, and frequent indigestion, the smart thing to do is to consult a doctor. Such were the symptoms of my friend Sarah who doggedly refused to see a doctor. Until one day, after a hearty meal of cholesterol-loaded food, she passed out, luckily inside a car with her friends.
In the ER, the first thing the good doctor did was to take her blood pressure which registered at 140/120. She is a walking time bomb at 49 years old!
After two days of confinement and several tests after, the prognosis was not good. Her blood test results showed very high numbers in her cholesterol, uric acid, triglycerides, liver enzymes, and blood sugar level.
Even if she was 30 lbs. overweight, no amount of cajoling on my part could convince her to change her super unhealthy diet. She had no qualms about indulging in lechon, crispy pata, chicharon, fatty longganisa, four diet sodas, cake and ice cream on a daily basis.
So, the time of reckoning came. What her doctor said was almost a threat and warning of sorts: "Change your diet or else! The end result could be a lifetime in a wheelchair or being bedridden with all kinds of tubes stuck in your body." The picture was so grim she started to cry. She thought about her four children and her husband getting burdened by her bad health so right there and then, she resolved to change her diet and lose weight.
Eating healthy doesn't have to be boring. If you have enough imagination, your dining table can be very colorful. Fill up your fridge with the rock stars of healthy food so even an artist will marvel at the colors you have there.
Green in the form of leafy vegetables, (kale, lettuce, spinach, broccoli, asparagus); red as in strawberries, grapes, red bell peppers, tomatoes, apples; yellow and orange for carrots, squash, bananas, oranges, cheese, salmon.
These colorful foods are actually filled with so much goodness and flavor, you will not even feel you are on a diet! To jumpstart her healthy diet, I prepared a list of food that she should eat from here on until it becomes part of her lifestyle:
1. Fish and seafood like salmon, sardines, shrimp, trout, tuna, and shellfish (oysters, clams, mollusks) are rich in omega-3 fatty acids, iodine, and protein. Studies show that people who eat a lot of seafood, especially fish, tend to live longer and have a lower risk of many diseases like heart disease, dementia, and depression
2. Vegetables are plentiful in Manila and are good for dieting as they are low in calories and high in fiber. Here is a list of my favorites:
• Asparagus is low in carb and calories, loaded with vitamin K, which is important for blood clotting, building your bones, protecting the heart.
• Broccoli has low carb content, is high in vitamins C and K, and has a moderate amount of the B vitamins.
• Carrots are rich in beta-carotene, fiber, vitamins (A, C, K, B8), panthotenic acid, potassium, iron, copper, and manganese.
• Tomatoes are rich in vitamin C, biotin, vitamin K; are an excellent source of potassium, manganese, vitamin B6, folate, niacin, vitamin E, and phosphorous.
• Cabbage is low in calories (100 grams contain 24 calories ) and satiates you easily so it is really good for weight loss. Furthermore, it is high in calcium, iron, magnesium, phosphorous, potassium, and zinc.
• Avocado is high on healthy fats but does not contain cholesterol, sodium, and is low in saturated fats. In fact, an avocado is loaded with heart-healthy monounsaturated fatty acids. Avocados contain more potassium than bananas, are loaded with fiber, and contain vitamins C, B5, B6, E, K, and folate.
• Bell peppers come in several colors — red, green, and yellow — and are high in vitamins C and E, manganese, antioxidants, and phytonutrients. Being rich in antioxidants and anti-inflammatory nutrients, bell peppers have anti-cancer benefits.
3. Fruits in general are rich in vitamins but nutritionists will tell you that they have to be eaten on an empty stomach —30 minutes before a meal or three hours after a meal. Cancer specialist Dr. Stephen Mak says, " If you eat fruits on an empty stomach, it will play a major role in detoxifying your system, supplying you with a great deal of energy for weight loss and other life activities."
Dr. Herbert Shelton, who did research on the matter, says, "There is no such thing as some fruits, like orange and lemon, being acidic, because all fruits become alkaline in our body when eaten by itself on an empty stomach."
Sarah is a work in progress and is on her way to being a success story because she is sticking to the rules (like eating fruits on an empty stomach, not eating refined sugar found in cakes, and pastries, substituting water and fresh vegetable juices for soda), and veering away from her old unhealthy diet. Three months have passed since her scary health crisis and so far, she has lost 15 lbs. Her blood pressure is almost normal. On top of correcting her diet, she went a step further by enrolling in a gym class and religiously working out three times a week. Gone are her migraine headaches and chronic fatigue symptoms. She is feeling energized and looking forward to shopping for a new wardrobe after losing 30 lbs., which is one of her goals. Another very important goal is normalizing the results of her blood tests. Her doctor is so pleased with her progress.
— Source: Canadianliving.com/health/nutrition, Web MD. Com., myfitnesspal.com