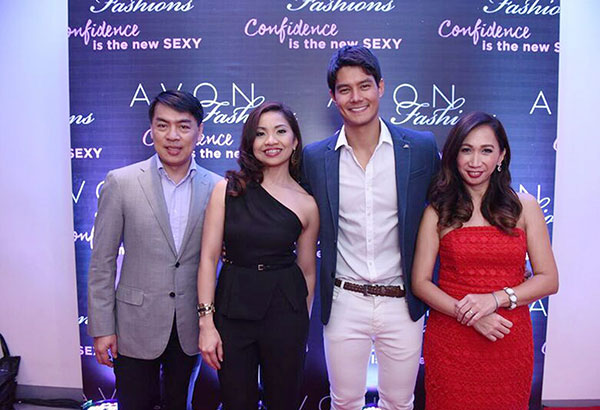 Men's Club by Avon brand ambassador Daniel Matsunaga was introduced during the "Confidence is the New Sexy" launch. With Daniel are Avon Phils. and Asia Pacific senior legal manager Atty. Errol Palaci, marketing director Jeans Reyes, and Avon communications director Faith Fernandez-Mondejar.
Avon's confidence-tial files
OOH LA LAI
-
Lai S. Reyes
(The Philippine Star) - May 29, 2017 - 4:00pm
Body shaming sucks!
That sentiment echoed in the halls of One Canvas, Makati where four women — Sarah Facuri, Kakki Teodoro, Caisa Borromeo, and Marrone Cruz — delivered poignant monologues to share how they feel about body stereotypes, and body shamers who spend their free time criticizing someone else's bod.
Oh, she's too fat. She's too thin. She needs to go on a diet. Is she taking drugs? It goes on and on. Sometimes these attacks are unintentionally offensive, but that doesn't make the pain of having your body scrutinized any less violating or hurtful.
"A woman may be strong, curvy, petite and fuller, but these are only shapes and sizes," the four women proclaimed in unison. "Our skin is a record of our milestones, our bones are barks that withstood storms, our muscles are symbols of our endurance, and our shape is our fingerprint. The true measure of our beauty is in how much we embrace who we truly are."
Sarah, Kakki, Caisa and Marrone affirmed their sexiness with an air of confidence as they embraced body positivity through Avon Fashions' new intimates.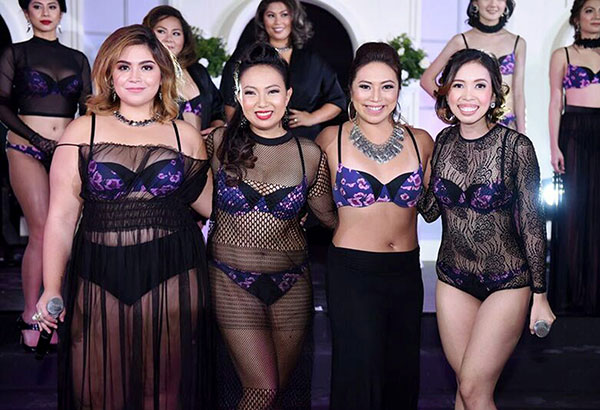 Beautifully confident with a heart: Sarah Facuri, Kakki Teodoro, Caisa Borromeo, and Marrone Cruz
Confidence Is The New Sexy
Avon Fashions, the country's number one intimate apparel brand, denounces body shaming by celebrating women's real beauty and sexiness with its new campaign, "Confidence is the New Sexy."
"At Avon Fashions, we believe that every woman is worthy of self-love, acceptance, and confidence regardless of her size or how others see her physically," enthuses Jeans Reyes, Avon Philippines marketing director. "That's why we created intimates that combine fit, fashion and function for a comfortable wear that makes every woman feel confident — in a dress, a plain tee, or even in gym wear."
According to Reyes, the wrong bra size can make or break your outfit and your overall look.
"If you're wearing a white tee and your bra is too small/tight, that annoying back bulge will pop up. If it's too loose, the straps will fall off your shoulders. Either way, you'll feel horrible and your confidence level drops," explains Reyes.
She adds that 85 percent of Filipinas wear the wrong bra size.
"Simply because when we were teens, our moms do the — intimate apparel — shopping for us. And when she says your bra size is 32, you're stuck with that size forever," she says. "But our bodies change and develop. Make it a habit to do the measurement at least every six months."
Avon Fashions offers intimates designed specifically for Filipino women's comfort and fit. There's the new Jamila Bra & Panty Set, which gives the right fit for curvy, plus-size, petite or athletically built women. Also check out the Classic, Missy, Shapemakers, and Everyday Comfort selection.
The beauty company's own Design and Product Engineering team put each piece of apparel through several fitting processes to assure comfort for all size ranges.
And with Avon Fashions Intimate Apparel, confidence, indeed, is the new sexy.
* * *
Avon Fashions Intimate Apparel is now available through any Avon representative, or online at www.avon.ph.