War on child abuse: Abused girl shares 5 tips to avoid her plight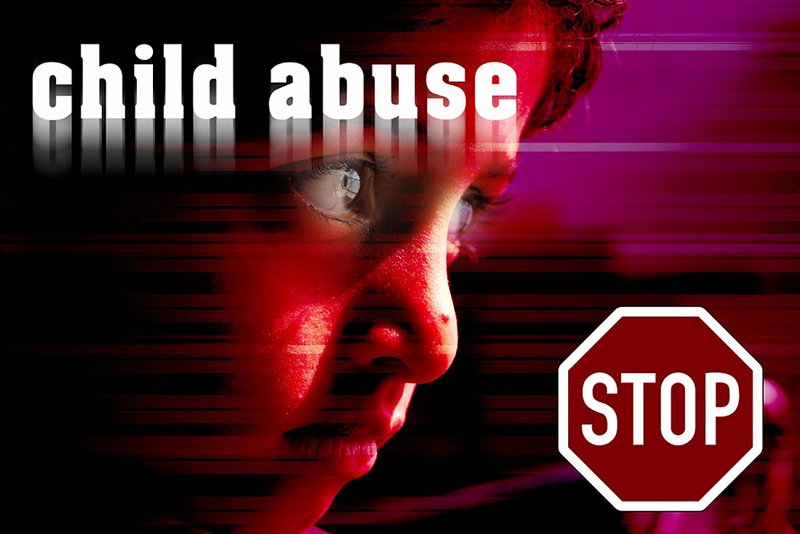 MANILA, Philippines — There are about 25,000 cases of child abuses in the Philippines per year. And now, the numbers are going up not necessarily because cases are on the rise, but due to the advent of social media. More and more Filipinos are speaking out and coming into the light to fight child abuse.
Such has been the observation of Laurence Ligier, founder of non-government organization Cameleon, based on the organization's statistics these past 25 years.
As a volunteer for Smokey Mountain, Ligier discovered that many of the poor residents in the junkyard town in Tondo in Manila came from the Visayas, particularly, from Iloilo and Panay. Upon going to Iloilo, she was astounded at how many children there were suffering from different kinds of abuse.
"I don't have any problems as any of the kids. I want to discover the Philippines not as a tourist but as someone who wants to give back to the country, so I contacted NGOs in France and founded Cameleon," Ligier retraced the genesis of Cameleon, which, as its name suggests, aims to promote balance and transformation in the lives of its beneficiaries.
Since founding Cameleon in 1997, Ligier claimed to have helped over 7,000 girls from five to 18 years old. Some of these victims, she said, come from entire households, while some were overseas Filipino workers' children.
"Some of those who should protect kids first are the first ones to abuse them," she alleged.
Thus, part of Cameleon's mission is to educate parents and other adults and to change their mentality that they cannot do anything with their kids just because they send them to school or spend for them.
Incest cases, she said, are happening everywhere in the world but talking about it is still a taboo in the Philippines.
To help break that taboo, Ligier and Shaline Gamala, a Cameleon beneficiary who now has a master's in English, tackled how to one can help end the war on child abuse in a recent press conference.
"When I entered Cameleon, I was vulnerable," Gamala confessed.
But after undergoing through Cameleon's "structured" therapy and training, Gamala said: "My mindset changed. It opened my perspective that I can do something and not just stay a victim."
For other victims of abuse like her or for those who want to avoid falling prey to abuses, here are her pieces of advice:
1. Give importance and respect to yourself first.
2. Don't be afraid to speak because if you're afraid, you can't help others. By speaking out, you also help others. You're speaking out not because you're proud of what happened to you.
3. Don't stay in your comfort zone. Accept that you're a victim. Acceptance is a step to help others.
4. Listen to other people. Reaching your dreams is possible as long as you have the right support.
5. Be open for change and be a catalyst for change.
"We should stop the cycle!" Gamala urged. "Children are the hope of our future, but how can it be if they're abused? We should be sensitive to their needs and not just send them to school."
Over the last 13 years, circus activities helped the girls of Cameleon rebuild themselves. Circus is a "school of life" that develop values such as solidarity and responsibility. It promotes physical wellness; it increases body awareness, circulation, focus, balance, strength and flexibility. On emotional health, circus promotes turn taking, leadership, communication, empathy, self-expression and trust. Engagement to circus activities also provides distraction from one current state of stress or mental instability.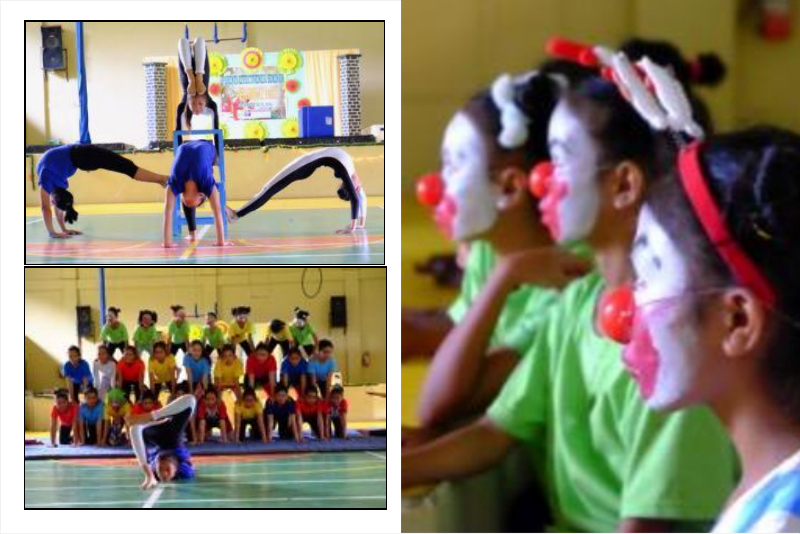 Cameleon and French National Circus School have been rehabilitating abused girls through circus.
Circus is also a professional integration tool for some of Cameleon's beneficiaries. Fifteen girls have become circus trainers and now give circus training sessions every weekend in the center in Passi (Iloilo) for 60 girls. One of them became the official circus teacher.
This unique program in the Philippines has already shown its positive impact on girls who demonstrate outstanding progress and more autonomy. Thanks to this partnership between Cameleon and French National Circus School, the skills of the girls improved. Four of them went to Peru and France for a one-year training and 15 became regular circus trainers.
On May 29, in celebration of the 20th Anniversary of Cameleon, SM Mall of Asia with support from SM Cares, and the Zonta Club of Makati Ayala, present "Metamorphosis," a circus show to be held at the Music Hall of SM Mall of Asia in Pasay City.
Filipino actress KC Concepcion will host the show, which will also feature "France Got Talent" 2016 third place finalist Alienette Coldfire, French actress Ouazani, a Cirque du Soleil acrobat, and the former abused women performers of Cameleon.
The show, said Gamala, is not only about being onstage and character development. "It will be a good venue for girls to showcase their skills to all kinds of audiences and to build awareness about child abuse."