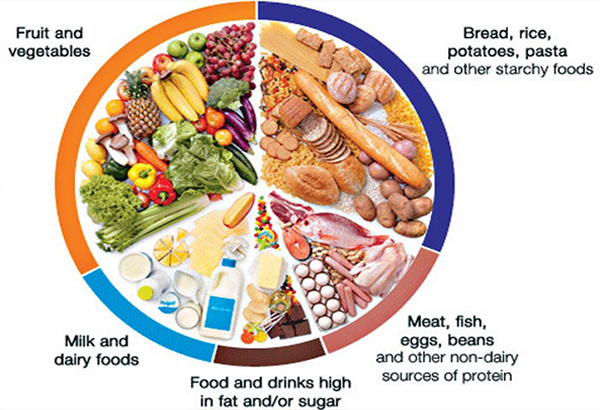 Planting the SEED of good health
Question: What's the top personal priority of Filipinos today?
Answer: According to the latest study by Pulse Asia, a public opinion polling body, "staying healthy and avoiding illnesses is still the top personal concern among Filipinos across all regions and socio-economic classes."
We all agree that health is wealth, yes? But given today's daily stresses and unhealthy diet and sedentary lifestyle, how does one stay healthy and ward off disease? Now, do you wonder why there's an alarming rise today in the incidence of obesity, hypertension, diabetes, and cancer?
Given these grim facts, Healthway Medical, a trusted network of mall-based clinics (located in your friendly neighborhood malls), came up with what it calls the SEED lifestyle, an advocacy that promotes health awareness and preventive healthcare. Planting the seeds of good health, SEED consists of four no-fuss, easy-to-remember (and perhaps follow?) health prescriptions so you can better take charge of your health. Take these:
1) Sleep. But of course, zzzleep is vital for health because while you're sleeping, the cells in your body get repaired/revitalized. Adults are prescribed seven to nine hours of sound, uninterrupted sleep.
For some quality sleep, schedule your time for bed. Make your room a good, relaxing haven for some quality shut-eye. You may want to listen to sleep-inducing, relaxing music. But eating before sleeping is a no-no as this will disrupt the sleep cycle.
• Eat right. Didn't Hippocrates, the Father of Medicine, say, "Let food be thy medicine?" So, avoid foods that are high in sugar, saturated fat, and sodium, as these are linked to diseases such as diabetes, hypertension, and heart disease. Eat a well-balanced diet of unrefined carbohydrates like brown rice, lean meat, green leafy vegetable high in fiber, and fresh fruits. But if you have a sweet tooth, always remember the M word: Moderation.
• Exercise. We all know the benefits of exercise. Like it or not, it's still one of the best ways to fight disease. And the big plus, especially for those perpetually on a diet, is that exercise promotes weight loss while boosting brainpower and performance, increasing metabolism, improving blood circulation, and reducing stress. So, don't just sit there, stretch your imagination and find something to do!
• De-stress. We can't stress enough the importance of de-stressing the body and the mind. There are countless ways to de-stress; let us count the ways — meditating, eating mood-boosting foods, getting a massage, and getting into a hobby. But make sure these de-stressing activities do not give you stress. Know what activities can really relax your body and rejuvenate your spirit.
"The greatest wealth is still our health. Achieving material wealth is pointless if it comes at the expense of your health," declares Carmie de Leon, VP for sales and marketing of Healthway Medical. "Helping Filipinos to stay well and healthy has always been the core purpose of Healthway Medical. Aside from the SEED lifestyle, our patients can also count on the quality medical services and excellent patient-care experience that our clinics and qualified doctors offer."
By planting these wonderful seeds, you're bound to harvest the benefits of good health.
* * *
Healthway Medical branches are located at Alabang Town Center, Greenbelt 5, Shangri-La Plaza, SM The Block, Market! Market!, Festival Mall, and 8 Adriatico.
For more information about Healthway Medical and its complete service roster, visit https://healthway.com.ph.