Cherry Mobile promo brings OFWs home for Christmas
November 17, 2015 | 4:32am
MANILA, Philippines – Cherry Mobile will reunite overseas Filipino workers (OFWs) with their families this Christmas through the #CherryChristmas promo.
"For our OFWs, the happiest time of the year is also sometimes the loneliest," shared Piolo Pascual, Cherry Mobile's brand ambassador.
"I see firsthand when I travel abroad how much Filipinos yearn for their home and families. There really is no place like home. For those who live in the Philippines, we are happy to give and receive gifts, but deep inside, there's no greater joy than being with family," he added.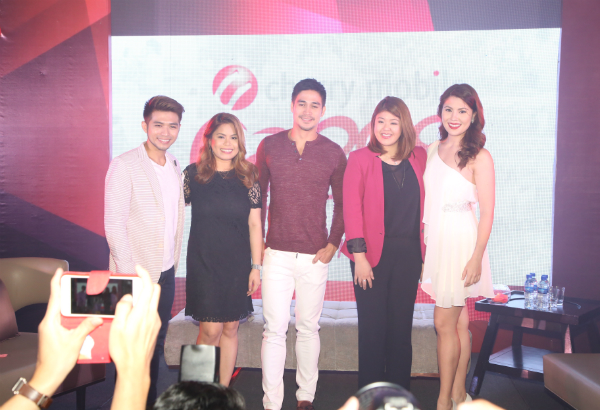 (L-R) Event host Jazper Tiongson, Cherry Mobile Philippines Assistant Brand Manager Sandra Tubale-Dingal, Campaign Ambassador Piolo Pascual, Cherry Mobile Philippines Vice President Michelle Ngu, and event host Samantha Purvor
PR photo
The #CherryChristmas promo aims to reward the hard work of the OFWs, the unsung heroes of today.
"One thing holds true to every OFW out there, if they all had a choice, they would never leave their families," said Maynard Ngu, President of Cherry Mobile.
"I know that they would do everything just to enjoy Noche Buena with their loved ones, to open gifts with their kids, to celebrate Mass with their family and friends, and to revel in the other Christmas traditions. So we would like to gift them with this opportunity. "
The promo is open to all Filipino active Facebook users who have a family member working abroad.
To join, participants have to share why they would like to have their loved ones home for Christmas through a short video, and upload it through the #CherryChristmas app on Cherry Mobile's official Facebook page.
The lucky winners will be flown to the Philippines for free.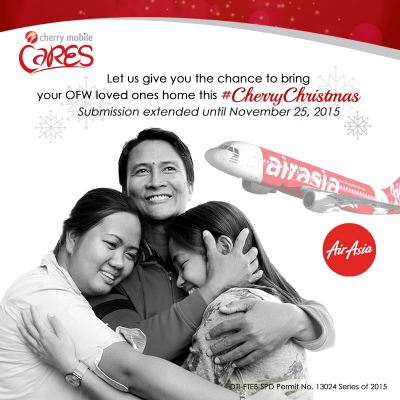 Follow Cherry Mobile at Facebook/Cherry Philippines.
READ MORE:
Two new smartphones from Cherry Mobile