The I.N.O.X watchmen: Strong, fearless, passionate
Celebrating the 130th anniversary of its parent company in style, Victorinox Swiss Army launches a watch of sharp, versatile design that is so strong it defies your imagination! Victorinox Swiss Army has created I.N.O.X, a new watch that pays tribute to the history and industrial know-how of the brand by showcasing the values that have made it famous: authenticity, strength, quality, expertise, and Swiss design.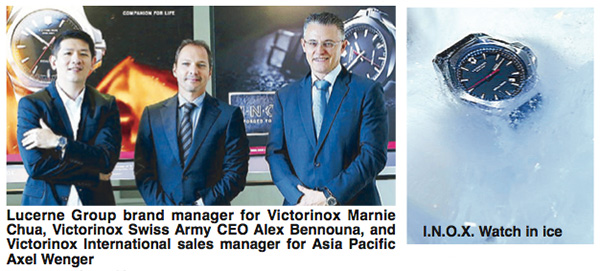 The name I.N.O.X. comes from the French word for stainless steel — the solid, durable, and corrosion-resistant material that Victorinox adopted more than 50 years before it became the norm in the Swiss watch industry. Marking a shared link between cutlery and watches, I.N.O.X. is as iconic as the original Swiss Army knife.
An exceptional celebration requires an exceptional watch. The I.N.O.X. watch has demonstrated a level of robustness never before achieved in watchmaking. Designed to withstand unusual stress, it has passed a ruthless battery of 130 strength tests with flying colors.
Beyond the standard certification tests of the Swiss watch industry, a series of new tests was developed specifically for the I.N.O.X. watch. It reflects Victorinox Swiss Army's passion for pushing boundaries and imposing new rules on resistance. Its robustness is incomparable to any other — an I.N.O.X. timepiece can resist eight tons of compression under a hydraulic press, and can resist being driven over by a truck of 25 tons or a military tank weighing up to 64 tons.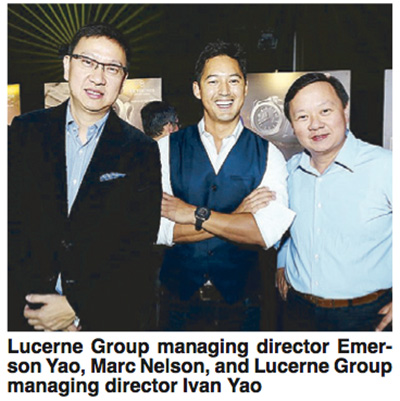 Moreover, it can also withstand temperature shocks from -57 degrees to +71 degrees Celsius, set to a standard formulated by the US Army for the manufacture of missiles. Nothing comparable exists in the world of watchmaking!
The I.N.O.X watch can also take on glacial cold; the watch will function nonstop even when frozen in an ice cube for 168 hours. Neither does it have a fear of heights, as it can weather extreme conditions at a stratospheric altitude of 21,300 meters, which is twice the height at which airlines fly. It can also withstand a fall of 10 meters onto a smooth concrete surface, the approximate equivalent of a drop from a three-floor building.
Marc Nelson, Andrew Wolff, and John Spainhour were introduced as "friends of the brand." Marc, an adventurer who dares to brave the outdoors; Andrew, who shows tenacity on the rugby field; and John, who courageously was a marine for several years, all find a companion in the watch. These three men capture the spirit of what it means to be strong, fearless, and passionate.
* * *
Follow me on Twitter and Instagram @anthonysuntay, and like my Facebook page: Anthony Suntay.