Mainers had the best time at the 'Aura With Maine' Event with vivo Philippines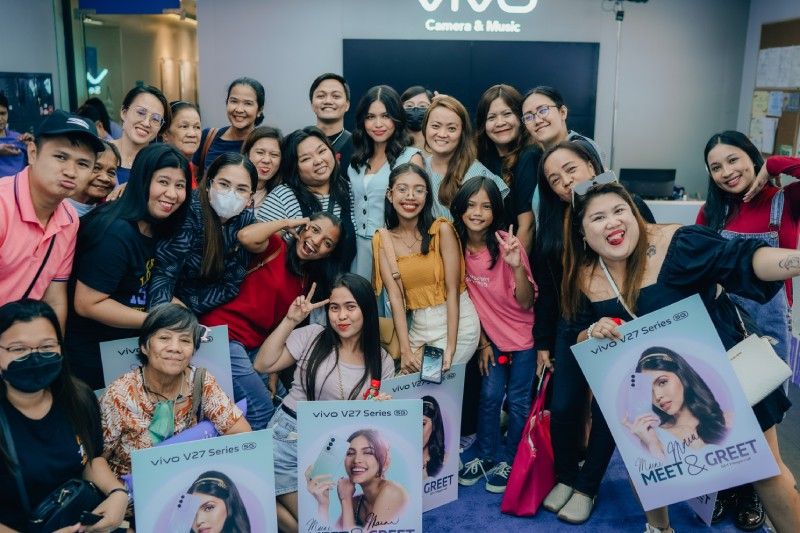 MANILA, Philippines — Twenty fans of Maine Mendoza, also known as "Mainers," enjoyed bonding and striking their best aura poses with the actress during her meet and greet event held last May 27 at the vivo store in SM Megamall.
The 20 attendees of this super-exclusive fan meeting were the winners of vivo Philippines' Instagram challenge where they had to show off their posing skills while flexing their V27 smartphones!
While this meet and greet opportunity with vivo's ambassador was exclusively for the contest winners, it didn't stop the other solid Mainers from trying to get a glimpse of their favorite actress.
Maine walked through a massive crowd of avid fans excitedly waiting outside the store for her arrival! It was, indeed, a Saturday unlike any other the SM Megamall Cyberzone has ever seen!
Feeling major FOMO? Here are the highlights of the Aura With Maine' Meet & Greet brought to you by the vivo V27 Series: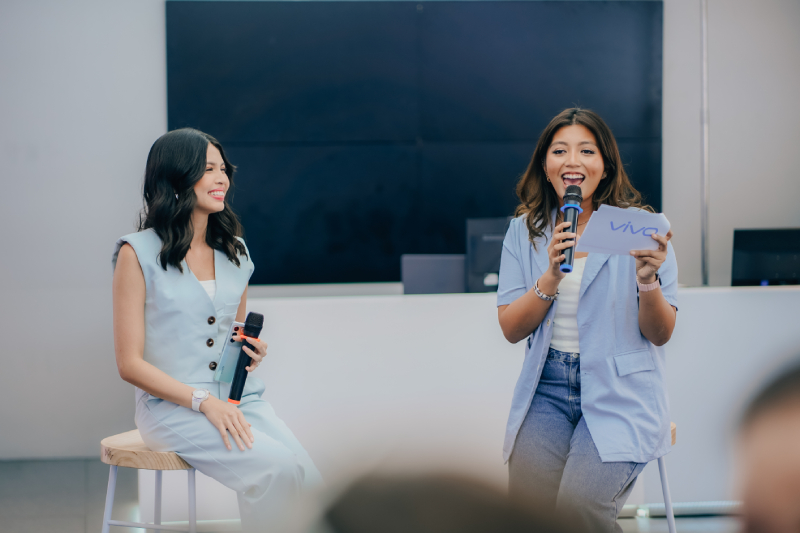 Time to ramp up the excitement!
VJ & Events Host, Samm Alvero, kicked off the event by hyping up the crowd present at the venue as everyone waited for Maine to join her on the platform.
The Woman of the Hour
Maine's charming presence initiated a positive cheer from the crowd since it was her first mall event again after many years!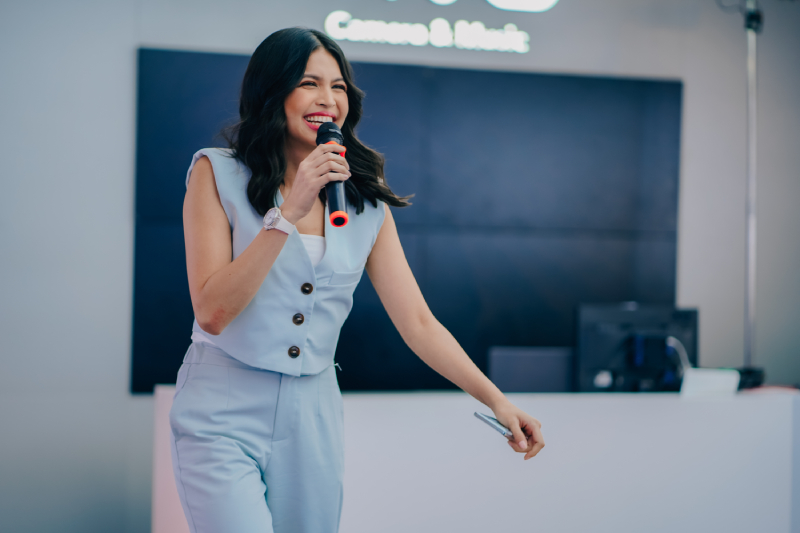 Truth be told
Maine enjoyed the Q&A with the media where she revealed she has over 10,000 photos! With its 256GB ROM, her vivo V27 smartphone allows her to take thousands of amazing crisp, true-to-life photos!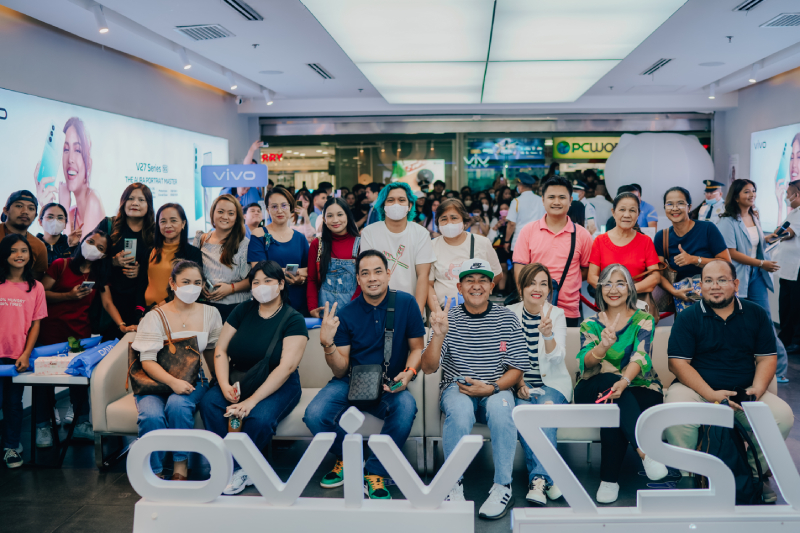 Click, click, aura!
The 20 lucky winners of vivo's IG challenge had the opportunity to bond and capture aura-filled moments with Maine Mendoza. Plus, they got FREE posters too which the vivo ambassador signed on the spot.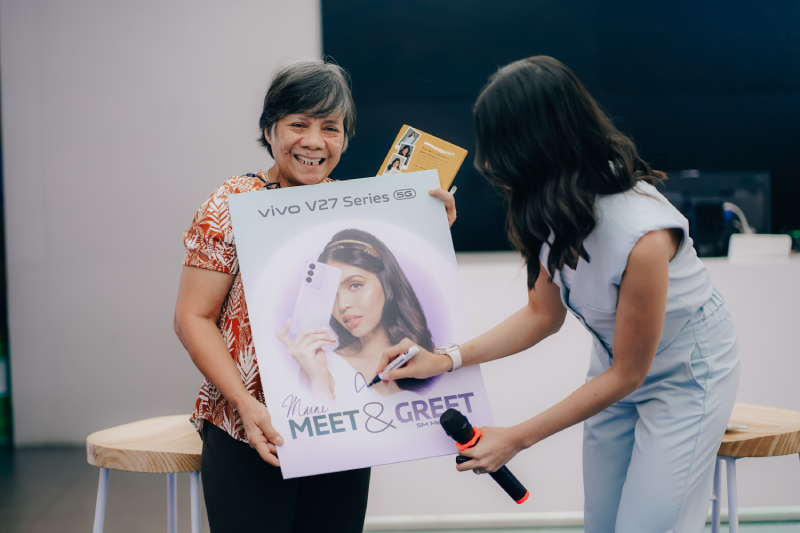 Dance to the beat!
The fun didn't stop there! vivo promoters ended the event with a bang as they showed everyone their cool dance moves to the V27 anthem.
As if that weren't enough, vivo also gave out amazing freebies to walk-in shoppers at the vivo store in SM Megamall on the day of the event.
The lucky ones got to score the coolest wireless earbuds, fitness trackers and more after purchasing a V27 or V27e smartphone.
Time to follow vivo Philippines on Facebook, Instagram and TikTok because you never know, they might have another exciting event soon!