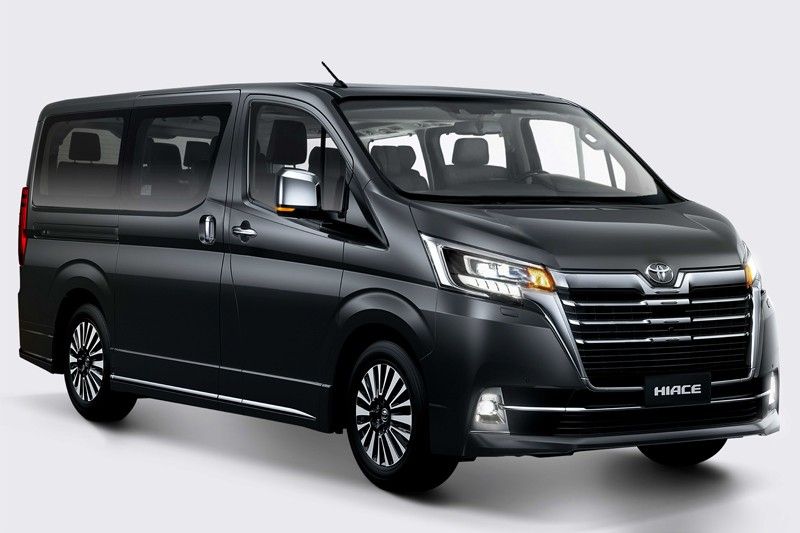 Driving and technology for safety: The Toyota Grandia 2019
Kathy Moran
(The Philippine Star) - September 10, 2019 - 12:00am
MANILA, Philippines — According to the World Health Organization Global Status Report, road accident statistics in the Philippines have constantly risen since 2016. A number of accidents have resulted in injuries or deaths, some of which could have been avoided if motorists started taking extra safety measures.
I guess it explains the many studies of groups like road safety advocates and people who just want to stay safe while they drive and have been voicing their concerns about better driving roll out habits, mindfulness and awareness.
Aside from encouraging motorists to follow existing road safety laws and programs, modern automotive research and development have also made advances in building cars with built-in features that can help protect the drivers and passengers from harm.
I recently attended the launch of the Toyota Grandia and for a mobility company like Toyota, safety features are just as essential to the car as any other advanced functional technologies. That is why the company is set to actively roll out its proprietary Toyota Safety Sense (TSS).
In addition to the passive safety features, which we are already familiar with such as the vehicle's impact-absorbing structure, seatbelts, and number of airbags, TSS incorporates active safety features, which identify factors that may cause accidents and aid the driver in eliminating these factors.
I was given a breakdown about what Toyota is doing to make sure that their vehicles remain safe for their drivers. Some of the features shared with me were under the TSS were Pre-collision System (PCS), Adaptive Cruise Control (ACC), Lane Departure Alert (LDA), and Automatic High Beam (AHB).
Pre-collision System (PCS) detects the possibility of a collision using various sensors and reacts accordingly, also taking into consideration the countermeasures taken by the driver. Upon detection of a possibility of collision, the driver will be warned with beeps and visual warnings. When the possibility of a collision is higher and the driver applies brakes, the brake assist system will apply additional pressure to the brakes as needed. When an even greater possibility of collision is detected and the driver does not apply brakes, automatic brakes will be activated to prevent the collision.
Adaptive Cruise Control (ACC) works when driving at cruise control: the vehicle drives at constant preset speed and will adjust within the set cruise speed upon detection of another vehicle in front to maintain appropriate distance.
Lane Departure Alert (LDA) works detects driving lanes and alerts driver when the vehicle departs from its designated lane. This feature operates at a vehicle speed of more than 50km/h, with a road width of more than approximately 3.0m.
Automatic High Beam (AHB) works while the headlight's high beam setting is in use: the system automatically switches to low beam upon detection of vehicles at a certain distance in front or incoming vehicles on the opposite lane. The system will return to the high beam setting once the vehicle in front is at an appropriate distance or the incoming vehicle has passed.
I left the launch feeling a little more confident that much is being done to equip Toyota's vehicles with all that is needed to make the drive safe. All that is needed now is a good driver who believes that taking the wheel means staying safe for his riders and all the other people on the road, too. I was also informed that select TSS features will soon be made available with the all-new Hiace Super Grandia Elite.
For information, visit www.toyota.com.ph or check out Toyota's official social media pages at ToyotaMotorPhilippines (Facebook and Instagram), and @ToyotaMotorPH (Twitter).