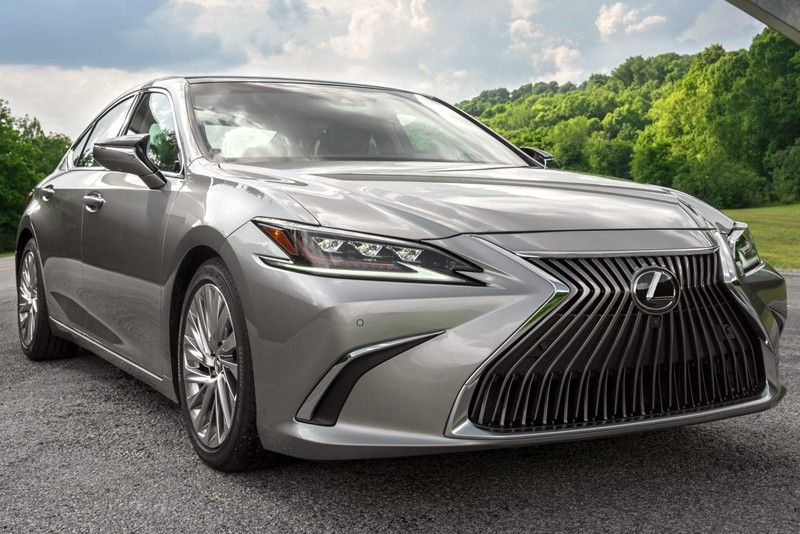 Long and lovely: The Lexus ES350
There is something about long sedans that fascinates me. I guess it is a feeling of being "different" since most sedans today are made shorter for the "new and modern look."
I immediately fell in love with the Lexus ES 350 as soon as I laid my eyes on it. Longish and elegant are two words that well describe it.
Last year, hot on the heels of its successful world premiere in the Beijing Motor Show, the next-generation Lexus ES hit the road in the Philippines. Known for its unparalleled comfort, refinement and luxury appointments, the ES builds on its strengths with an all-new seventh generation. The car, available in a gas-powered ES 350, follows the latest design trends, resulting in a longer, lower, and wider coupe-like silhouette. A new platform and suspension system provide a more dynamic handling with intuitive responsiveness.
"The All-New ES represents a new era for one of the brand's most popular models. The provocative design provides more excitement and emotional connection to engage a broader customer base," said David Nordstrom, vice president of Lexus Asia Pacific. "Traditional customers will find the All-New ES more spacious, quieter and safer, while new customers will be drawn to its bolder styling, sharpened performance, advanced technologies, unique cabin materials and unmatched craftsmanship."
Hop on
I took the Lexus 350 from the showroom in BGC. It is indeed eye-catching inside and out. The ES 350 is an elegant sedan, with bold design elements that challenge the traditional expectations of car lovers and will definitely captivate a whole new group of customers.
A key element of the redesigned ES is the all-new Global Architecture platform, exclusively developed for this model, and which results in a lower sedan with wheels that have been pushed closer to the corners thanks to a 50-mm longer wheelbase and a wider tracks front and rear.
In profile, the ES has a dynamic yet fluid shape that starts with the low hood line made possible by the GA-K platform. From there, the roofline remains low and sleek, giving a feeling of "smart, sportiness."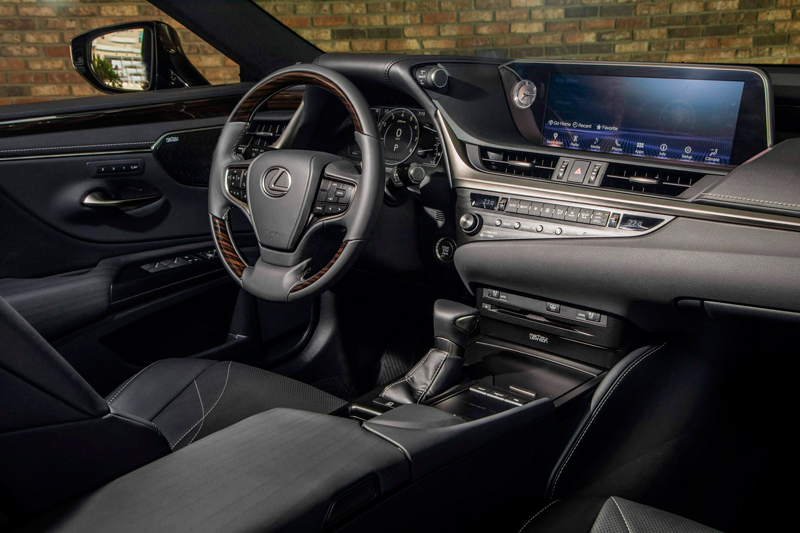 Have a seat: The cockpit
It was time to get driving so I got in and was even more impressed with its cockpit. I just was in awe of how "new tech" the dashboard is. Every necessary button within easy reach of the driver — and that is a good thing when caught in Metro Manila traffic with nothing to do by fiddle around with buttons.
With a more spacious interior, the car blends a driver-centric cockpit with a larger and comfortable area for the front passenger. The interior features intriguing details that capture the essence of Takumi craftsmanship, such as the embedded depth and pitch of the stitches. In this comfortable and elegant ambience, passengers can have an immersive listening experience with the 17-speaker Mark Levinson premium surround sound system, which adds the new QLS (Quantum Logic Surround) sound technology.
Let me just add that the fresh color palate has been developed to give the car a different appearance depending on lighting conditions and time of day. The interior features four-color schemes, three types of trims, and semi-aniline leather upholstery for the seats.
Just drive
The All-New 2019 Lexus ES is built to deliver a higher level of driving dynamics than any of its predecessors. It just feels responsive and easy to drive, no matter what kind of road it is on, and this has only been achieved with a solid foundation, the Global Architecture — K chassis. It has an exceptionally rigid front-wheel drive chassis, with reduced weight, resulting in better than ever aerodynamics.
The sedan moves with much ease and the length of the car slipped through my mind as I slid into tight spots with ease.
The traffic on the SLEX had started to build up but in the cockpit of the ES 350 I felt fine specially since it is powered by a 3.5-liter V6 engine. Plus, the new platform also reduces noise and vibrations, making the ride quiet and comfortable. It is also designed to deliver commanding acceleration along with impressive efficiency.
It has an enhanced efficiency with the direct shift eight-speed automatic transmission, a Lexus first. It is a key feature for smarter, sharper gear shifting. It automatically selects the optimum gear based on speed, acceleration and the individual's driving habits.
I imagine what it would be like if I became one of those driver's for hire. I thought of it further and realized I would love to do it behind the wheel of a Lexus 350.
A truly awe inspiring drive with all the comforts built in to make a drive perfect.