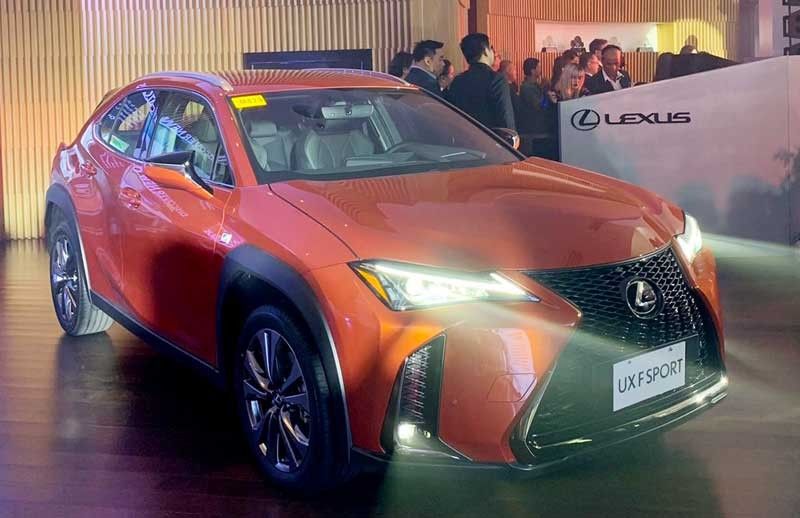 The stars: The all new Lexus UX F Sport and the Lexus UX
When we launched the Lexus brand in the Philippines back in January 14, 2009 with the inauguration of our first and only dealership, we did not expect to gain such traction immediately," said Satoru Suzuki, president, Lexus Philippines. "We are humbled that after a decade of steady progress, Lexus Philippines is now recognized as one of the strongest luxury brands in the country. From a market share of 13 percent in our first year, our share has increased to 32.2 percent based on CAMPI's initial industry report, making us 2nd in the luxury automotive industry."
This year Lexus Philippines celebrates its 10th year in the country and it recently had a celebration of the event.
It was in 2009 that Lexus opened its showroom at the heart of Bonifacio Global City and the launch of its initial line-up— the LS 460 flagship sedan, the ES 350 executive sedan, the GS 460 sports sedan, the IS 300 compact sedan, and the LX 570 full-size SUV.
It did not take long for Lexus Philippines to gain a steady foothold in the luxury automotive industry.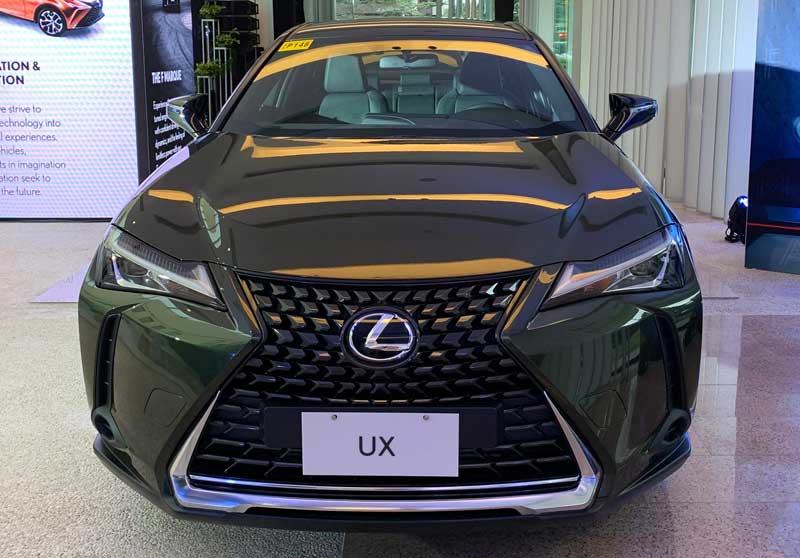 For four consecutive years now, Lexus has maintained strong leadership in SUV sales, being number one in the commercial vehicle segment. This significant growth has positioned Lexus Philippines at 4th rank regionally— tied with Lexus Thailand— in terms of new car sales. In terms of market share, Lexus Philippines is top two among its Lexus regional affiliates, next only to Lexus Indonesia.
Lexus Philippines has expanded their service operations to bring the Lexus experience outside the showroom. From their sole dealership in Metro Manila, they have set up five Lexus Accredited service centers across the Luzon, Visayas, and Mindanao regions particularly in Laguna, Pampanga, La Union, Cebu, and Davao, done in partnership with the local Toyota dealers.
"I remember how thrilled and excited I was when we were planning to bring Lexus to the Philippines," said Vince Socco, executive vice president, Lexus Asia Pacific. We toiled and debated and argued no end. Not so much about whether we should do it but mainly about how we must do it right."
More than the yummy food that Lexus Philippines had prepared for the celebration that night was the introduction of the all-new Lexus UX, which marks the brand's first-ever introduction in the subcompact SUV segment.
I couldn't take my eyes off the Lexus UX and could easily imagine it being my subcompact SUV of choice because it has been crafted for the modern urban explorer. It brings to the table the widest field of vision and best turning radius of any luxury subcompact SUV.
Inspired by the traditional Japanese concept of Engawa that blurs the boundary between a home's exterior and interior, it was designed to create a feeling of seamless continuity inside. This makes the UX the perfect road companion for modern urban explorers— people who are on a non-stop adventure to experience life at its fullest.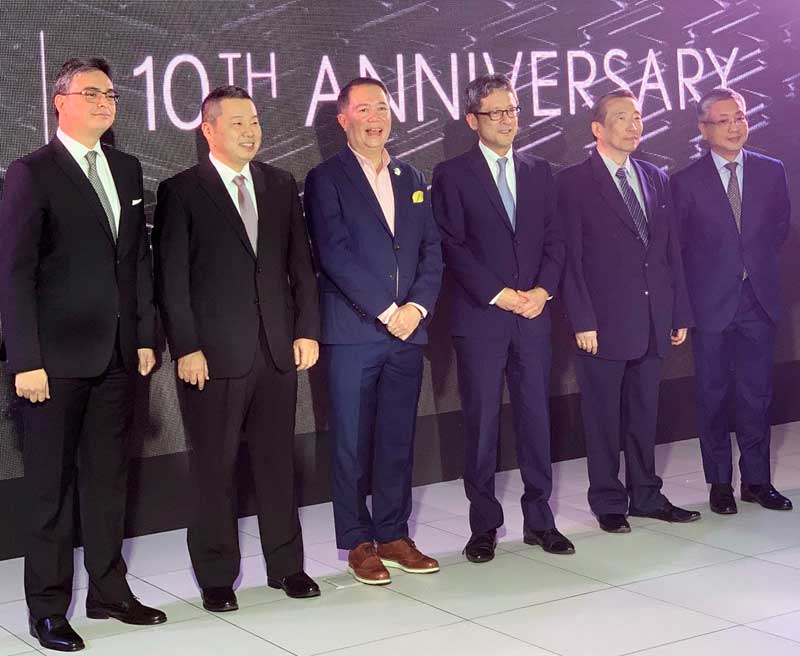 At the anniv of Lexus Philippines are Satoru Suzuki, president, Lexus Philippines; Vince Socco, executive vice president, Lexus Asia Pacific (3rd and 4th from right) with (from left) Raymond Rodriguez, president, Lexus Manila Inc.; Kei Mizuguchi, executive vice president, Lexus Philippines-marketing division; David Go, senior executive vice president, Lexus Philippines and Jose Maria Atienza, senior vice president, Lexus Philippines-marketing division
For Lexus, "Experience Amazing" is more than just a tagline. It describes the highest ambition of the whole organization and the output of everything they do, and reflects a brand evolution driven by the vision to anticipate the future for people and society. It is ever-present in their operations as they strive to translate this in the whole customer journey— from their products, their services, their facilities, and their team.
As they move towards the future, Lexus strives to uphold a continuous endeavor to design innovative ways to enrich lives.
Before I left the Lexus Showroom that evening I took a longing look at the Lexus UX F Sport on display. I closed my eyes and imagined what it would be like behind the wheel.
It was then that I knew why Lexus Philippines leads the luxury brands — and how.