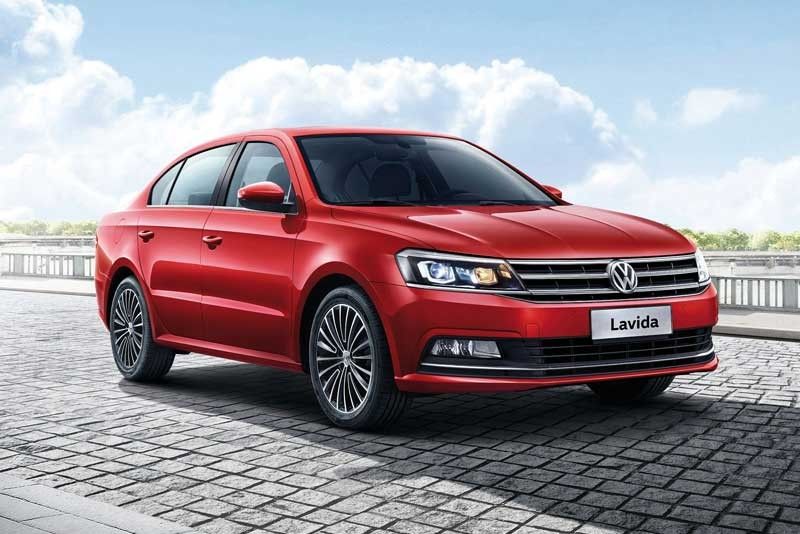 The family car: Volkswagen Lavida
Lavida is the perfect name for a sedan, don't you think?
Well, that is what I was able to test drive recently, the VW Lavida sedan. The car is advertized as a family car — and why not? It's loaded with safety features that don't impede the way it runs — for the well-being of the family.
Volkswagen has recently launched a whole slew of vehicles to suit everyone's taste. And, for a driver like me it was the Lavida that caught my attention when I first sat inside it at the showroom.
It was an early weekday morning when I went to Volkswagen in BGC to pick up the unit.
I immediately liked what I saw.
An immaculate white Lavida among the many VW vehicles in the garage.
I liked that the Lavida is equipped with a 1.4-liter Turbocharged Stratified Injection (TSI) 4-cylinder gasoline engine with BlueMotion Technology. Add to this is the 7 speed Direct Shift Gearbox (DSG) transmission.
I knew it was time for me to listen to the engine roar. It was music to my ears — the smooth sound of the Lavida. I knew when I heard the engine it was time to get this baby on the road.
Interiors matter
But, as I listened to the roaring, I got a good look at what the Volkswagen had inside. There was the ultra comfy leather seat material, for starters. I was able to fix the seat to my liking — that is so that I would get a good look at the road as I drove.
The cruise control, Climatronic air conditioning, and sunroof were added features, which kept my heart racing, even if I haven't gotten the sedan out of the showroom.
Did I tell you that there is a tire pressure monitor that checks the sedan's tires constantly keeping me safe. As any good car driver know — right tire pressure cuts fuel costs and in the long run saves that much precious gas.
There is also a hill hold control lever, which stops the car from automatically rolling backwards when it's on a standstill. I have many stories and seen many news items where a car rolls on its own and causes much damage to the car and those around it. Well, with the Lavida this is no longer possible thanks to that added safety feature.
There is also an Electronic Stabilization Program (ESP) which prevents skidding or wheel spin — thus keeping the car on the right course. Add to that ABS, Electronic Differential Lock and Anti Slip Regulation (ASR), Push Start, and Front and Rear Park Distance Control (PDC).
Time to drive
I had seen enough of its beauty from the outside, and heard the sound of the engine that I liked. It was time to start moving.
As is my Saturday, I had no destination in mind — just the joy of driving. So, not wanting to fight with the long- weekend traffic I stayed close to home and drove through the many streets of BGC.
I liked how the Lavida took to the many street corners of BGC. Gripping when it needed to, and then letting go as needed. Did I say, that it also stopped on a dime in front of pedestrian lanes — for those who knew how to cross them and for others who ran across them. It also stopped as I stepped on the brakes for the many motorcycles that crossed my path with nary a care that there was a car behind them.
It was of course all that it claimed to be — a sedan that puts the family ahead and the driver's cares behind.
I had spent a good hour just driving through BGC — it was Saturday and the traffic was more than I had hoped for.
I went to a hole-in-the-wall diner, which served some vegetarian goodies and had a snack.
I parked the Lavida and gave it one more once over — I liked what I saw and more than that I had a relaxed drive, too.
I ate my fill and decided to take a drive home to Pasig.
I didn't mind that the traffic had built up on C5, after all I was behind the wheel of the Lavida — a perfect place to be when traffic build-up ruins my mood.
Perfect.