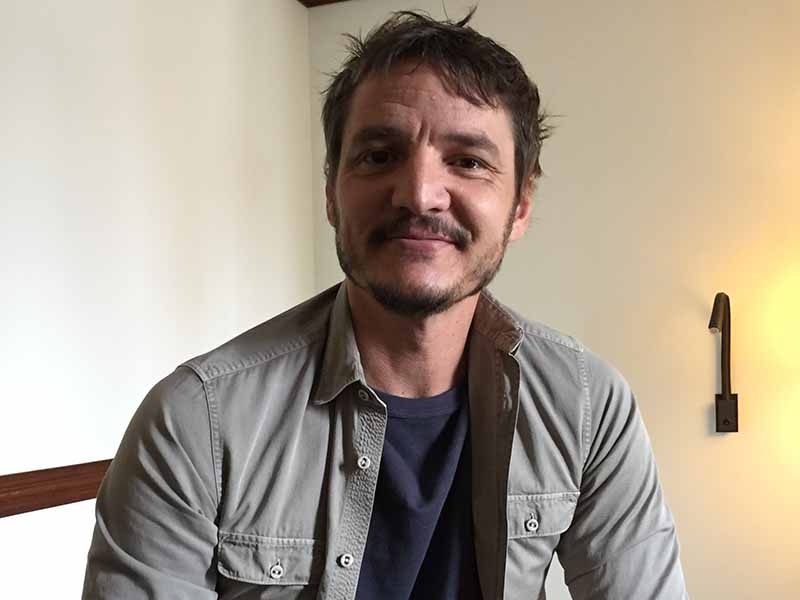 Start bingeing: Pedro Pascal is back playing DEA Agent Javier Peña for season three of 10-part series "Narcos," now streaming on Netflix.
Netflix launches 3rd season of 'Narcos' with media launch in Bogotá, Colombia
Netflix, the pioneering streaming network, celebrated the launch of its third season of "Narcos" this September 1 by pulling out the big guns: flying media to the show's location in Bogotá, Colombia. Included were media guests from the Philippines, which is becoming a leading Southeast Asian market for online streaming of movies and TV shows.
"Narcos" hits home with its story of Colombia's drug wars spanning from the hunt for Pablo Escobar in the 1990s up to the current season — focusing on the Cali drug cartel and its four kingpins, the so-called "Gentlemen of Cali."
Returning star Pedro Pascal (DEA Agent Javier Peña) and new team players Michael Stahl-David and Matt Whelan were available for questions, as were Netflix executive producers, directors and other actors.
Not taking second billing, though, was Bogotá itself, Colombia's capital that has played host to the hit Netflix production for three seasons now. A city of contrasts and natural beauty, it was the perfect backdrop to explore a show detailing the country's grittier past conflicts. Media were toured through the city, including locations of the show like the Presidential Palace grounds and La Candelaria, the city's historical district.
And while Pablo Escobar built his own impregnable fortress, Netflix has positioned itself to become a subscription-based empire of movies and original series for streaming — starting with House of Cards — that has made it the 10th largest internet company in the world.
Colombia is recovering now from decades of violence from competing sides — the government, the military, the US and the guerrillas — and "Narcos" enters its third season tackling a shadier outfit, the Cali Cartel.
While the similarities between Colombia's decades-long drug war and the Philippines' own campaign under President Rodrigo Duterte are striking, Filipino Netflix viewers more likely watch the show for its honest — and pulse-racing — take on a complex issue. Chilean-American Pascal has his own take: "I think the drug issue — drug use or addiction — is a health issue, not a crime issue," but he's quick to point out: "I'm an actor, not a DEA agent."
Pascal, now based in Los Angeles, said there wasn't too much anxiety coming in as the lead for the third season. "There was some pressure, like, fans would say 'Where's (American DEA agent) Murphy? Where's Wagner Moura (who played Pablo Escobar for two seasons)? But once you start filming, that all disappeared." Pascal, known also to "Game of Thrones" fans as Dornish prince Oberyn in season four, said he's "still watching" that series, but "if they kill another dragon, I'm done."
Asked to give a shout-out to the Philippines, Pascal said, "To the audience, I can't wait to go there, I've wanted to go there my whole life, and I will get there, even if Netflix doesn't take me."
And is Netflix tapping him for more roles after he's done playing Agent Peña? "They're not! I think you should start a little campaign, tell the people in the Philippines to say we want more Pedro Pascal."
So let this be the start of the campaign.
* * *
Season 3 of "Narcos" drops on Friday, September 1.