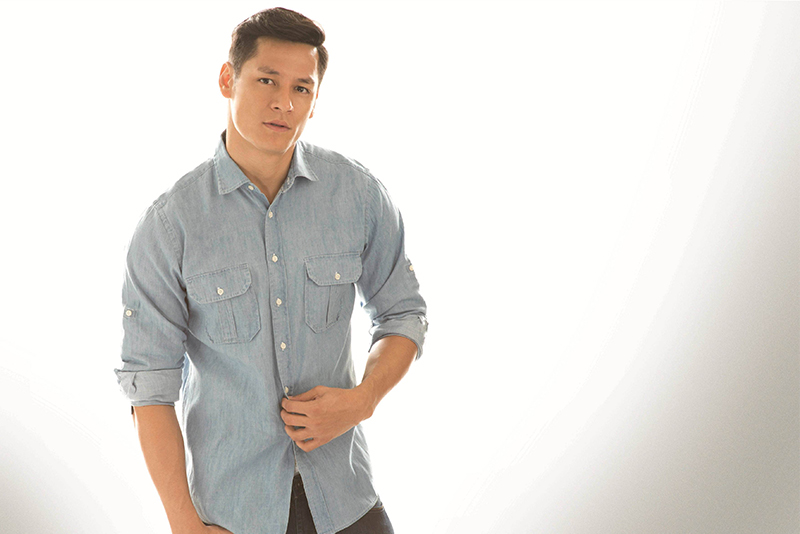 Dad, model, and "Pinoy Big Brother" housemate Hideo Muraoka SM Men/Released
Man of the hour: 3 ways to treat dad on Father's Day
(Philstar.com) - June 16, 2017 - 1:52pm
MANILA, Philippines — In this life, you and I will meet many men. You will fall in love with one and get your heart broken; you will fall in love again with another till you find 'The One.'
But there will always be that one man who will stand by your side through it all—from meeting your first crush to walking you down the aisle. Your dad.
This Father's Day, celebrate the man in your life by celebrating his passions with him. Whether your dad's into sports or music, fashion or travel, or simply a hardworking guy, there's always something you can give him to make him feel extra special.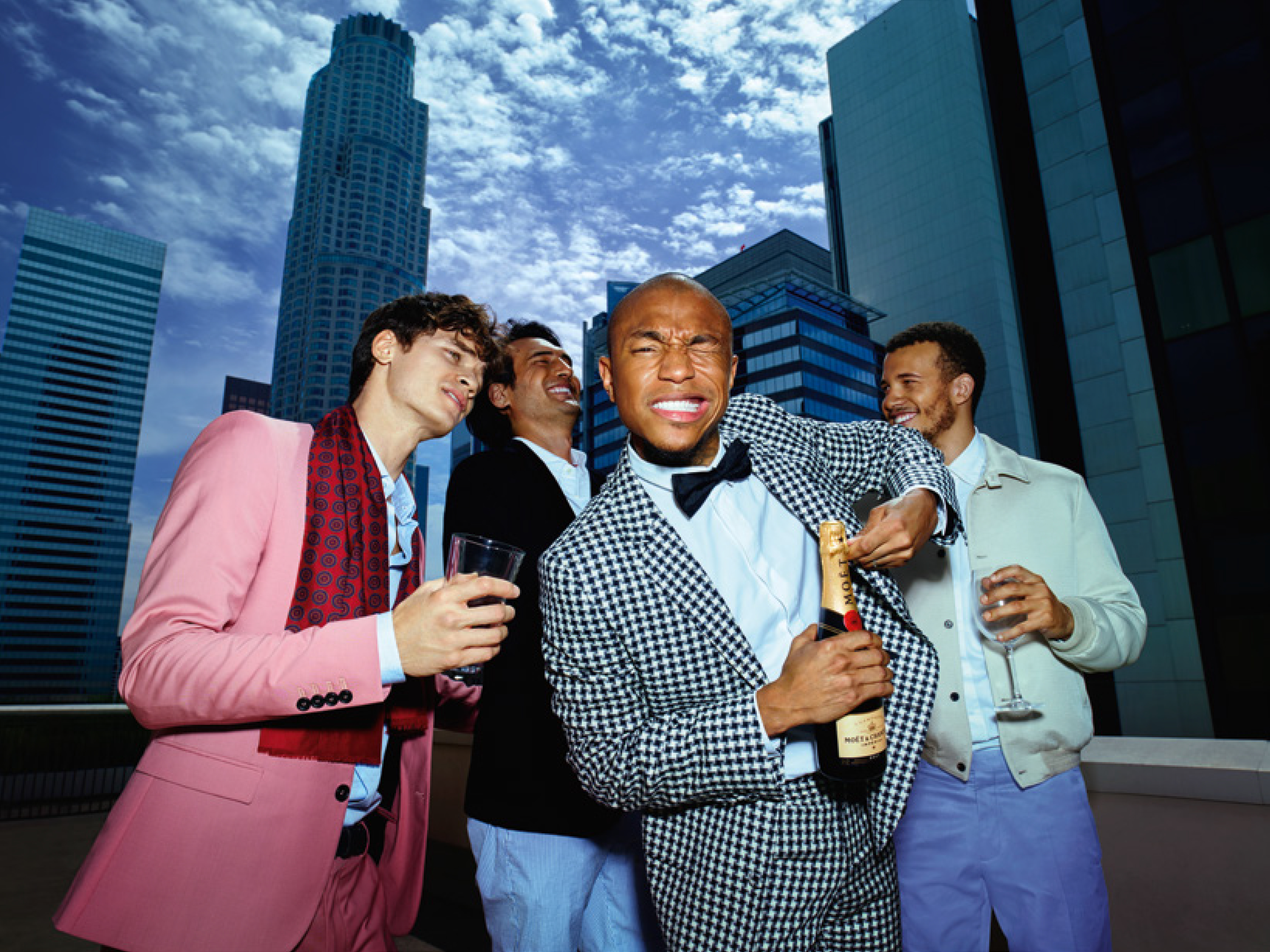 Moët Party Day/Released
From coffee to whisky
When was the last time you sat down and had a heart-warming conversation with your dad over coffee? If you cannot remember the last time you did this, do it on Father's Day.
On June 18, take your dad, grandfather, uncle, best friend or anyone who plays a father's role in your life to a Costa Coffee branch near you to savor London's favorite coffee. While you are at it, dad gets a free cookie with purchase of any two drinks. Load up on these delicious snacks that go perfectly well with signature Flat White, Frostinos, and other hand crafted beverages which even your dad would love on Father's Day.
Try also the Father's Day - A Deluxe Treat For Dad This Father's Day at TWG Tea, featuring Beef Tenderloin set menus available until June 18.
With a wide range of blends that suit varied palates and personalities, Johnnie Walker is a good present for Father's Day. Whether it is sweet and fruity, or spicy and smoky, it has a blend fitting for every Scotch whisky lover's taste.
Around 80 countries, 433 party destinations, one entire day of celebrating—this is how Moët Party Day will bring the world together. On June 17, the fetes will begin from 12:00:00 in New Zealand till the end of the night in Mexico and beyond, making the party truly a global movement. The day-till-night party emphasizes all the more what Moët has always been—unique, celebratory, up to the minute. In true French fashion, indulge in savoir-fete, the joy of partying, and pop your favorite bottles with your best friends.
As this hot summer season comes to an end, parties are being held left and right as people struggle to make the most of the remaining days. For those wondering how to spice up get-togethers, the Johnnie Walker Red Label Summer Party Starter Pack is the answer. The party pack comes with a 700mL bottle, a can of soda to create the soda mix, red party cups to start the party, and a marker to point guests to their drinks.
To commemorate Father's Day, Bushmills Irish Whiskey has released an acoustic performance of Northern Irish singer-songwriter, Cairan Lavery, debuting the limited edition Bushmills X Lowden F-50 guitar with an acoustic rendition of the song, "Tell Them All." Recorded at the Old Bushmills Distillery, the song is written from the perspective of a son listening to his father's wisdom.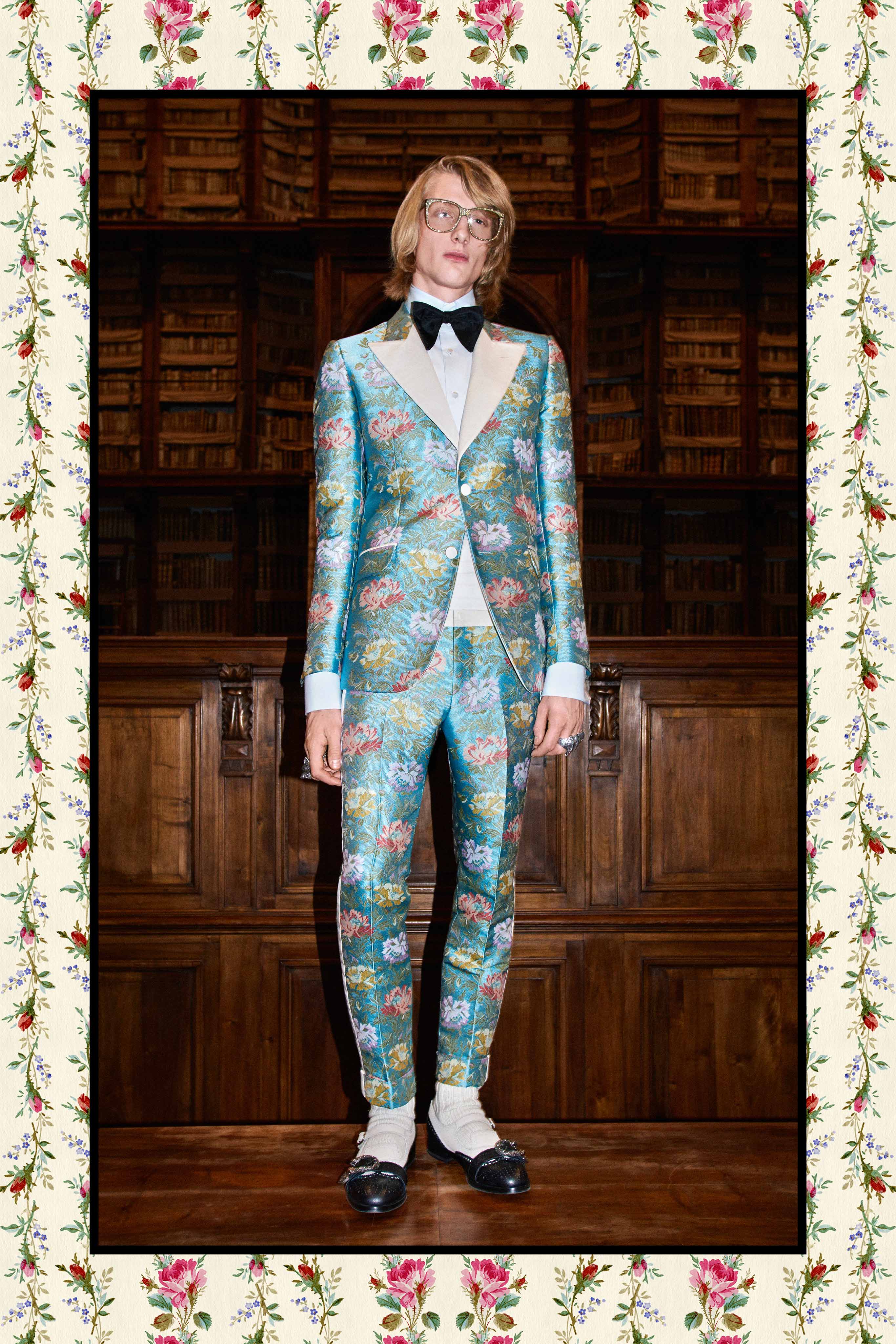 Gucci Men/Released
From dapper to dad-venture
June is a great time to shop in SM Men as the whole month celebrates its annual Men's Sale, where prices will go up to 70 percent off from June 1 to 30. Enjoy a wide array of denim, basics, tees, and on-trend pieces with specially discounted prices from SM Men brands. This Father's Day, SM Men is out to treat all dads for all their love and hardwork. Treat Pops to a day out shopping with a P300 SM Men Sodexo Gift Pass, when you spend a minimum of P3,000 at SM Men. More are in store for dads and all guy shoppers: SM Supermalls will celebrate Dad's Day with special activities and treats from June 13 to 25.
Have your pick of timeless designs from Massimo Dutti's recent collections. From fashionable formal staples to tailored casuals for men, the brand lets you put together winning ensembles for any season.
Whether your dad loves classics styles or the latest performance footwear, Sperry has something to offer. So if you are on the hunt for the perfect gift for pops this weekend, choose from Sperry's iconic designs and get a free dry bag for dad's next adventure.
The Seven Seas is the perfect companion for rugged terrain and sea. Born from the sea and built for the world, this new generation of boat shoes keeps you ready for adventures in any environment, land or sea! It features beastly traction pods for intense grip, 360 lacing for secure fit, and hydrophobic mesh upper plus drainage vents that shed water and dry quickly.
A secure, light, and quick everyday trainer, the Nike Air Zoom Pegasus 34 features premium cushion ST foam sitting over Nike Zoom Air units in its forefoot and heel, balancing soft cushioning with support. An updated Flymesh upper is made of lightweight translucent monofilament yarn that contains the foot but allows for ventilation. The radiused heel tapers on the lateral side to promote a natural strike.
Shop at Hugo Boss from June 15 to 18 at Greenbelt 5, Shangri-la Plaza Mall, RCC Tower, Newport and City of Dreams; at all Lacoste branches from June 1-30, 2017; and at Hackett from June 14 to 18 at Central Square, BGC, Bonifacio High Street, and Rockwell to avail of exclusive offers.
Michael Kors believes that men's smartwatches represent an important opportunity for the future. In addition to the new touchscreen smartwatch, the brand is also introducing two new hybrid smartwatch styles for men and expanding the existing Gage hybrid assortment. Together, these new options will offer the Michael Kors man a broad range of exceptional-looking smartwatch designs enhanced with the fitness tracking, sleep tracking and notifications he finds most useful.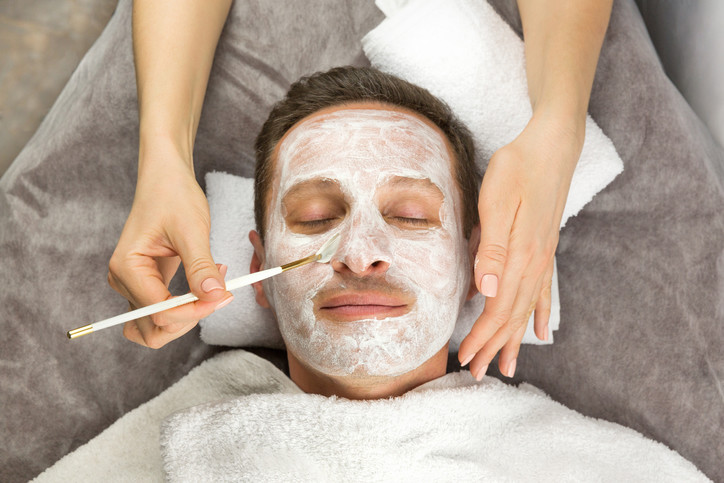 SvelT'i/Released
From 'dad bod' to dad face
Treat your dad with Marks & Spencer's collection of fragrance, skin and body care gift sets. Go for Original Woodspice if he likes the sophisticated scents of woody, spicy fragrance, or get him a set from Marks & Spencer's Autograph, which has a burst of mandarin, grapefruit and mint scents. For an instantly relaxing feeling after shower, Harvard's soothing aloe vera and mint shower gel will definitely do the trick. The AQUA Pour Homme Nuit Eau De Toilette, on the other hand, is perfect for dads who appreciate aesthetics. Aside from its crisp accent and different woody spices, the curved bottle is also a stylish statement.
From now on, those who need pampering will turn to guaiac wood and sandalwood with that sweet, woody of Lush's Superdad Bath Bomb. Olibanum oil calms the spirit so that every 'man of steel' finds time to relax, too. Seek out those who have lifted you up and deserve a thank you; this super, fizzing bomb is made for them.
Health and wellness can take a beating in the fulfilment of paternal calling. Sometimes, dads are so focused on their work that they sleep less and push their bodies beyond their points of endurance - while guzzling alcohol and chomping on cholesterol-and-fat-rich foods, which are easy to find and quick to consume. As a result, they gain weight, build up high blood pressure, and expose themselves to medical conditions like cardio-vascular illnesses. And when the stress really piles high, the wear-and-tear of work affects their demeanor; acne can break out and wrinkles start embedding themselves on their foreheads.
Fortunately, cutting-edge, non-invasive solutions can stop these hardworking dads from proceeding down these slippery slopes of bad habits and restore them to the path of health and wellness. More than that, they can also look younger and more attractive, as the inherent rejuvenation process of their physiologies takes over.
"Modern-day treatments that can address the father's health issues do not require surgery or any downtime," says Dr. Lalaine Salazar, the Medical Director at the SvelT'i Health and Beauty Centre in Timog Avenue, Quezon City.
Life can be really hectic and the daily grind can easily take a toll on the hardworking fathers of each family. Having to spend those long hours at work, sacrifice spending for their own hobbies, and generally put up with toughest conditions just to bring food to the table and send their kids to school, are just some of the factors that drive most fathers to give his family the best future he could provide.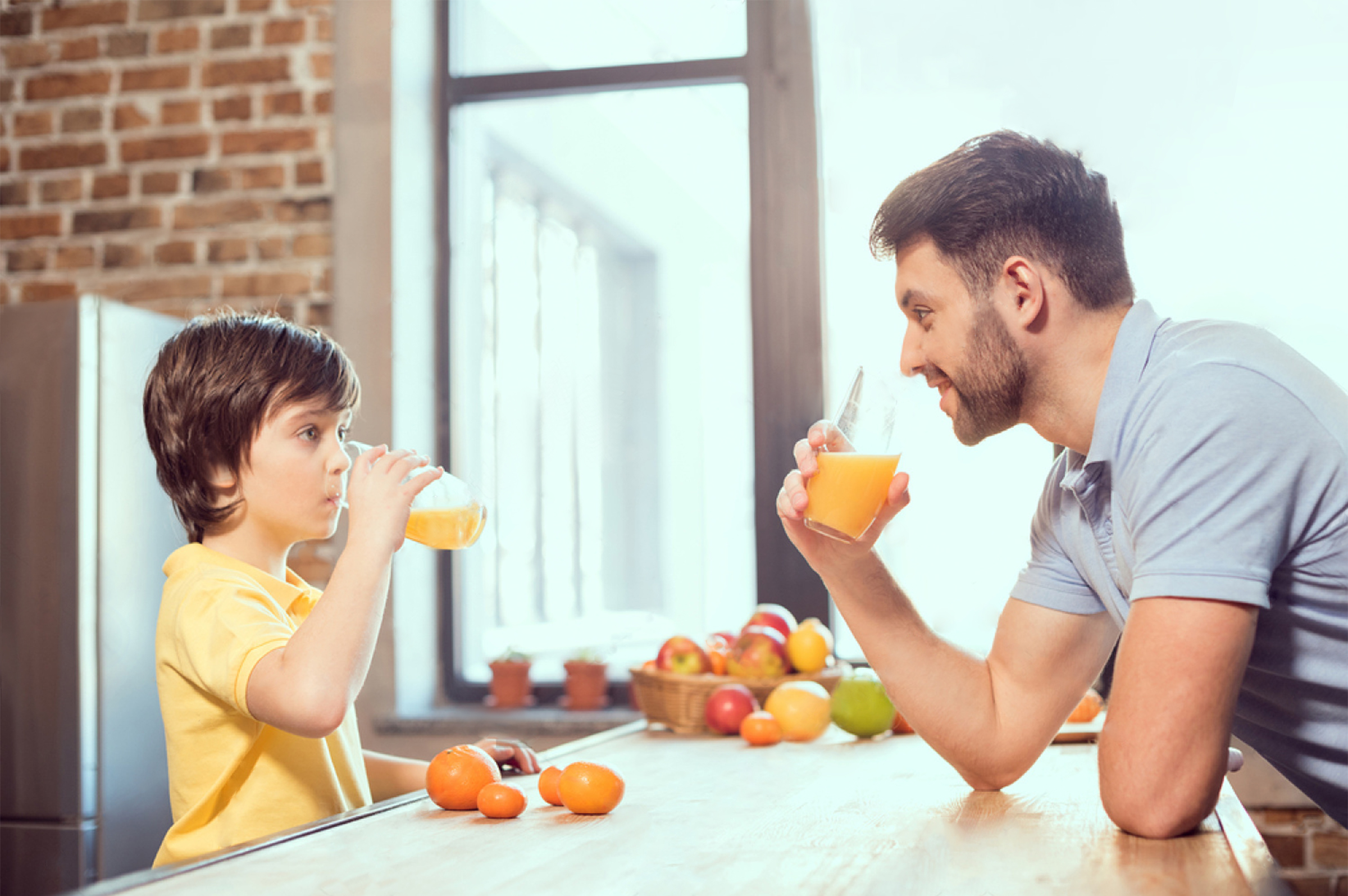 Hurom/Released