Celebrate your every day with Caramel Delight Cake, new from Red Ribbon!
September 19, 2023 | 4:20pm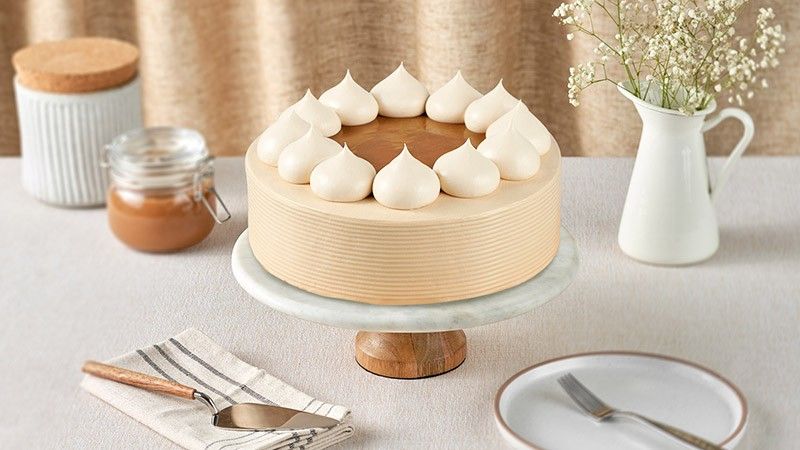 MANILA, Philippines — Whether it be birthdays, life milestones or grand celebrations, cakes are seen as the centerpiece of many big occasions. However, while we do love our big wins, cakes can also be a great way to celebrate the small wins in life.
And there is a new cake that can allow us to do just that—Red Ribbon's NEW Caramel Delight Cake—available nationwide starting September 15!
The all-new Red Ribbon cake is the perfect combination of light and sweet flavors, all packed in an elegantly designed cake. Every delightful slice of the Caramel Delight Cake has delicious caramel syrup and light cream toppings atop layers of soft chiffon and creamy icing, making it a nice little happy pill to brighten up one's day.
Cake lovers will surely admire the cake's beautiful design and enjoy each delicious slice that gently melts in their mouth.
Whether it be small or big wins, the all-new Caramel Delight Cake is the perfect way to give you that much-needed dopamine boost to keep you going!
Give yourself a well-deserved treat and go to the nearest Red Ribbon store to enjoy Red Ribbon's NEW Caramel Delight Cake! Prices start at P479 for the Junior size and at P669 for the Regular size. You can also order it via the delivery website, the Red Ribbon app, the delivery hotline at #87777, or the GrabFood and foodpanda apps.
---
Editor's Note: This press release is sponsored by Red Ribbon. It is published by the Advertising Content Team that is independent from our Editorial Newsroom.
---