Get your own Angel's Pizza Card with Lucky Me! Pancit Canton – Here's how!
September 19, 2023 | 9:30am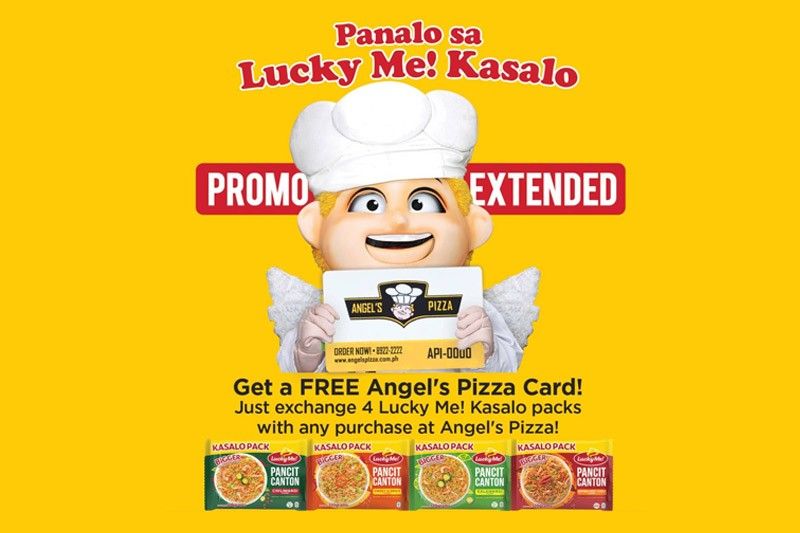 Promo ends this month, so hurry and get it now!
MANILA, Philippines — What's that mouthwatering Filipino dish that brings the same heartwarming feels as Japanese ramen or Italian pasta? You guessed it right—pancit canton!
Lucky Me! Pancit Canton is like the BFF that never leaves the Pinoy households.
Now it's even more awesome because the pambansang pancit canton has come up with a bigger Kasalo pack for everyone to enjoy!
But wait there's more! Brace yourself for a unique adventure as we combine the heavenly goodness of everyone's favorite pancit canton with Angel's Pizza. How? Simple!
Until September 30, exchange your empty Lucky Me! Pancit Canton Kasalo packs for a free Angel's Pizza Club Card! It's as easy as pie (or pizza, in this case):
Bring four empty packs of Lucky Me! Pancit Canton Kasalo and head to any participating Angel's Pizza Store. You have to purchase something from Angel's, but don't worry as there's no minimum requirement.

Hand in those the four Lucky Me! Pancit Canton Kasalo empty packs and the Angel's Pizza receipt to Angel's Pizza friendly staff, and—voila! Your FREE APC Card is all yours!

You can snag up to three cards per person per day. No worries; if you need more, you can just swing by again the next day!
How and where you enjoy Lucky Me! Pancit Canton is a never-ending story. And if you want to pair it with pizza, you better hurry as the Lucky Me! Pancit Canton x Angel's Pizza promo is only until September 30.
Better act fast, beshies! Head now to participating Angel's Pizza stores and kiosks in Metro Manila, Bulacan, Cavite, Rizal, Laguna and Batangas, and grab this amazing deal. — MD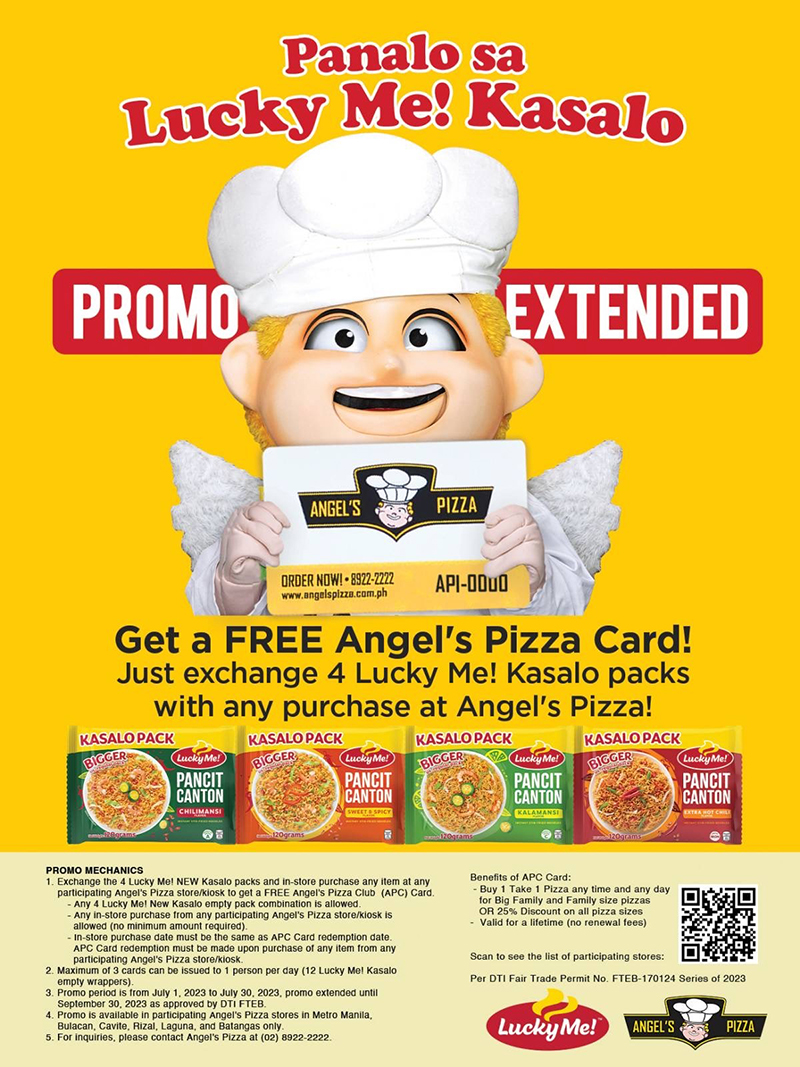 ---
Editor's Note: This #BrandSpace story is created with Lucky Me! Pancit Canton. It is produced by the Advertising Content Team that is independent from our Editorial Newsroom.
---