SM Supermalls honors Super Pinoys this June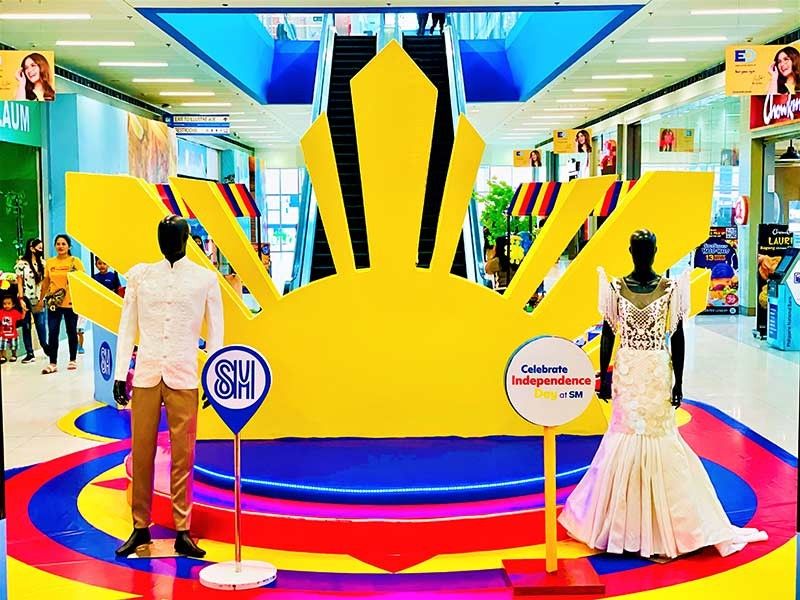 MANILA, Philippines — One of the most important events in Philippine history is the declaration of our independence as a nation. As we inch closer to Independence Day, Filipinos have already started to commemorate the heroism of every Super Pinoy who fought mightily for our freedom.
In celebration of the Philippines' 125th Independence Day, SM Supermalls will be holding major events and activities to keep the Super Pinoy spirit alive and burning.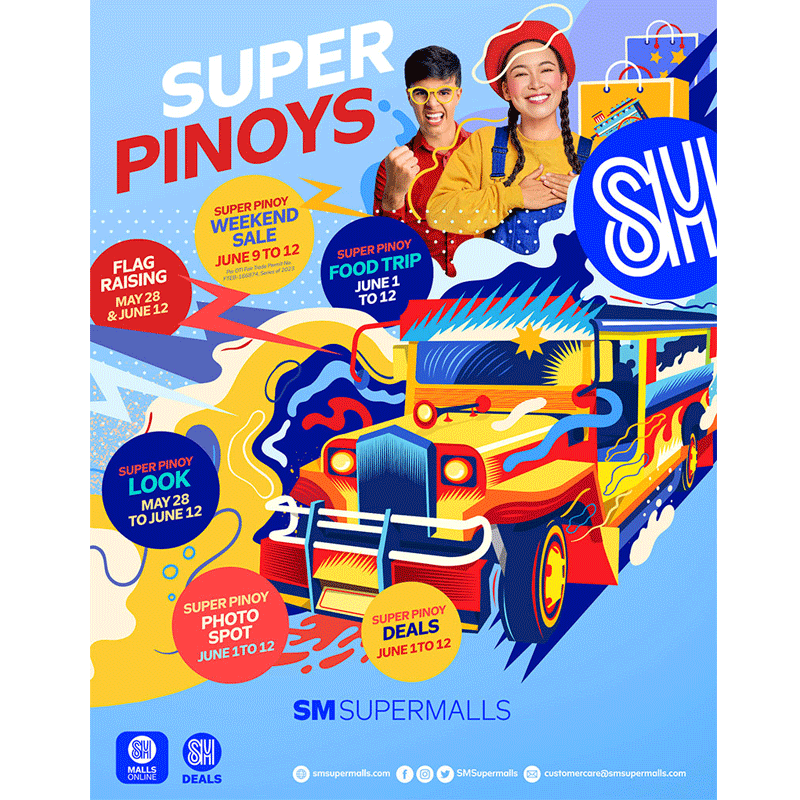 Flag raising ceremonies
SM malls across the country will be simultaneously holding flag-raising ceremonies during National Flag Day on May 28 and Independence Day on June 12, respectively.
Participants are encouraged to wear the colors of the Philippine flag which signify truth, patriotism and valor. After the ceremony, a short program will follow featuring Filipino modern pop music. Check your favorite mall's Facebook page for schedules and venues.
Score the best deals and treats
From June 1 to 12, a sumptuous Pinoy food trip will welcome shoppers in SM malls. Enjoy numerous food promos and dining deals in indoor and al fresco dining spots decked in Filipiniana.
After a hearty meal, shop 'til you drop as the Super Pinoy Deals will give you the best offerings at SM. Whether you shop in-mall or online via the SM Malls Online and SM Deals apps, you can score amazing promos on the latest tech, gadgets and fashion.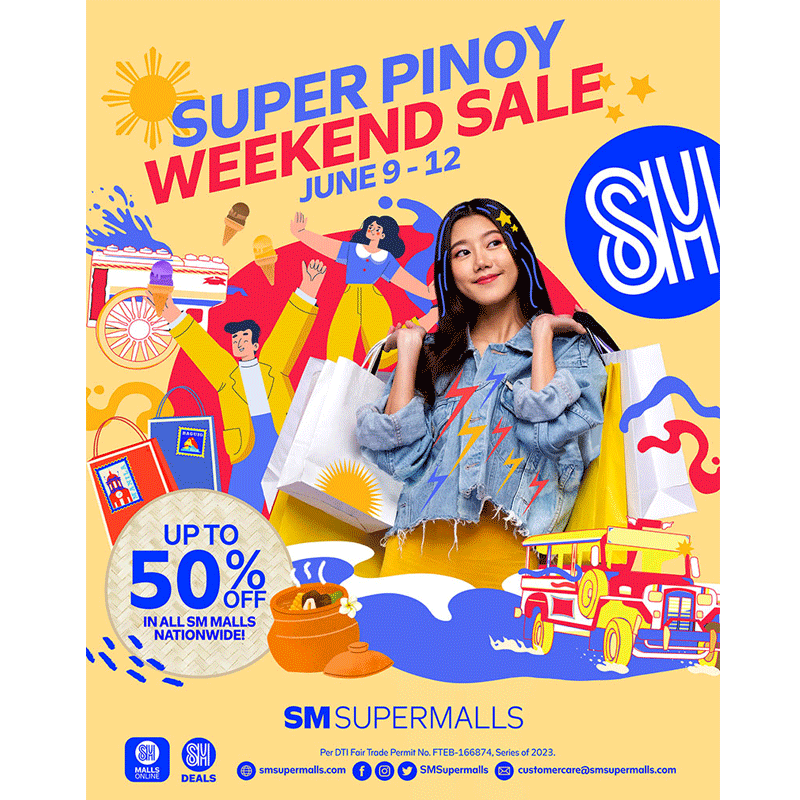 But wait, there's more. From June 9 to 12, SM unleashes the best deals for all Super Pinoys, with the Super Pinoy Independence weekend sale!
Celebrate Pinoy Pride on IG
As you cap off the Independence Day festivities, don't forget to check out the Super Pinoy Photo Spots.
Tons of creative and fun photo spots will be showcased, plus Philippine Pop (P-Pop) music will be blasted through the mall speakers. Take photos, snap reels, and other creative content in these spots and tag us @SMSupermalls so we can feature you on social media.
This June, SM Supermalls will keep freedom, future, and history alive with all these Independence Day activities. Make sure you visit an SM mall near you to celebrate being a Super Pinoy in all ways possible.
For more information, check out www.smsupermalls.com or follow @smsupermalls on all social media platforms.