A healthy and flavorful dish called ginataang sigarilyas at tinapa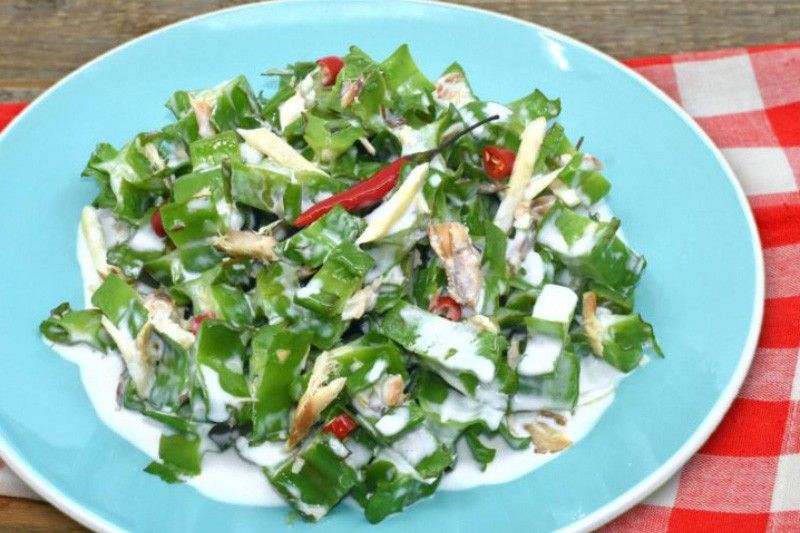 MANILA, Philippines — Difficult to get kids to eat vegetables? Come to think of it, even adults who have not been trained to eat vegetables during childhood also shy away from vegetable dishes, especially if there are meat alternatives available.
But here's a vegetable dish that's hard to resist. Not only is it rich and creamy because of the use of gata (coconut milk); it also has that enchanting smoky taste to it with the use of tinapa (smoked fish) as the protein component to the dish. And if you leave the sigarilyas (winged beans) a bit al dente, you've got crunch, too.
This healthy, tasty and easy-to-prepare Ginataang Sigarilyas at Tinapa dish is a recipe developed by Ajinomoto Philippines.
Ginataang Sigarilyas at Tinapa
INGREDIENTS:
1 tsp. cooking oil
1/4 cup ginger, sliced
1 cup tinapa (smoked fish), flaked
3 cups sigarilyas (winged beans), sliced
1 1/2 cups coconut milk
1 cup coconut cream (kakang-gata or first squeeze)
1 pc. siling labuyo, sliced
1 pack Aji-Ginisa Flavor Seasoning Mix
PROCEDURE:
1. Heat oil in pan. Sauté ginger and tinapa for 4 minutes. Add sigarilyas and mix well.
2. Pour in coconut milk and allow to simmer for 7 minutes.
3. Add coconut cream and siling labuyo. Mix well.
4. Season with Aji-Ginisa Flavor Seasoning Mix. Mix well. Simmer until vegetable is al dente and desired sauce consistency is achieved.
5. Transfer to a serving bowl and serve. Enjoy!
*Cooking tip:
Use fresh coconut milk for better flavor and consistency. Coconut cream refers to kakang-gata or unang piga, while coconut milk refers to pangalawang piga.