Zomato bids farewell, ends operations in the Philippines
February 3, 2023 | 11:54am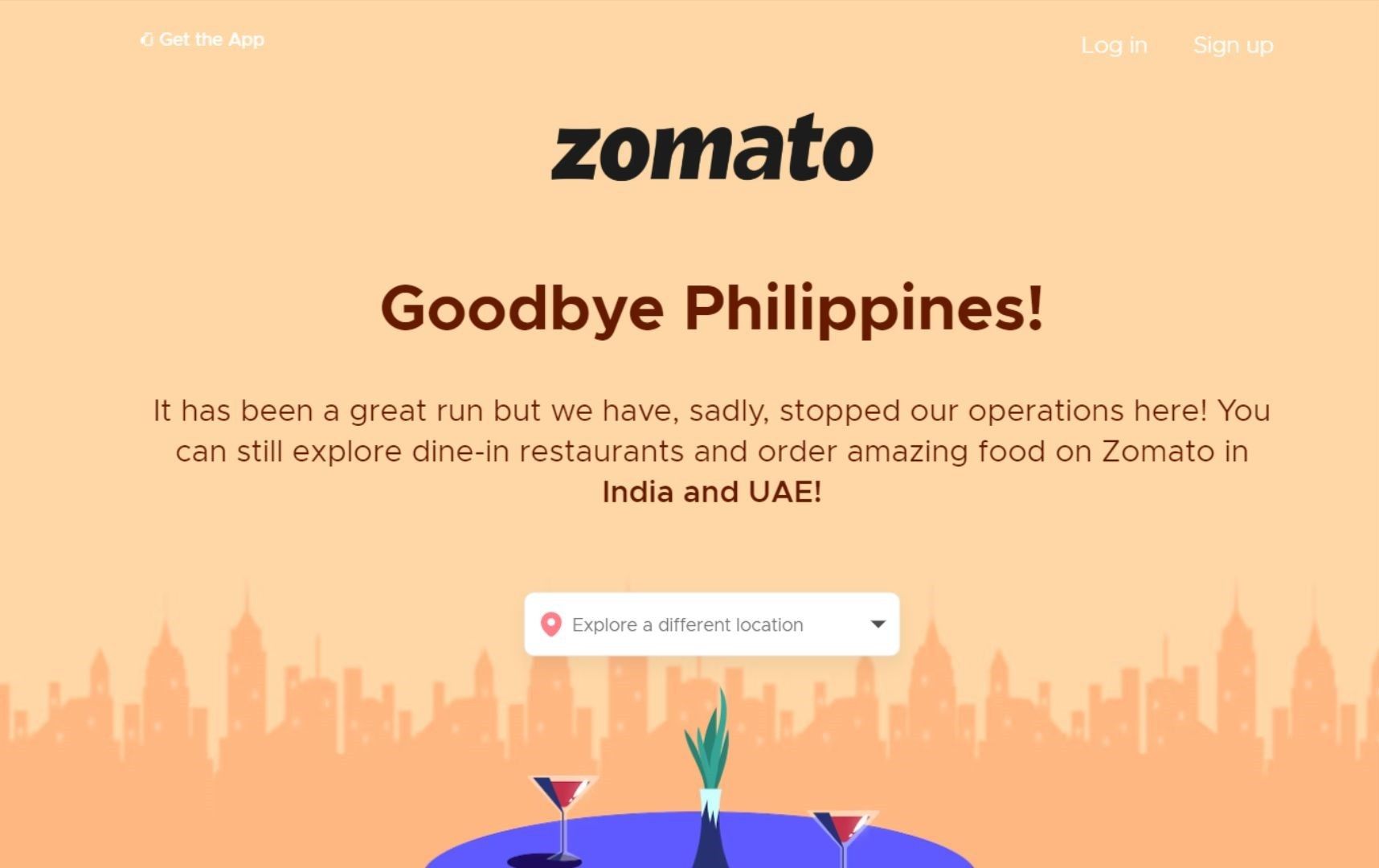 MANILA, Philippines — Restaurant aggregator Zomato has officially closed up shop on its operations in Metro Manila and other locations around the Philippines.
On its website, Zomato gave the announcement through a short farewell message informing Filipinos they are no longer operating in the country since it first launched in the capital region in 2013 as the first Southeast Asian location. Zomato's app is also no longer working.
"Goodbye Philippines! It has been a great run but we have, sadly, stopped our operations here!" Zomato wrote, also informing food can be ordered and/or explored if in India — where it was initially launched — or the United Arab Emirates (dining only).
Just over two years ago, Zomato halted its Pro Membership program where only members of the restaurant aggregator could avail of special benefits such as exclusive discounts and dine-in deals through an annual fee until it was ended on November 30, 2020.
This is different from the Zomato Gold which was launched in 2018, where through the now-defunct app Zomato, subscribers could get exclusive dining discounts from partner restaurants for a minimal fee paid either monthly or annually as well.
Founded in 2008 and formally launched two years later, Zomato "connects customers, restaurant partners and delivery partners, serving their multiple needs."
Customers could "search and discover restaurants, read and write customer generated reviews and view and upload photos, order food delivery, book a table, and make payments while dining-out at restaurants" while partners are with provided with "industry-specific marketing tools which enable them to engage and acquire customers to grow their business while also providing a reliable and efficient last mile delivery service."
RELATED: Bibingka still one of the best cakes in the world — Taste Atlas