Yogost opens 7th Philippine branch in Serendra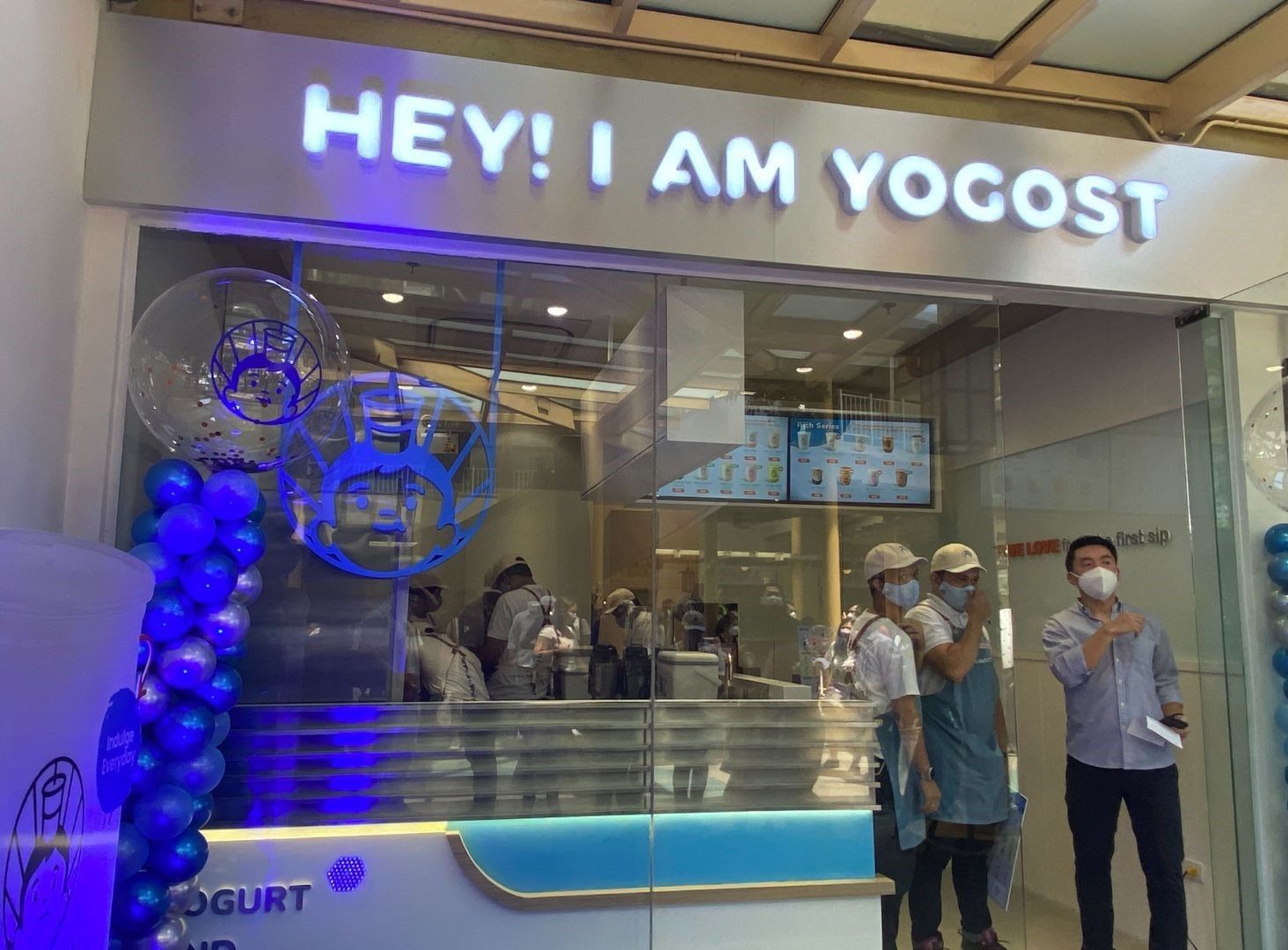 MANILA, Philippines — Hey! I Am Yogost is looking to expand the growing popularity of yogurt drinks in the Philippines after it recently opened the country's seventh branch in Serendra, Bonifacio Global City, Taguig City.
This comes just two months after opening its sixth store in Alabang Town Center, and part of over 70 stores worldwide including Australia, New Zealand, Hong Kong and Canada.
Yogost Philippines President Justin Lim said that the company has been eyeing a branch in Serendra as early as 2020, pointing out the kinds of individuals and families that spend time in the area.
Though the COVID-19 pandemic was a bump in the road, the brand finally landed in Serendra. "[The new branch] opens just in time for the excitement of seeing each other again," Lim said at the opening of the Serendra branch.
Lim also said that the brand is ready for franchising, and that he expects even greater things for the yogurt store.
Related: Summer eats and beats 2022: Hottest dining spots, food treats to check out
The president shared that the brand's drinks are "for those who want to be healthier, happier, and stronger" as the yogurt drinks are paired with purple rice as seen in their original and bestseller Purple Rice.
The brand also has its VC series, which are infused with green tea and fruits with a high Vitamin C count, in case customers opt for a drink that is less heavy. Highly-recommended are the Orange You The Sweetest? and Berry Zest Friend, which has strawberry and lemon.
The store also a fruit series for those looking for fresh and all-natural flavors. Favorites here include the Love You Strawberry Much, Avo-Cuddle Me which has a mix of avocado and melon, It Takes Two To Mango, and Would Jujube My Date, the latter two also having purple rice.
Customers have the option to customize the tanginess and sweetness levels of their drinks, and even put some add-ons for free, all to best enjoy these up-and-coming yogurt beverages.
RELATED: 'Be our guest': Chef Margarita Fores whips up Disney Princesses banquet