FoodTray2Go lets you throw a virtual party with food everyone loves
November 21, 2021 | 10:00am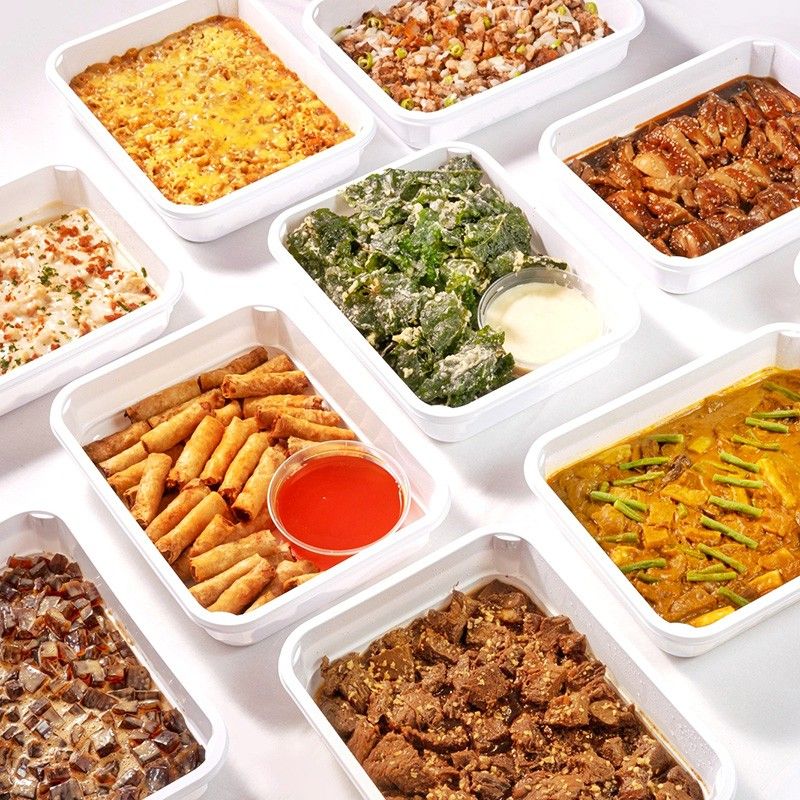 MANILA, Philippines — Celebrating the holidays with your loved ones and colleagues through Zoom? For Filipinos, there's one surefire way to create a festive mood and still make everyone feel connected. Whenever you have delicious food that everyone can't seem to get enough of, your party's a guaranteed success.
FoodTray2Go has decades of experience cooking up crowd-favorite dishes. Their secret lies in original recipes created in a home kitchen 65 years ago, and it's what gives their food a memorable, distinctly nostalgic taste.
"All of this was started by my grandma who loved to cook," says Melanie Lok, the millennial entrepreneur who now leads FoodTray2Go. "Since 1956, her food has been loved by so many people, making its way to countless homes, offices, and schools."
Today, FoodTray2Go stays true to their original recipes that everyone loves, while creating new ones that keep up with the Pinoy's ever-evolving taste. Whether you prefer Filipino, Asian or Western cuisine, you can choose from over 200 of their thoughtfully prepared dishes—a one-stop-shop for all your food cravings.
You can go for classic favorites like baked cheesy garlic prawns, beef salpicao and fresh Chinese lumpia, or try their Korean- and Japanese-inspired bestsellers like pork bulgogi, chicken teriyaki and japchae. End your celebrations on a sweet note with popular desserts like mango with sago, coffee jelly and tiramisu.
A hassle-free way to celebrate
So you can focus on having fun with your family and friends, FoodTray2Go gives you flexible options for receiving your food.
For intimate gatherings, you can opt to get dishes in signature food trays or choose a themed package like the Filipino Salu-Salo, Chinese Lauriat or Korean Cravings.
With most of us staying at home, sending food has become everyone's new love language. If you prefer to have food delivered for your barkada or even for the entire office, FoodTray2Go can also pack your chosen dishes as an individual meal, complete with cutlery.
"Even though we're living through many uncertainties, we still want to make giving joy possible. We want families, friends, and officemates to continue to have opportunities to stay connected, especially at this time," says Melanie.
Good food has a unique way of giving comfort, and through this easy way of sharing it, you can make the people most special to you feel even more loved.
FoodTray2Go's website is now available for processing your orders this holiday season!
Visit https://foodtray2go.com and follow their official Instagram and Facebook pages @foodtray2go for latest updates, or message Viber at 09177026305 for more details.