8 chefs in the Philippines join global Goût de France
October 21, 2021 | 12:00am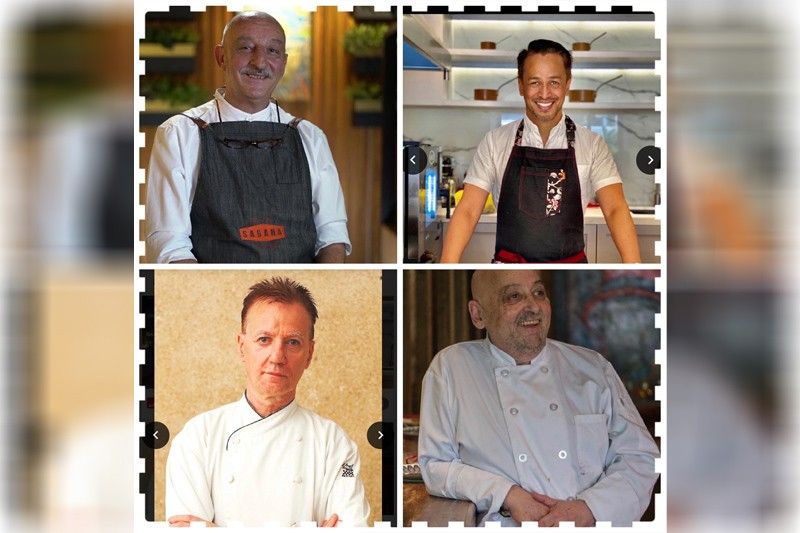 MANILA, Philippines — First organized by the French Ministry of Foreign Affairs and French chef Alain Ducasse in 2015 as a celebration of the best of French gastronomy and responsible cuisine, Goût de France / Good France returns all over the world and in the Philippines from Oct. 14 to 22 with the aim of helping the F&B sector bounce back from the impact of the COVID-19 pandemic, as well as promoting healthy eating and sustainable practices in the culinary profession.
Celebrating French cuisine in the Philippines this year, Goût de France features eight chefs in the Philippines who will be serving specially-curated traditional French menus in their restaurants.
They are Chef Marc Aubry of Brasserie Sagana (Taguig );Chef Sau del Rosario of Cafe Fleur (Makati );Chef Alain Raye of Dr. Wine Manila (Makati);Chef Janus Florencio of Mirèio (Makati );Chef Miko Calo of Metronome (Makati);Chef Robert Lilja of Pardon My French (Makati );Chef Patrice Freuslon of Society Lounge (Makati ).
Previously based in Baguio City, French chef Didier Derouet will also be offering a special menu today,Oct. 21 as part of the virtual Les Jeudis culturels / Cultural Thursdays organized by the French Embassy and by the Alliance française de Manille.
Each menu, inspired by the ingredients and flavors of France's Centre-Val de Loire region, was crafted to demonstrate the richness of French gastronomy, responsible cuisine, and may highlight local culinary traditions in the Philippines.
Restaurants were also encouraged to offer menus with reduced levels of fat, sugar and salt, and with vegetables and grains.
For more information on Goût de France and on the participating restaurants and their respective menus, visit https://bit.ly/GoutdeFrancePH2021