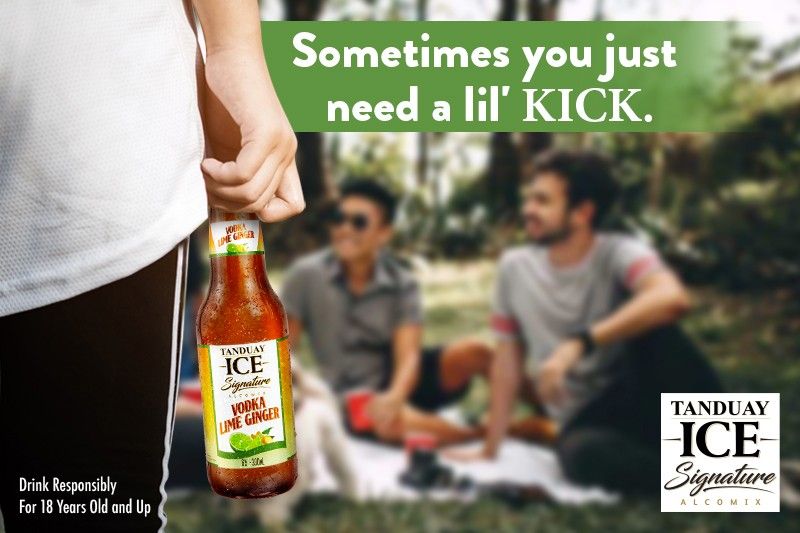 Be refreshed with a kick with the New Tanduay Ice Vodka Lime Ginger!
Photo Release
Trend alert: A refreshing flavor for easy going drinkers
(Philstar.com) - June 8, 2021 - 9:08am
MANILA, Philippines — The younger generations, Gen Z and Millennials, are taking over and starting trends that strongly influence how people discover and buy things that they both need and want.
These young professionals and digital natives are all about trying something new: new food, new places, and yes, even a refreshing new drink.
Tanduay Ice, your favorite alcopop beverage that gives you that perfect mix of a soda taste + the right hit that you get from a booze has now come out with an exciting and refreshing new flavor, Tanduay Ice Vodka Lime Ginger.
It has a refreshing lime ginger flavor with the right kick (6% ABV) perfect for casual, easy going drinkers who are looking to drink something that is light and tastes good at the right price without getting you the hassle of a hangover from being drunk.
Another exciting thing about the Tanduay Ice Vodka Lime Ginger? It is the first Tanduay Ice variant in amber bottle, giving off that cool, throwback vibe. But apart from its classic look, amber glass bottles provide excellent UV and blue light protection to keep your drink fresh and safe.
"We are very much excited to introduce the newest addition to our Tanduay Ice offerings, Tanduay Ice Vodka Lime Ginger. It is about time that we give our young and loyal customers a new alcomix drink that is at par if not even better than its competitors, has the right sweetness and is also easy on the throat. A perfect partner for that refreshing and easy drinking experience," Jill Villanueva, marketing manager for Tanduay Ice, said.
With its new look and flavor infused with the perfect blend of lime and ginger to give you that refreshing kick with a twist, the new Tanduay Ice Vodka Lime Ginger is truly the perfect drink to give you that positive and easy feeling every single time you enjoy with your friends and family.
It is about time you taste the coolest talk of the town!
To catch the latest updates, like and follow @officialtanduayice on social media.