Hokkien Mee and Claypot Rice in your home? The Singapore Food Festival goes virtual
August 20, 2020 | 12:00am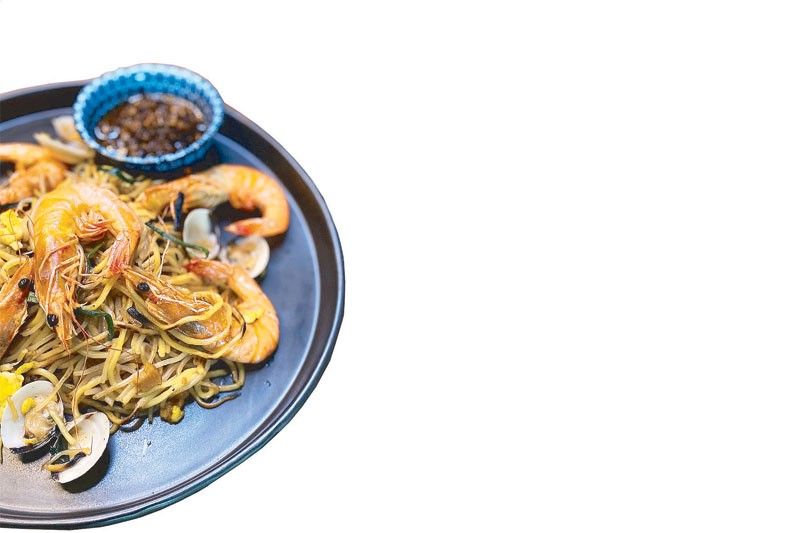 Even if the curve has already flattened in Singapore, international travel is still not allowed. So what's a foodie got to do now that the most-awaited Singapore Food Festival goes virtual due to the pandemic?
What else but sign up for the live master classes?
For the first time in history, the Singapore Food Festival is online and bringing the feast into your homes with live master classes and interactive food tours for two food-filled weekends in August. And the first live master class features our very own chef Margarita "Gaita" Fores.
Yes. In "2Fast, 2Delicious — Hokks and Clay," Asia's Best Female Chef of 2016 will be cooking with chef Ming Tan of Singapore.
"Singapore Tourism Board's (STB) online master classes shine the spotlight on the talents and dishes of Singapore's dining scene," said Ruby Liu, STB area director for the Philippines during the Zoom launch. "We invite foodies around the world to rediscover Singaporean cuisine with us through this fun and entertaining format."
Slated on Aug. 22 at 7 p.m., the master class features two classic Singaporean dishes: Hokkien Mee and Claypot Rice.
Hokkien Mee is a noodle dish popular in Singapore. What makes the noodles so flavorful is the fragrant stock with prawns, meat, clams and dried fish. It's similar to our pancit palabok/pancit Malabon. I got to try Hokkien Mee during the virtual presscon, as Liu and her team sent over this delicious fare to our home with Parmesan Ensaimada and truffle-flavored potato chips.
The Claypot Rice, on the other hand, is a rice casserole cooked directly over live coals.
Chefs Fores and Tan will prepare these dishes and share their own personal flavor secrets in creating these culinary masterpieces in a virtual session that will allow the audience to not only rediscover these gastronomic gems, but also to learn how they can level up their home dining experience.
"During the quarantine period, most people are cooking more at home than they used to," noted chef Ming. "So bringing some of the most-loved, restaurant-quality Singapore dishes to one's home seemed to be a good idea. So in this live master class with chef Fores, we will be offering Hokkien Mee and Claypot Rice food kits so the participants can join us in a fun and interactive way."
Both chefs will also teach participants how they can level up their home dining experience by adding their favorite ingredients (that are readily available in the pantry) to their Hokkien Mee or Claypot Rice.
For chef Fores, it could be taba ng talangka (crab fat).
"Everybody knows that I love taba ng talangka. But I also use hidden ingredients, mostly from my home province that I love to eat, especially now that we're on lockdown," she said. "There's patitis, baby oysters in brine, that are stored in a bottle that's usually used for local gin."
Chef Fores has just gone back to the family residence in Cubao where she grew up. "I haven't seen my mom for five months. I'm going to be holed up here for two weeks but I won't complain because I can now eat all of the family specialties that only my mom's cook can make."
The "2Fast, 2Delicious — Hokks and Clay" Live Master Class is part of a series of online activities held by the STB as part of the annual Singapore Food Festival, which will be held from Aug. 21 to 30.
Among the various master classes one can join is the "Holy Crab: Supper Treats," on Aug. 21, 9:30 p.m. Featuring chef Elton Seah, the class showcases curated dishes with bold, cheeky flavors for the Singaporean in you.
Drink enthusiasts can also join "The Usually Singaporean Cocktail Master class" on Aug. 22 at 4:30 p.m. Follow Colin Chia as he creates two cocktails: Timeless Classics and Embracing Singapore Flavors.
"Singapore Food Festival celebrates Singaporean food, Singaporean chefs and our culture," explained Liu. "It showcases our traditional food and traditional cooking methods. The world is modernizing too fast and we want to make sure we don't lose all of that."
* * *
To register, visit www.singaporefoodfestival.sg/session/07.