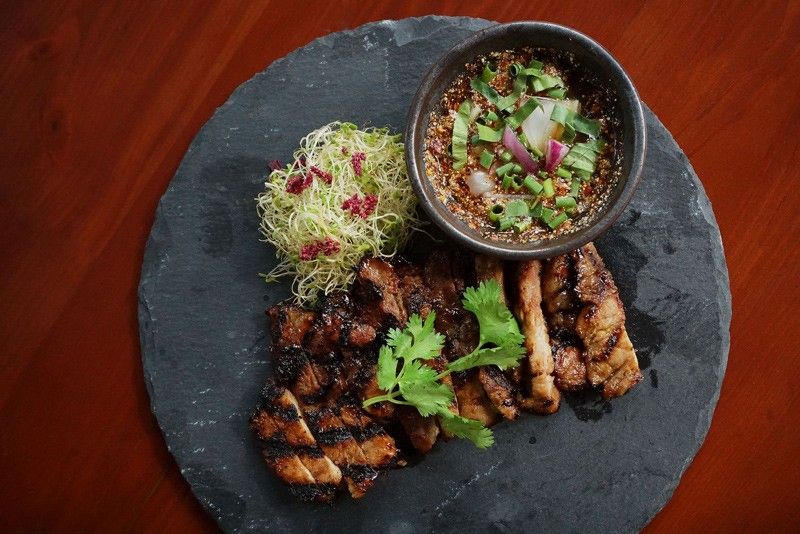 Mango Tree stays relevant amid competition by sticking to formula over the years—committed to serve only authentic Thai cuisine in a formal dining setting but never aloof to change and innovation.
Photo Release
Mango Tree is still Filipinos' go-to Thai resto after 7 years at Bonifacio Global City
MANILA, Philippines — In the last few years, the development of Bonifacio Global City as Taguig's central business district has brought about a vibrant and exciting food scene. BGC welcomes a new player—whether a global franchise or a local establishment—in the mix almost every month. More spaces are being transformed for dining.
So how does Mango Tree, now a seven-year-old Thai restaurant, manage to stay relevant among BGC's regular diners and visiting foodies who can always choose from a plethora of dining options?
Surprisingly, Mango Tree achieves this by sticking to formula over the years—committed to serve only authentic Thai cuisine in a formal dining setting. But this doesn't mean that the restaurant, which is franchised and operated locally by Philippine-based Mother Spice Food Corp., is aloof to change and innovation.
More inviting than ever
Just last year, despite its already solid market base, Mango Tree decided to close down its flagship branch at Bonifacio High Street. Management knew it was time to renovate and refresh the look and feel of the restaurant.
This risk paid off as loyal customers waited patiently and happily returned to Mango Tree when it reopened in November 2018. This move also intrigued new diners, increasing the restaurant's foot traffic.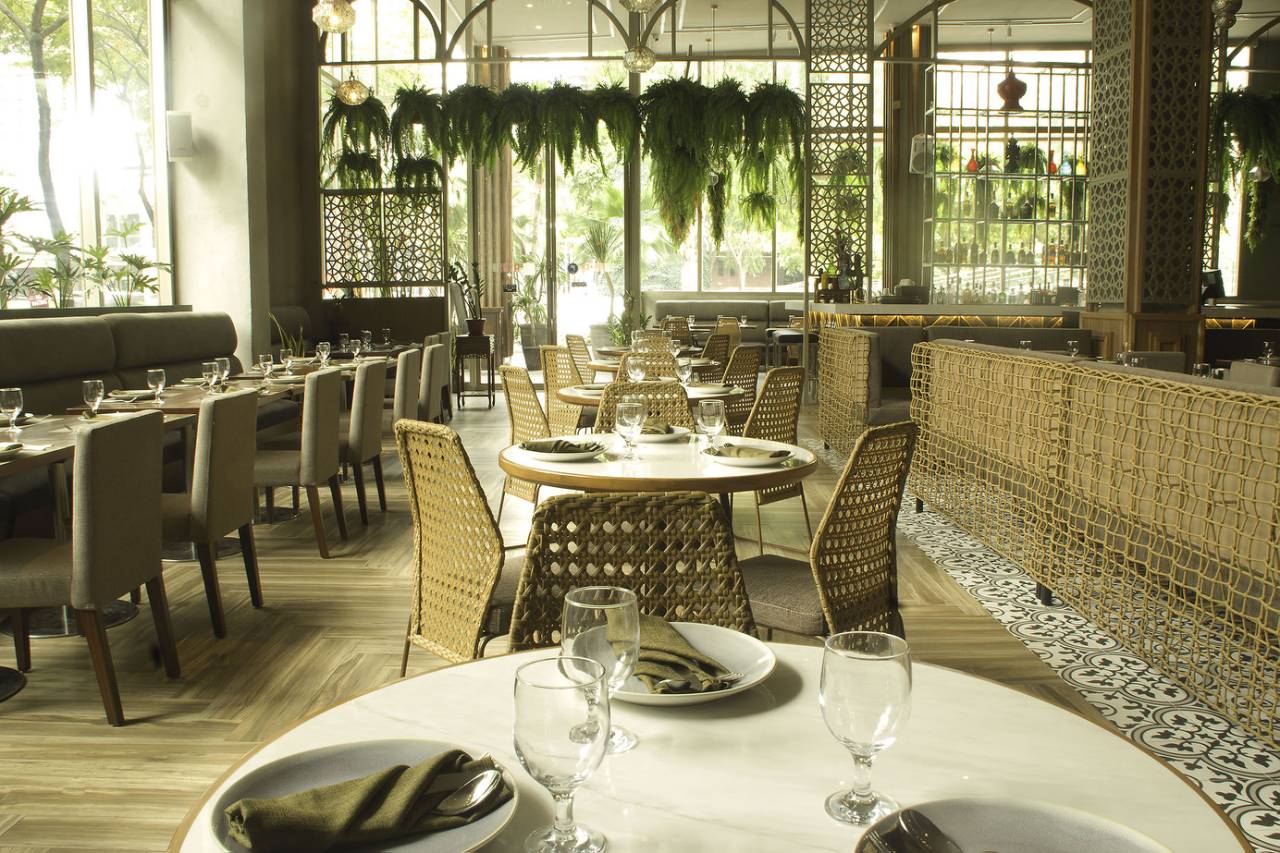 Mango Tree decided to close down its flagship branch at Bonifacio High Street. When it reopened in November 2018, new and old diners alike were welcomed with the restaurant's refreshed interiors. Photo Release
Upon entering, one can immediately see the refreshed tropical exterior through tall glass walls which creates a warm and homey ambiance to greet diners. Furniture was refurbished and arranged in the spacious interior, while unique Thai lanterns and décor in warm tones add character to the inviting space.
With a 20-seat solarium and 30-seat mezzanine, Mango Tree can accommodate up to 210 guests. The solarium, which is surrounded by plants, is the perfect spot to lounge in comfy couches as the sunlight floods through. The mezzanine, on the other hand, can hold special functions and events.
Aside from the flagship restaurant, Mother Spice also operates Mango Tree Bistro, a casual dining concept, at Greenbelt, Makati City and Trinoma, Quezon City.
Nerissa Mijares, marketing manager of Mother Spice Food Corp., shared that only one Mango Tree branch is allowed per country. Aside from the first store in Thailand, which has been operating since 1994, Mango Tree is also present in Japan, UK, Hong Kong, China, Nepal and India.
'Adventurist' and 'Purist' menu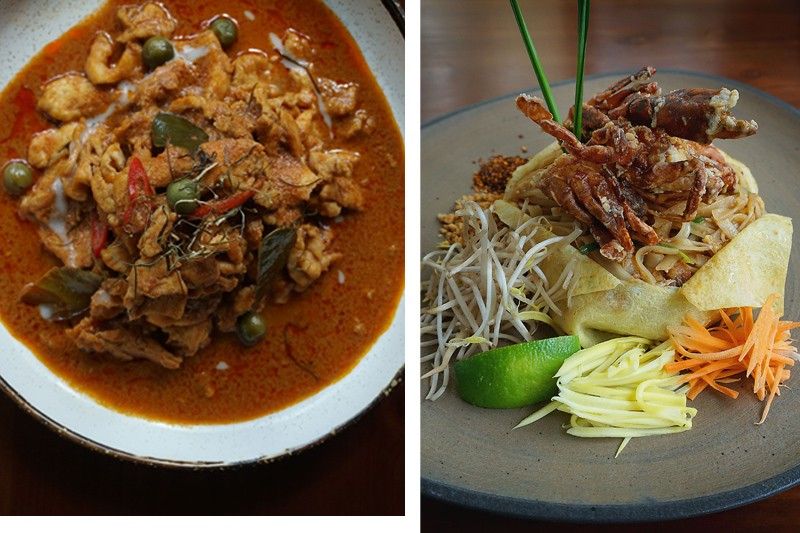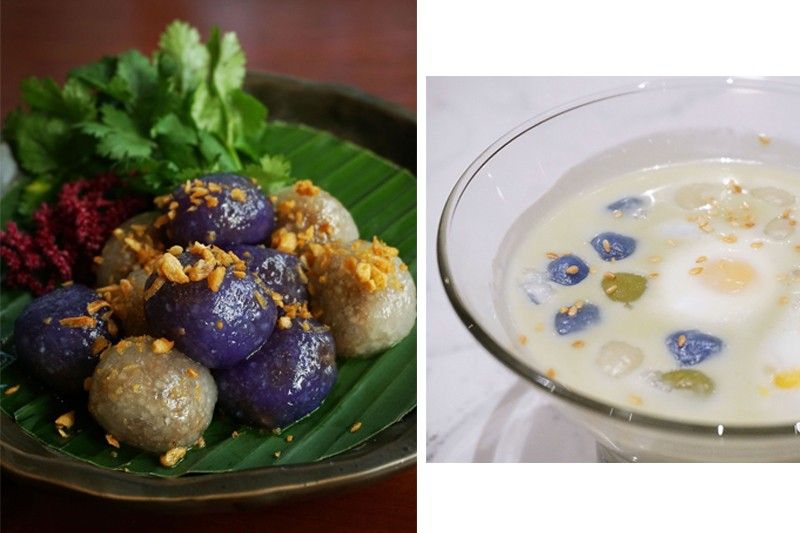 <
>
The renovation of Mango Tree's Philippine flagship also warranted in a completely new menu, which allowed diners to experience the Thai restaurant as if they were visiting for the first time.
The four regions of Thailand inspired the new menu of Mango Tree. The result was a balance among the four flavors of the Asian country: Sweet, sour, salty and spicy.
To further excite diners, Mango Tree also introduced "Adventurist" and "Purist" choices in the menu.
At a food tasting with Philstar.com, Mango Tree served dishes from both spectrums beginning with the Adventurist appetizer, Thai Tapioca Dumplings. This is Thailand's version of dumpling made with tapioca balls filled with ground meat. The incorporation of ground peanuts makes it truly Thai.
Moving on to salad, a Purist dish was served in Som Tum Corn, a refreshing bowl of corn, cherry tomatoes, carrots, dried shrimp, peanuts with tanginess from lime juice and kick from bird's eye chili.
When eating Thai food, not to be missed are curry and satay. Mango Tree's top picks were the classic Panang Curry, which surprisingly balanced spiciness with sweetness and creaminess; and the grilled US Pork Collar, which does not come in sticks, but packs flavor and tenderness.
Another must at the restaurant are the variations of Pad Thai. One of the best-selling noodles dishes is the Stir-Fried Rice Noodles with Crab Meat.
Finally, dessert came in warm in Bua Loi, which is reminiscent of our ginataan, only much lighter with minimal ingredients of taro, glutinous flour and coconut cream. It had a savory surprise in a quail egg.
Also notable on its new menu is the Vegetarian section featuring Healthy Greens and True Vegan for health-conscious diners.
Mijares also revealed that Mango Tree is already developing and testing new dishes to join the menu in time for the holidays. This is part of Mother Spice's commitment to refresh the menu every six months to one year. With this, Mango Tree is able to offer something new to its Filipino patrons from BGC and afar.
Mango Tree is located along 7th Avenue at Bonifacio High Street in BGC, Taguig City.