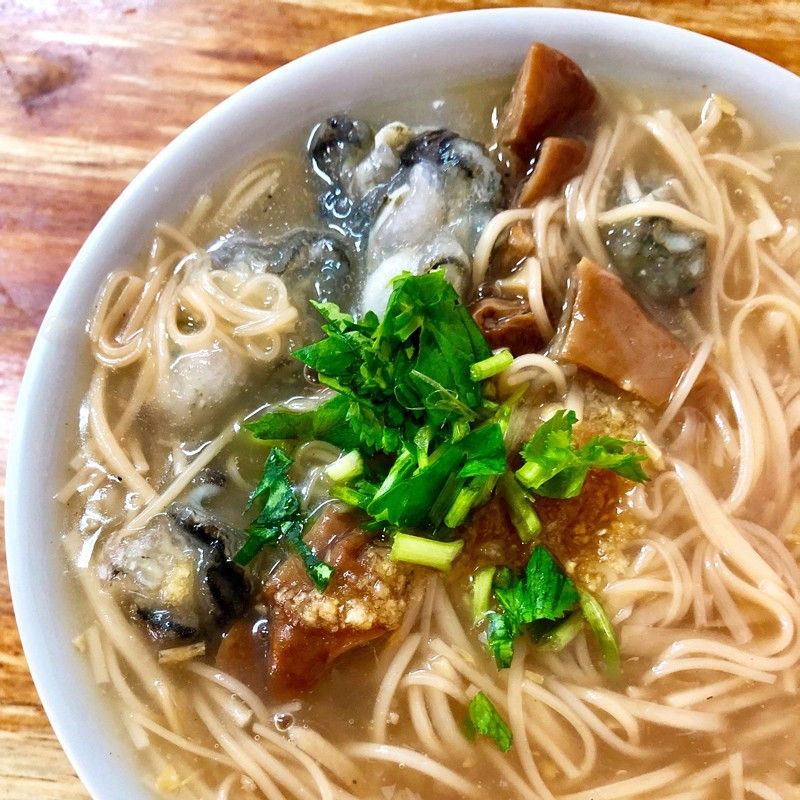 Pork intestines and oysters are an unusual but delicious combo.
Taiwan has always been my food place. For years, I would find time to sneak off there for a few days to hit up some night-market fare. Most of the time, I didn't even bother eating in restaurants. This time, though, I wanted to try more restaurants to see what I'd missed.
The odd couple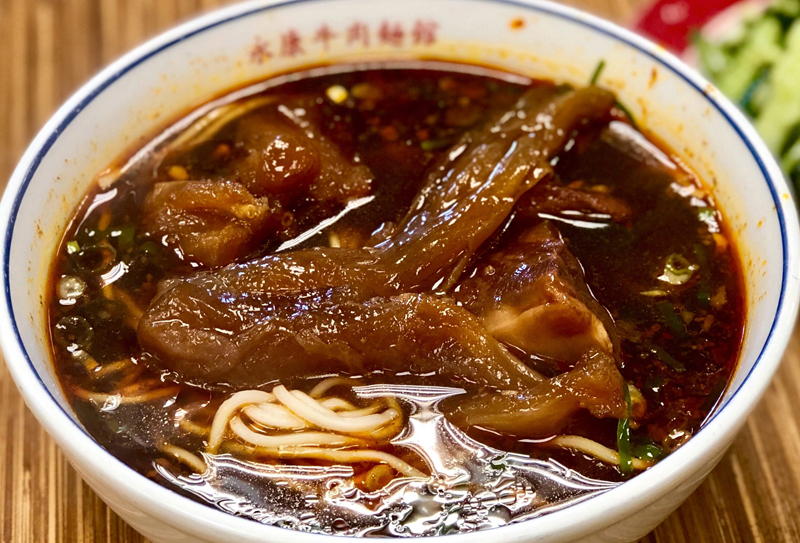 Yong Kang Beef Noodle has been labeled a must-visit, and I agree.
A hole-in-the-wall establishment near the Long Shan Temple, I actually had difficulty finding it, even with Google Maps on my phone. When I finally did, though, I was rewarded with a delicious bowl of misua (angel-hair flour vermicelli), which had a curious pairing of fresh oysters and pork intestines. The place served only one thing, as far as my elementary Chinese could tell, but what a one thing they had!
Little did I know that pork intestines stewed in soy sauce and spices would be a great, fatty complement to the briny oysters. The noodles and the broth were so flavorful, too, picking up hints of sweetness not only from the pork intestines but also its braising liquid. There was some chili sauce on the table and after mixing some into my bowl, the misua became even more balanced with a slight punch of spiciness and a hint of sourness. I will definitely go back for this again!
Going to school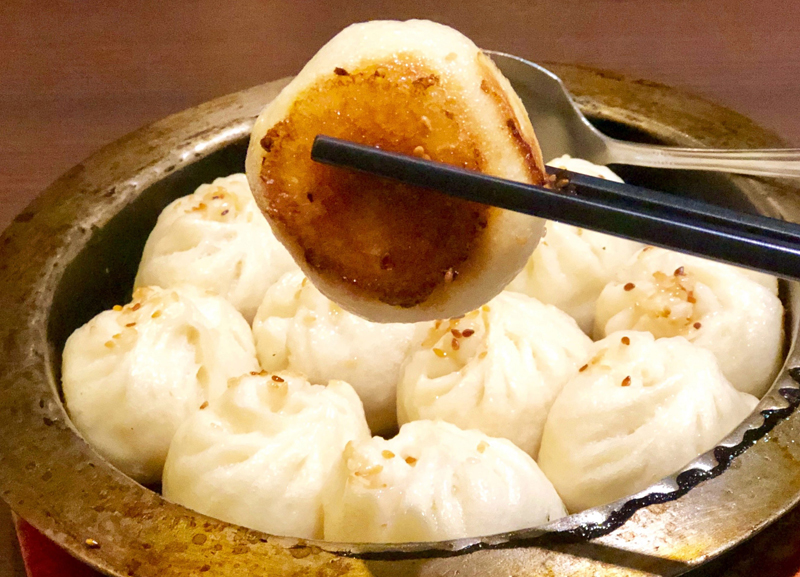 Sheng Jian Bao is an exercise in texture.
A place I've always wanted to go to but never found the time for is a place beside a school. Yong Kang Beef Noodle has been on everybody's hit list in Taiwan, and when I finally tried it, I had to agree. I knew there would be a line (there always is), but I got to the place around 11:15 a.m., or 15 minutes before they officially opened. That meant I had about 10 to 15 people ahead of me. When the place finally opened, I was part of the first batch of diners to be let in.
I got the classic version, beef and tendon noodle, and it was absolutely delicious. The broth was so flavorful from braising and breaking down the collagen from the beef and its tendons, spiked by some chili sauce and fresh tomato. The noodles were perfectly al dente (eat quickly to retain their texture) and the beef and tendons were luxuriously tender and unctuous. If I had this restaurant near my school, I might never have gone to class.
The crispy bits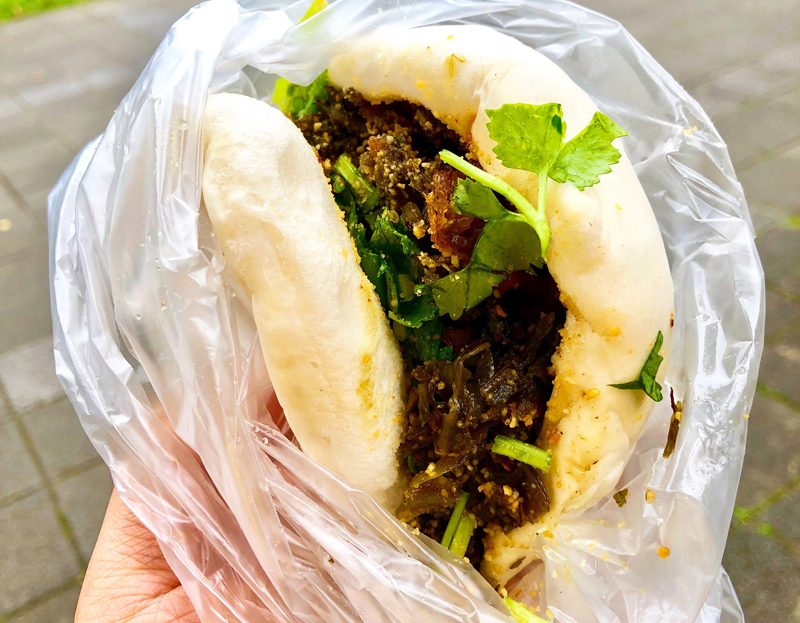 Gua Bao is the quintessential Taiwanese snack.
Not too far away from Yong Kang is another place I've wanted to try. Of course, most people go to Taiwan to try the original Din Tai Fung store, but as much as I love xiao long bao, I wanted some sheng jian bao this time — mini steamed buns whose bottoms have been fried to a crisp.
Kao Chi, considered by some locals as a rival to Din Tai Fung, was the go-to place I heard about. Their sheng jian bao, which contains juicy minced pork like its cousin, xiao long bao, are an exercise in texture and I loved them. Tender, juicy and flavorful pork filling, fluffy, slightly chewy buns with perfectly crisp bases gave me an audible crunch every time I bit into one. I need more of this in my life.
Serendipitous timing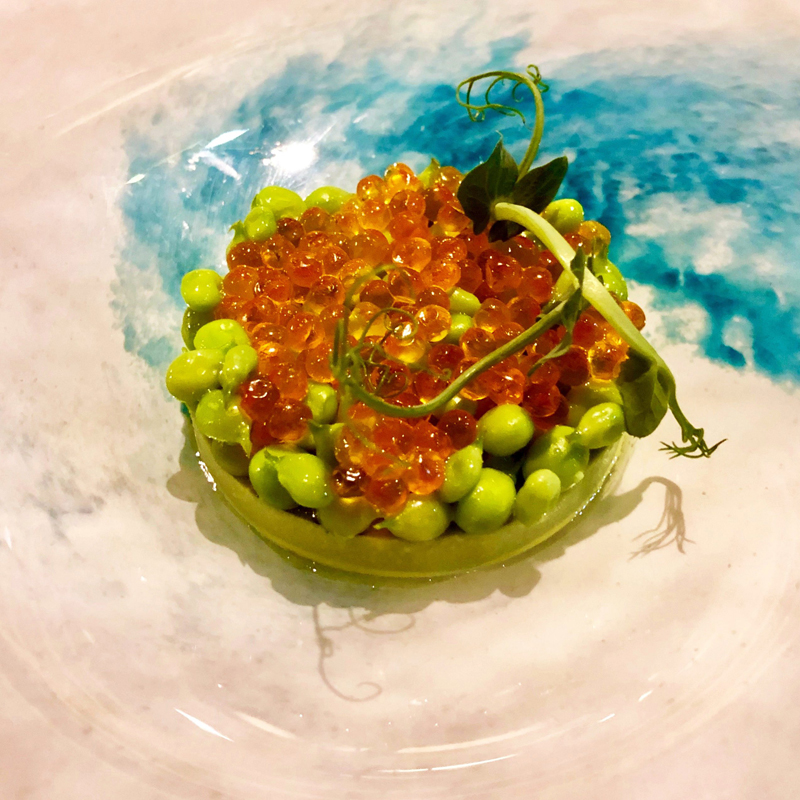 Orchid is one of Taiwan's finest restaurants.
My culinary school buddy Hank lives in Taiwan, and I try to grab dinner with him whenever I'm in town. This time, I came at the perfect time, since his brother's restaurant, Orchid, was having a special dinner. Orchid, one of Taipei's finest restaurants, serves a delicious degustation every day, but the night I came, chef Gildas Perrin was collaborating with his mentor, chef William Elliot. A succession of over 12 courses was served, all of them delicious. Of particular note to me was a lovely potato, caviar and bottarga dish spiked by preserved lemons, a spectacular oxtail ravioli in a rich beef stock, a superb foie gras with passion fruit and sea asparagus dish, and an amazing citrus salad for dessert that I still think about up to this day. With the Michelin Guide giving them a recommendation last year, I wouldn't be surprised if they get a star or two very soon.
The combo meal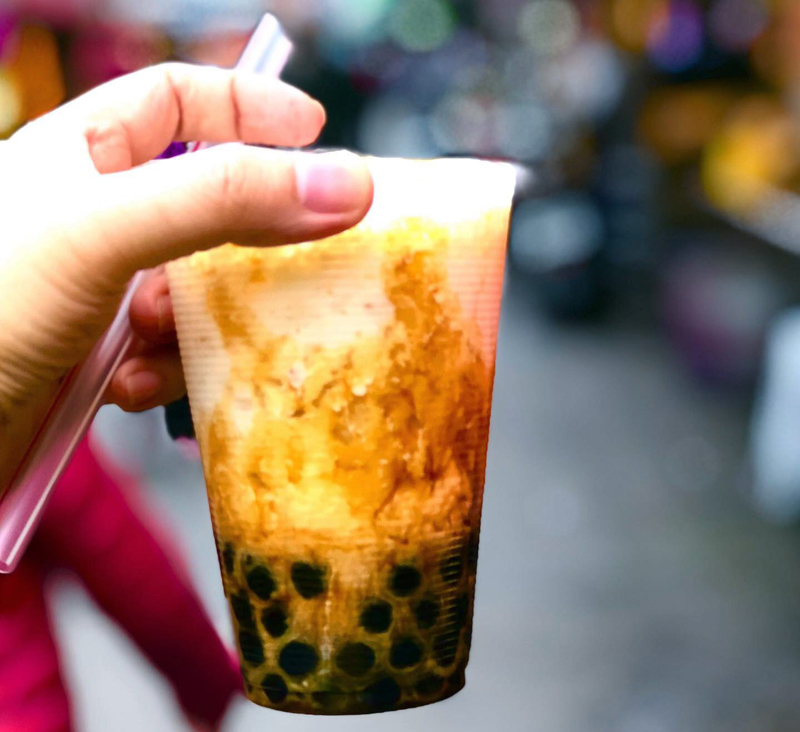 Can't be a Taiwan trip without Brown Sugar Boba Milk.
If America has a burger-and-milkshake combo, Taiwan has their gua pao-and-boba milk combo. Hank took me to the place where the craze all started, along the streets of Gongguan, near the National Taiwan University. Found across each other, Lan Jia Gua Bao features a soft, fluffy bun, with my choice of lean or fatty braised pork, salted mustard leaves and peanut brittle. It's as classic as can be, with the fatty pork virtually melting, while the mustard leaves provide depth of flavor and crunch. The sweetness from the crushed peanut brittle balances it all out.
Meanwhile, right across is Chen San Ding, widely viewed as the locals' favorite place for Brown Sugar Boba Milk, tapioca pearls cooked in brown sugar served with fresh milk. Now a global sensation, it's easy to see how this place seems to be the epicenter. Each and every pearl was cooked excellently, each perfectly chewy with no hard center and the milk delicious and rich. The brown sugar syrup faintly lends its distinct flavor to the milk without overpowering it. Alternating bites between the delicious gua pao and the pearls, I could not think of a better way to spend time in Taiwan.
Before heading home, Hank reminded me to tell him when I would visit Taiwan next. He promises more food experiences outside of Taipei and I promise to find time to return. It's only a matter of time.
* * *
Sharwin's book So, You Want To Be A Chef? is available in all National Book Stores and Powerbooks nationwide. Follow Sharwin's food adventures on Instagram @chefsharwin and for questions, reactions, recipe and column suggestions, contact him on http://www.sharwintee.com.