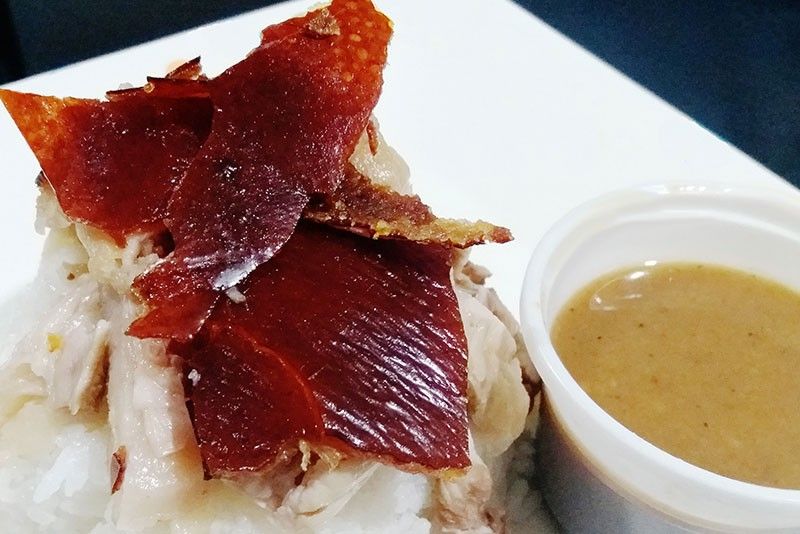 The ikotMNL is a tourism campaign launched by the Light Rail Manila Corporation (LRMC) in 2018 to connect foreign and local travelers to Manila's rich history, cultural heritage, and top food destinations by riding the LRT-1 to areas such as Intramuros, Binondo, Quiapo, and many more.
Mila's Lechon/Released
LIST: 'Buwan ng Wika' tongue pleasers
MANILA, Philippines — This "Buwan ng Wika," take the tongue on a spin not only by pronouncing complicated Filipino words, but also by checking out the following food offerings.
Anniversary bash with the homeless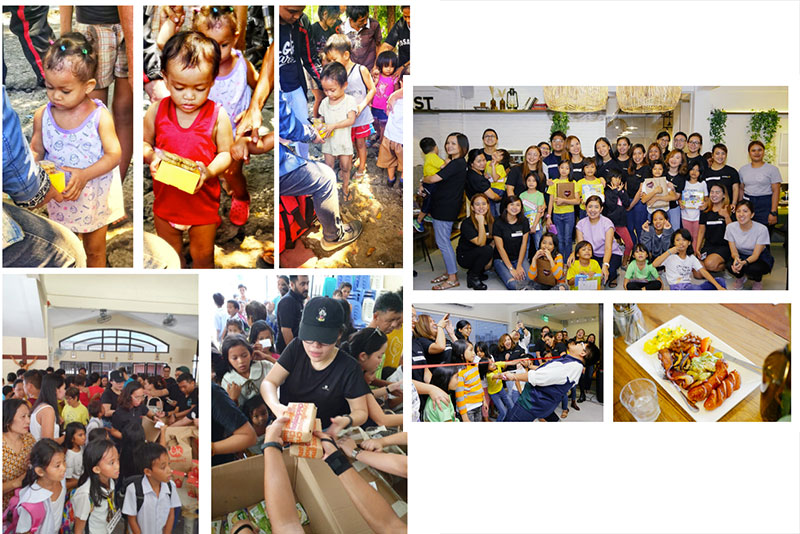 In the spirit of Zomato's mission, better food for more people, the only way they ought to celebrate was to give back. Congratulations and Happy Birthday, Zomato!
July 10 marks the 11th anniversary of Zomato globally. And how would a food tech company celebrate its birthday? In a very special way, the Zomato team celebrated by conducting a food drive worldwide.
In line with its mission of providing better food for more people, hundreds of Zomato employees and hunger heroes distributed meals to the underserved across 11 countries: India, Philippines, UAE, Lebanon, Portugal, Australia, Indonesia, New Zealand, Qatar, USA, and Turkey.
On the day of Zomato's Birthday, July 10, Zomato Philippines gathered almost 2,000 meals that were distributed to selected homeless, underprivileged, and less fortunate areas in Metro Manila. With the help of esteemed brands such as Jollibee, J.CO Donuts & Coffee, Chowking, BonChon Chicken, Long Time Ago, Kashmir, U! Happy, Sangkap, Yoshinoya, La Mère Poulard, ALTA by Relik, Tropical Hut, Rossini Ristorante Italiano, Kowloon House - Bangkal Makati, Recovery Food, Three Guys And A Grill, Uncle Moe's Shawarma Hub, Buddy's, Cabalen, Easy, Tiger, Pep Squad Events, AXA Philippines, Tang, and Hearty Bread, Zomato was able to distribute around 2,000 meals in less fortunate communities in Metro Manila. That's 2000 smiles - a true celebration for Zomato's Birthday in the Philippines!
The birthday bash was then followed by a Zomato Gold Experience last July 20, with the kids of Mertixell Children's Foundation. It was themed sibling-for-a-day, where Zomato Gold Members willingly volunteered to be an ate or a kuya for a day. The afternoon was spent with giggles and cheers from the kids, as there was a lot of dancing, singing, fun, and games. An amazing Zomato Gold experience.
For bacon lovers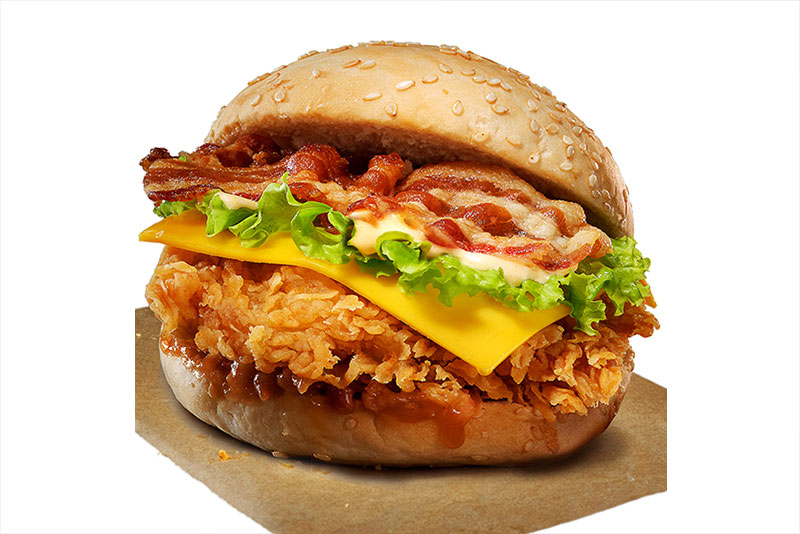 Baconized Zinger
Prepare your palettes as KFC brings its best-selling Zinger, now made with three different types of bacon, the Baconized Zinger.
The fast food chain's signature Zinger fillet is topped with a slice of cheese, lettuce, loaded with three types of bacon -- baconnaise sauce, smoky BBQ bacon relish and finished with strips of bacon, all sandwiched in one big bun. The new burger is available in a combo, snacker ala carte, snacker combo, snacker FLM and with bucket of fries.
Pinoy flavors on spotlight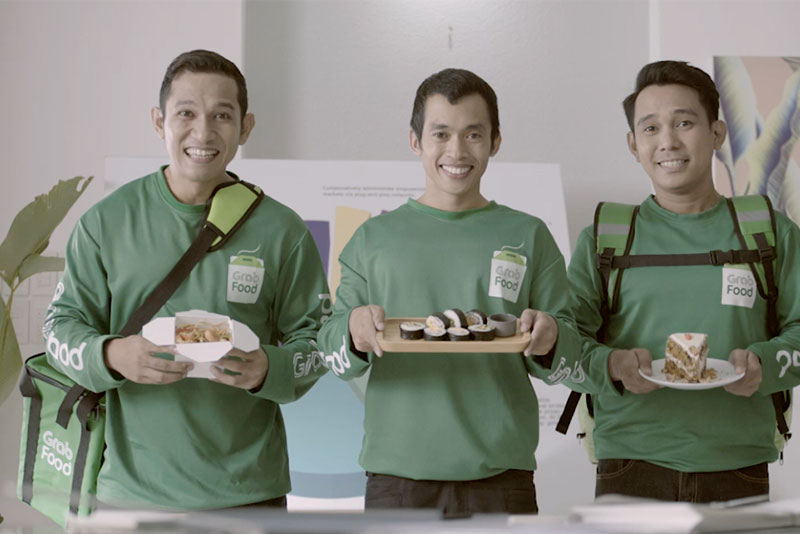 Grab Food
Grab joins the country in celebrating the Buwan ng Wika, putting spotlight on the hallmarks of local culture and the Filipino entrepreneurs that keep the indigenous Pinoy flavors and traditions alive.
On August 9, Friday, Grab launched NakaLOKAL Fair, a weekly bazaar by small and medium Filipino enterprises that stay true to their local root, helping the Philippine culture thrive by offering locally-made products.
Not only that it will banner various local merchants who promote the Filipino heritage, foods, and crafts, Grab, through the fair, will also set up an interactive mapping booth that will put at least 10,000 local businesses on the map, ultimately fostering the love for local delights and products by using Grab technology to empower entrepreneurs to succeed.
All-meat madness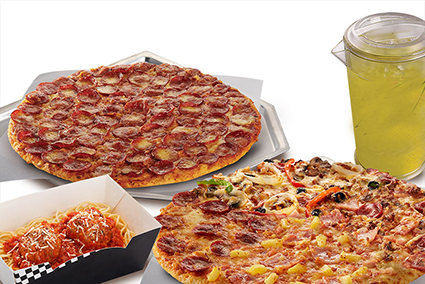 All Meat Madness offer
Kick-start August with a brand-new deal for your fill of protein.
From August 1 to 15, pizza and pasta meat lovers can enjoy all of Yellow Cab's greatest meaty hits in one with its All Meat Madness offer.
Load up with edge-to-edge 10-inch Four Seasons All Meat and 10-inch New York Classic pizzas, large Spaghetti & Meatballs, and 1.75 liter of Mountain Dew, all for P999. Visit the dining hub's Facebook page for more information.
'Samgyupsal' craze hits the north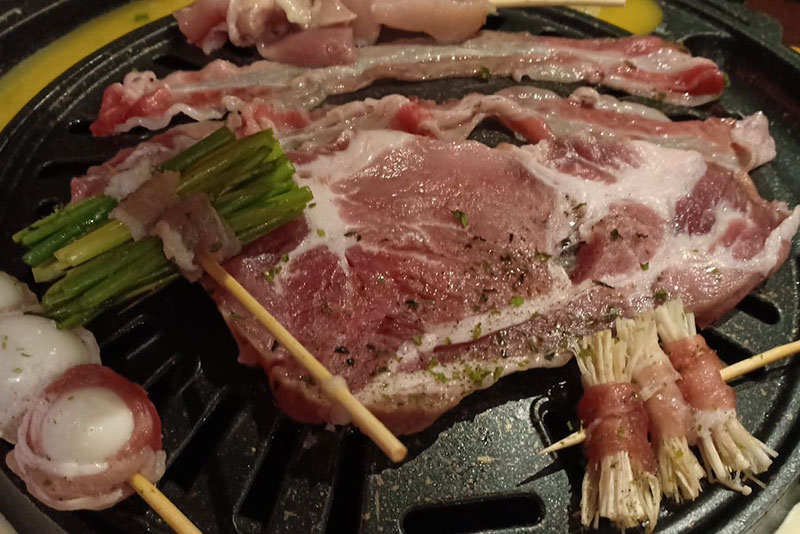 Korean "samgyupsal" in Wrong Yakiniku - Philstar.com/Jan Milo Severo
As the Korean "samgyupsal" or barbeque craze continues to hit the country by storm, the northern part of the Metro Manila has now has its version of the hyped restaurant.
Located in Camaro Street, West Fairview Quezon City, Wrong Yakiniku is now open for the public to enjoy not only Korean barbecue but also Japanese food. For Set A, diners have the choice to eat Kimchi, Tteokbokki, Fish Cake, Japchae or Udon, Gyeran Jjim, Lettuce, Marble Potato, Rice and drinks while Set B offers Pork Belly and Chicken Meat All You Can. As for Set C, guests can enjoy beef, pork belly and chicken meat all they can.
Piolo likes it hot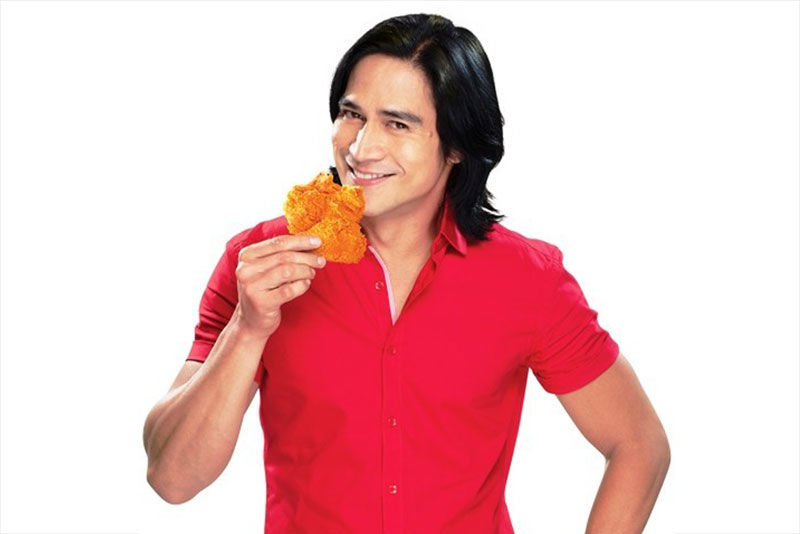 Piolo Pascual
One of the country's most popular roasted meat franchises, Andok's, recently unveiled its newest endorser, Kapamilya actor Piolo Pascual.
"I feel blessed to be trusted by brands and their customers. Andok's is a brand that offers affordable and delicious products to positively impact the lives of Filipinos one product at time. I have been a big fan of their products and I am honored to have been chosen as their first- ever celebrity ambassador," Piolo shared.
Apart from naming Piolo as their new endorser, the brand also unveiled a spicy flavor for their Dokito fried chicken. The Spicy Dokito, which follows its predecessor launched in 2004, combines two Filipino favorites in one product, spice and fried food. It is said to be made of real chili during marination to ensure both spiciness and flavor will penetrate the meat of the chicken. The best hot peppers in the market are allegedly used to assure daredevils a culinary adventure.
Timeless Johnnie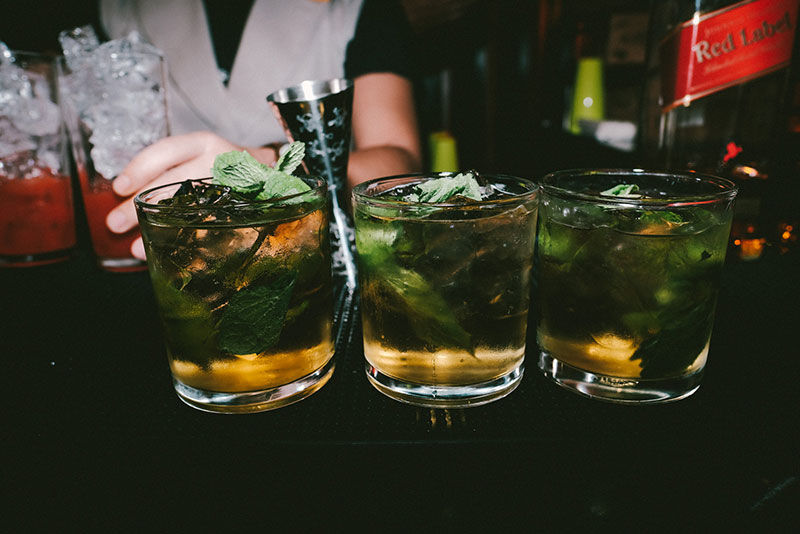 From its humble beginnings in a small grocer store in Scotland, to its ubiquitous status in the world today, the brand continues to be a well-loved in every generation. Photo release
Johnnie Walker recently unveiled its Vintage Design Pack Collection: a special run of its Red, Black, Double Black, and Gold Label Reserve variants during the recent Party Like It's 19XX event held at the Top of the Alpha.
For the limited-edition collection, the blends come in a unique packaging design inspired by the '20s, '70s, '90s, and late 2010s respectively – the brand's nod to the many generations that have loved and enjoyed it.
From its humble beginnings in a small grocer store in Scotland, to its ubiquitous status in the world today, the brand continues to be a well-loved in every generation.
Spanning decades of art, fashion, and culture, the iconic Scotch maker celebrates with the Vintage Design Pack Collection.
The brand, said Fatima Espineda, Marketing Manager for Culture and Advocacy of Diageo Philippines, has been doing a lot of progressive and modern things.
"But despite all that, (the brand) has never lost sight of its heritage, and that's why we chose to celebrate it with the vintage collection."
Celebrating friendship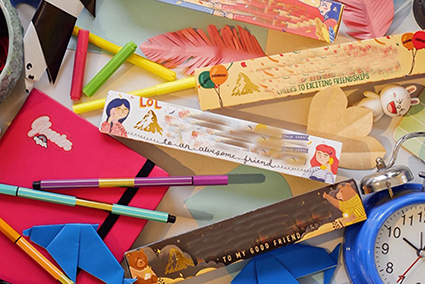 Friendship Day packs
Good food is sweeter when shared with good friends. To mark National Friendship Day, chocolate brand Toblerone recently introduced the limited-edition Friendship Day pack.
In partnership with local artists June Digan, Ella Llama, Cassy Cajucom, Angela Martinez and Alyssa Bana, the brand released five personalized pack designs to enable people to express how much they appreciate their friends. Each pack design was colorful and unique, and expressed the respective artist's interpretation of what makes Filipino friendships special, from beach trips to bonding experiences, communication to little tokens of appreciation.
As the old saying goes, "sharing is caring," and in line with the occasion, the brand gave away 1,500 pieces of 100-gram, limited-edition Friendship Day packs through its Award-a-Friend campaign.
Enjoy a classic with Paulo Avelino
Enjoy a classic Red Ribbon favorite – Taisan, a chiffon cake brushed with butter and coated with sugar crystals. It is now available in the bakery chain's North Luzon, Visayas and Mindanao stores and coming soon to all stores nationwide.
A taste of Kadayawan Festival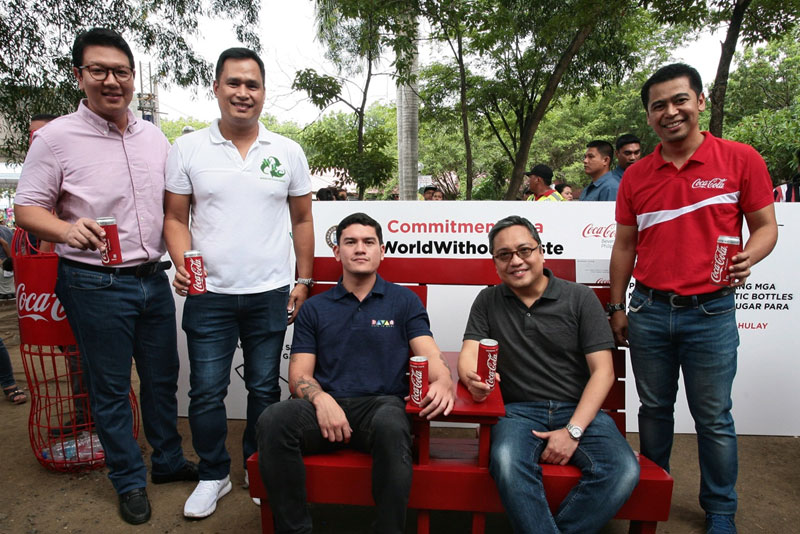 From left: Davao City Vice Mayor Sebastian "Baste" Duterte and Atty. Juan Lorenzo Tañada, Corporate and Regulatory Affairs Director; (Standing from left) Atty. Marc Cox, Stakeholder Relations Manager, Coca-Cola Beverages Philippines, Inc., Winchester Lemelen, Owner, Winder Recycling, and John Reyes, Regional Sales Manager, North Central Davao, Coca-Cola Beverages Philippines, Inc.
The local government of Davao City, led by Vice Mayor Sebastian "Baste" Duterte, opened the second day of the 34th Kadayawan Festival with a commitment to make a cleaner and greener celebration with the help of Coca-Cola Philippines.
Vice Mayor Baste and Coca-Cola Beverages Philippines Inc. (CCBPI) Corporate and Regulatory Affairs Director, Atty. Juan Lorenzo Tañada, led a commitment wall-signing to signify their respective organizations' support for strengthening the PET bottle collection and recycling efforts in Davao City.
The company's officials also presented a World Without Waste installation to the Davao City Vice Mayor: the installation features the beverage brand's iconic bottle collection bin; a bench made from 1,000 recycled PET bottles and a collection bin made from 600 plastic PET bottles from Winder Recycling Company, a Davao-based partner which gives used plastic bottles a new life by converting them into high-value products, such as school chairs and benches.
"We are excited to be part of the annual Kadayawan Festival—not only through celebrating life, health, and prosperity, but also by enriching the festivities through our activities geared toward environmental conservation," said Atty. Tañada. "We see the warm welcome of our presence at Kadayawan as an opportunity to further promote a cleaner and greener way of living, most especially during a celebration so important to Davaoeños. We hope that this will be the start of a long-term partnership with the Davao City government, which we recognize as a partner in ensuring the welfare of the environment."
The first World Without Waste installation has already been unveiled at Magsaysay Park—and installations at People's Park, Rizal Park, Botanical Garden, and Sta. Ana Wharf are soon to follow.
To further encourage the active participation of local residents and tourists, and to translate on-the-ground awareness onto social media, the challenge will run from August 21 to 25. Contributors will be capturing, through photographs and video, the unique and creative ways in which they have deposited their used plastic PET bottles in designated Coca-Cola collection bins, and posting these on their social media accounts with the hashtag. Those who complete the challenge will receive a beverage they can personalize with their names.
The company is also celebrating the Kadayawan Festival with activities that will allow Davaoeños and tourists to enjoy the taste of original Filipino music and the region's local food. A Coke Studio concert will be held on August 24 at Sta. Ana Wharf, featuring local artists, and is sure to delight festival-goers with well-loved Original Philippine Music songs.