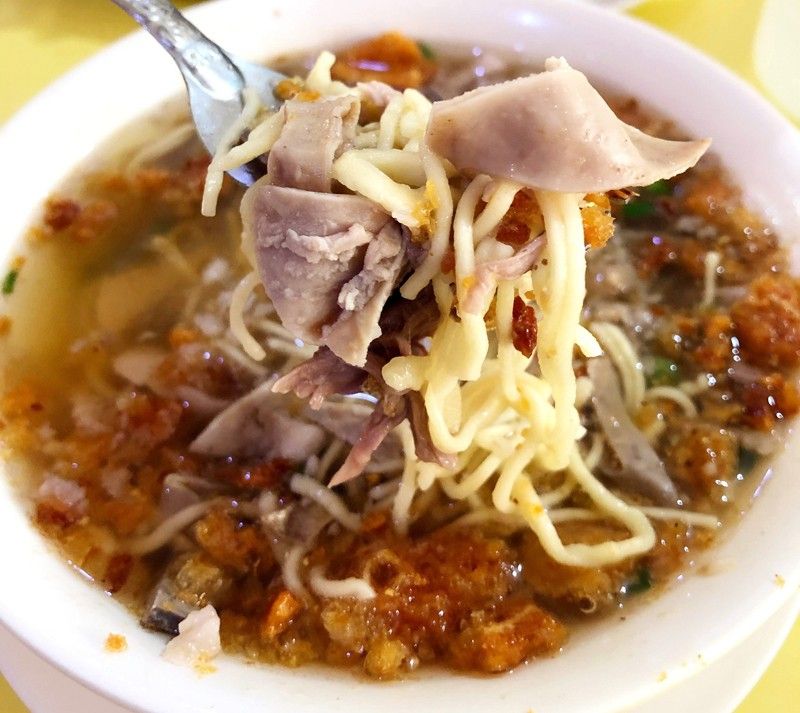 Deco's Batchoy is one of Iloilo's classics.
Eating Iloilo's big 3: Batchoy, Ube brazo & Pancit molo
Over a year ago, I was interviewed about what makes a city or province a "food town." When asked for specific examples, I was able to pick two places from the list of places I had eaten in around the world. The two were Penang and Pampanga. After my recent trip to Iloilo, however, my two picks have to now become three.
To be seen as a proper food town, in my view, a place would have to have specialty food, dishes that the place seems to do way better than anyone else, despite these dishes being served everywhere else. Nobody does sushi better than Japan, and nobody does wonton noodles better than Hong Kong. It follows that nobody does batchoy like Iloilo.
As much as it is served in multiple places in Manila and everywhere else, the batchoys in La Paz just seem to trump everyone else's versions. In La Paz, I observed a sometimes-heated rivalry with regard to the citizens' favorite batchoy brand. Just like in Philadelphia where people seem to choose between Pat and Geno's cheesesteaks, the Ilonggos are split into fans of Deco's and Netong's.
On this trip, I got a chance to try Deco's at its original spot and, walking towards the place, the signs were already encouraging. Just outside, they were frying their own chicharon. They dry their own pigskin and fry it to a hard crisp. Meanwhile, I took a peek behind their kitchen and saw meat, liver and intestines, all freshly cooked, ready to be chopped per order. Once the bowl was placed in front of me, my anticipation was all revved up. The bowl was filled with all the different forms of meat, including the freshly fried chicharon and garlic. The mostly clear broth is studded with bits of marrow floating around.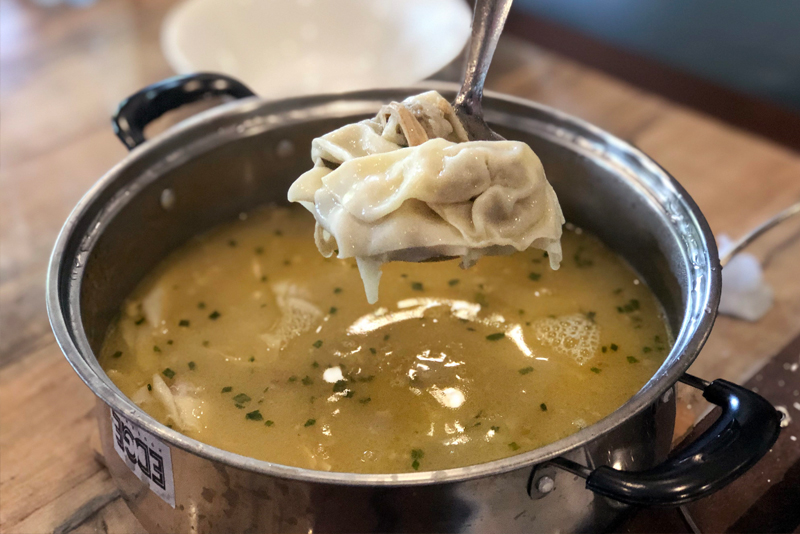 Kap Ising's Molo is the Beyoncé of pancit Molos.
My first taste of the broth surprised me. It was a lot subtler than I thought. Expecting it to be saltier and more flavorful, I tried again. Magically, the soup seemed to taste better and better with each spoonful. The secret to the subtlety is that the richness builds slowly, allowing you to finish the entire bowl. I've always had trouble finishing a bowl of tonkotsu ramen, but this bowl of batchoy? Gone in a few. Meanwhile, each of the meats was tender and the chicharon remained crisp despite being in the soup for a few minutes. The noodles were perfectly al dente, too. It's true what they say. You've never really had batchoy until you have it in Iloilo.
In the same La Paz Market, our host, chef Tibong Jardeleza, led us to Marlyn's Halo Halo to cool off. We all watched, enraptured, as they prepared our halo-halo using an ice crusher as old as time itself, and I was excited to taste it as I saw chunks of fresh pineapple and melon among the usual halo-halo ingredients. The bowl of halo-halo set against the backdrop of Iloilo's intense heat was already perfect, but then Tibong dropped a most wonderful partner beside it. He got us an Ube Brazo de Mercedes from the La Paz Bakery, and I promise, I heard angelic voices singing as he opened up the package to reveal the purple beauty.
Without waiting to properly slice it, we all dug our forks in and grabbed a bite. Holy purple heaven, Batman! The egg-white meringue, now tinted a deep purple, was as light as could be, with just a hint of ube flavor. Meanwhile, the filling was halayang ube, which gave me that punch of ube flavor that made my eyes widen. It took me all of five seconds to decide that, if I needed to, I would gladly sell one of my brothers for a lifetime supply of this dessert. It didn't matter which one, really, as long as I got a lifetime supply. Yes, there are versions of Ube Brazo de Mercedes around, but this one's worth the flight over. Or your sibling.
While the batchoy and the ube brazo were enough for me to call Iloilo a proper food town, there was another dish I really wanted to taste. It's a simple dish that I love so much that in a short story I wrote, the main character chose this as her death-row meal. I whispered into Tibong's ear early on that I needed a bowl of pancit Molo while I was in Iloilo, and of course, Tibong never fails.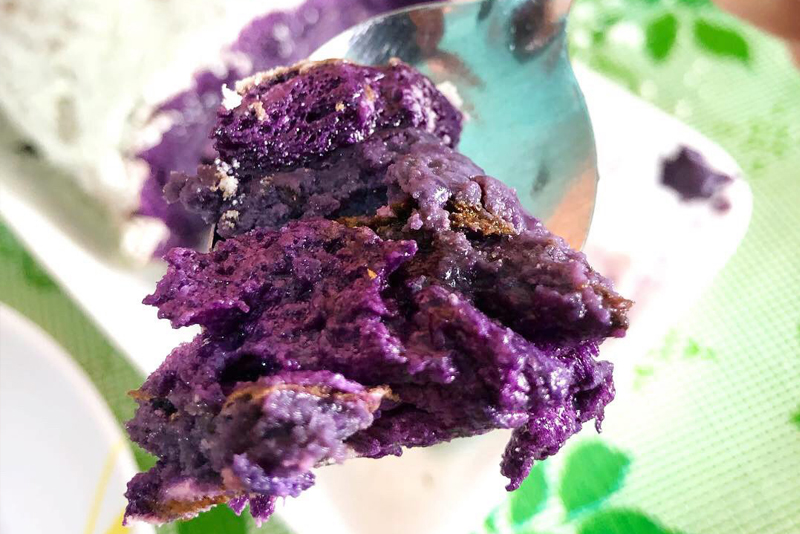 The Ube Brazo de Mercedes from La Paz Bakery is a must-order.
Ironically, what many consider their favorite bowl of pancit Molo wasn't even available in a commercial restaurant setting until recently. Before, people would troop to Kap Ising's house, bringing their own kaldero (pot), and would buy their pancit Molo there. Thankfully, I didn't have to bring a kaldero. We visited one of their new restaurants in a mall.
The molo, wonton dumplings filled with pork and shrimp, were juicy, flavorful and delicious by themselves, but the broth was absolutely nuts. This was not the thin, oily soup with bitter bits of fried garlic that I get here in Manila. It was a very savory, umami-laden pork and shrimp broth with strong notes of white pepper. It was the stuff of legend — the Michael Jordan, Beyoncé and Oprah of pancit Molos. Perhaps I should have brought my 12-quart stockpot to Iloilo. I did have a 20-kg checked baggage allowance, right?
The other telltale sign that a place is a proper food town? I hadn't even left the place and I was already trying to find a way to come back to eat more. I brought home some Panaderia de Molo, and some siopao from Robert's, but it's clear to me that I have to return to Iloilo sooner rather than later.
What can I say? Iloilo has made its case.
* * *
Sharwin's book, So, You Want To Be A Chef? is available in all National Book Stores and Powerbooks nationwide. Follow Sharwin's food adventures on Instagram @chefsharwin and for questions, reactions, recipe and column suggestions, you can contact him at www.sharwintee.com.