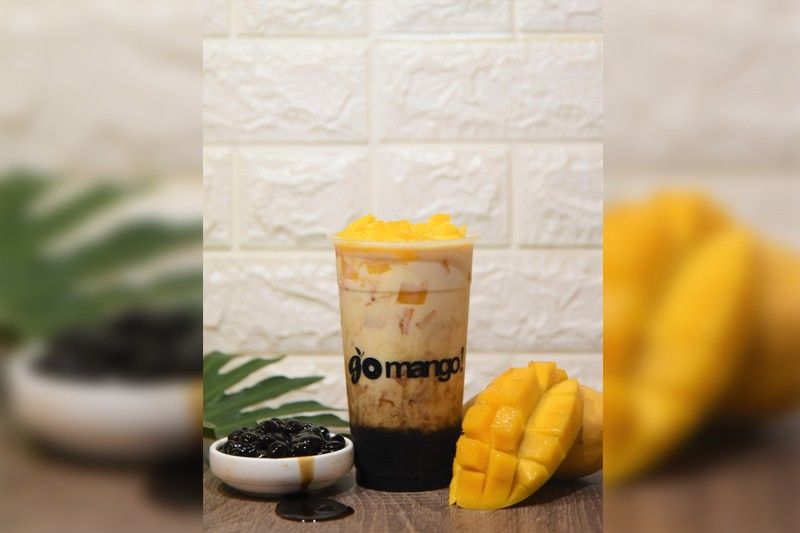 One of three of Go Mango's new desserts, the Mango Milk with Brown Sugar Boba is a unique take on the milk tea.
Photo Release
Go Mango introduces the sweetest, coolest treats
(Philstar.com) - June 25, 2019 - 10:30am
MANILA, Philippines — We all know that mangoes are incredibly versatile as desserts. Its natural sweet flavor makes for a perfect topping, and even better when eaten on its own. But if you think you've seen all the possibilities this delicious fruit has to offer, Go Mango begs to differ.
Go Mango introduces thee new mango treats: the Mango Milk with Brown Sugar Boba, Mango Cheesecake, and Mango Chocnut Cream.
The Mango Milk with Brown Sugar Boba is their unique take on milk tea, and quite possibly your new favorite drink! Think fresh, sweet, and irresistibly lip-smacking mangoes served with a thick froth of full cream milk, deliciously complemented by warm boba soaked in muscovado sugar to bring out its natural, toasted sugar flavor that we simply can't get enough. Give it a little shake and all of the flavors and elements mix together in one delicious, refreshing cup.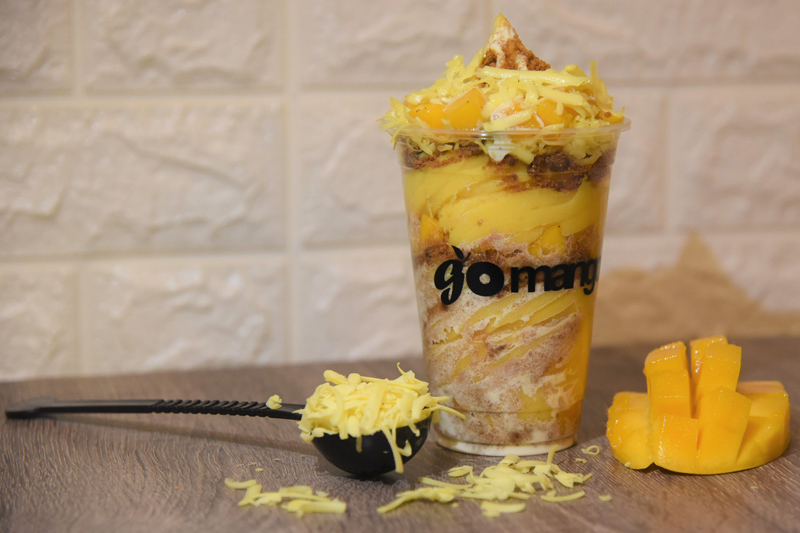 The Mango Cheesecake Sundae is two mouth-watering desserts in one decadent cup. Photo Release
For dessert lovers, the Mango Cheesecake is heavenly. Go Mango's signature soft serve ice cream is topped with heaps of grated cheese and fresh mangoes, served in between oven-baked cheesecake crust with cream. This serves two mouth-watering desserts in one decadent cup.
Last but definitely not the least, the Mango Chocnut Cream is an ode to our childhood favorite. This delightful treat is made of layers of fresh mango slices, soft serve ice cream, and of course, the nutty goodness of Chocnut.
Go Mango is all about that premium dessert experience. It also serves sundaes, shakes, and mango milk beverages. Among the best-sellers are the Mango Graham Sundae and the Mango Yakult Shake. More delicious offerings will be introduced soon, so watch out!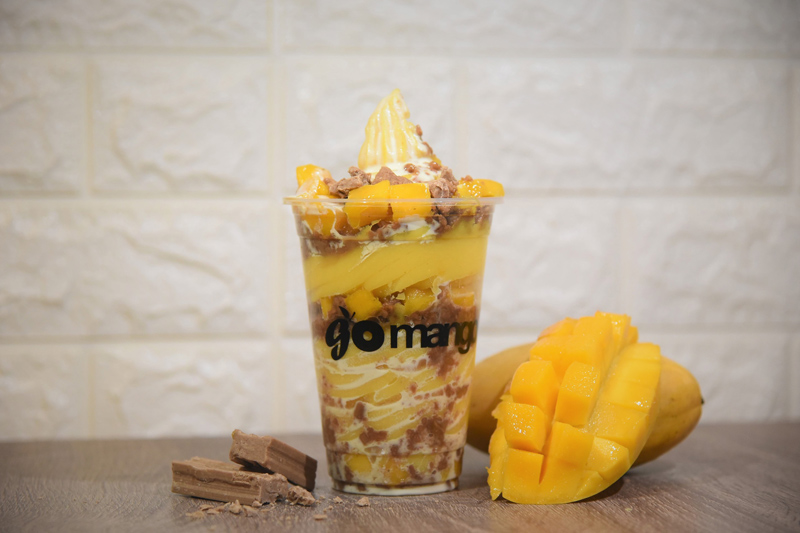 Go Mango's new twist on mango desserts, the Mango Chocnut Cream Sundae. Photo Release
Go Mango will be opening two new branches in SM Manila this June and Century City Mall in July.
For more details on the menu and branches, visit www.facebook.com/gomangoph.