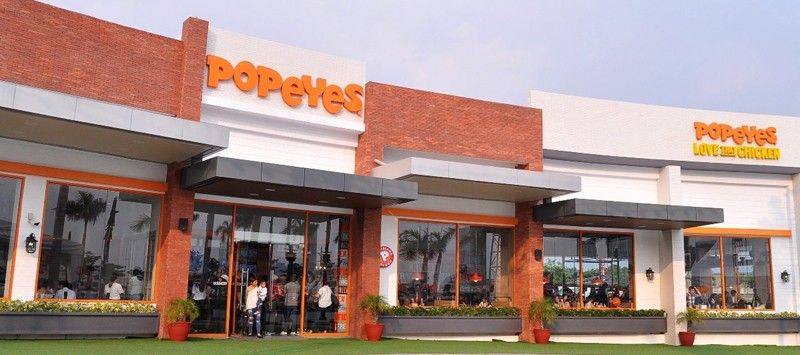 Popeyes Philippines is the first to unveil the restaurant's new global image.
Popeyes Philippines gets a new global look
Kathy Moran
(The Philippine Star) - May 23, 2019 - 12:00am
MANILA, Philippines — Popeyes comes back to the Philippines but this time with a new global restaurant image marking Popeyes ArcoVia City, Pasig, as the first branch in the world to have it. The collaborative effort with the Popeyes Philippines team makes our country part of this milestone in Popeyes history.
If you are not familiar with Popeyes, it is a fast-food chain popular for its fried chicken — including spicy chicken and chicken tenders — biscuits with honey, and fried shrimp. Popeyes started in 1972 in New Orleans.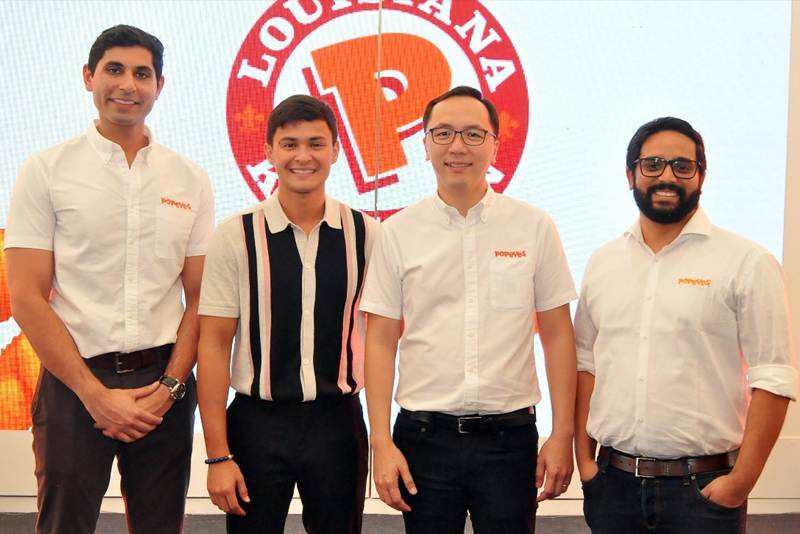 At the launch are Restaurant Brands International (RBI) Asia Pacific regional president Sami Siddiqui, Matteo Guidicelli, Kuya J Group chairman Lowell Yu, and Naheem Khan of RBI Asia Pacific.
I first entered a Popeyes in San Francisco in the early '90s. I had some biscuits and fries and they were yummy.
Last Wednesday I asked my seatmate, a young boy, what the chicken tasted like. "It is yummy until the inside. No need for gravy," he said. "I also like the flavor of the crunchy skin. Tastes better than any fried chicken I have had in Manila."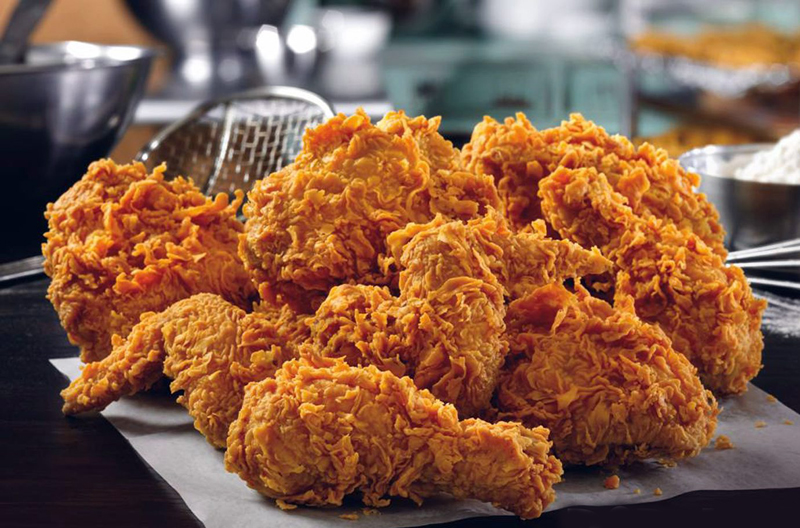 Popeyes' signature fried chicken
Here in Pasig, the unveiling of the hip and more vibrant restaurant also launched the much-anticipated biscuits, Cajun fries, and world-famous Popeyes fried chicken. This signature fried-chicken offering that's juicy not greasy, made fresh daily, is packed with Cajun-inspired flavors from Louisiana, USA.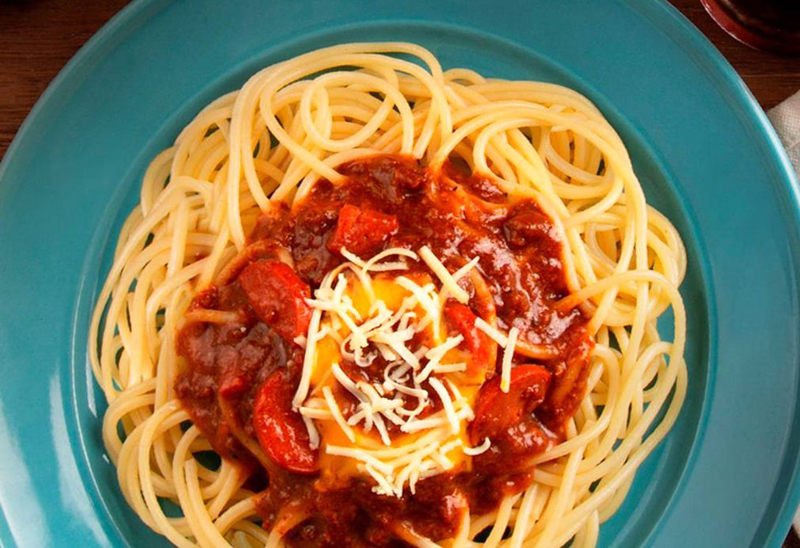 Popeyes' new offering: Popeyes Spaghetti, which is exclusive to the Philippines
"In the US, Hollywood stars and celebrity chefs constantly rave about Popeyes and we're thrilled to bring this world-famous brand to the Philippines," says Lowell Yu, chairman of Kuya J Group, the parent company of Popeyes in the Philippines. "Aside from being the first restaurant to feature the new global look of Popeyes, we take pride in introducing new menu items that will eventually be rolled out to other Popeyes restaurants worldwide."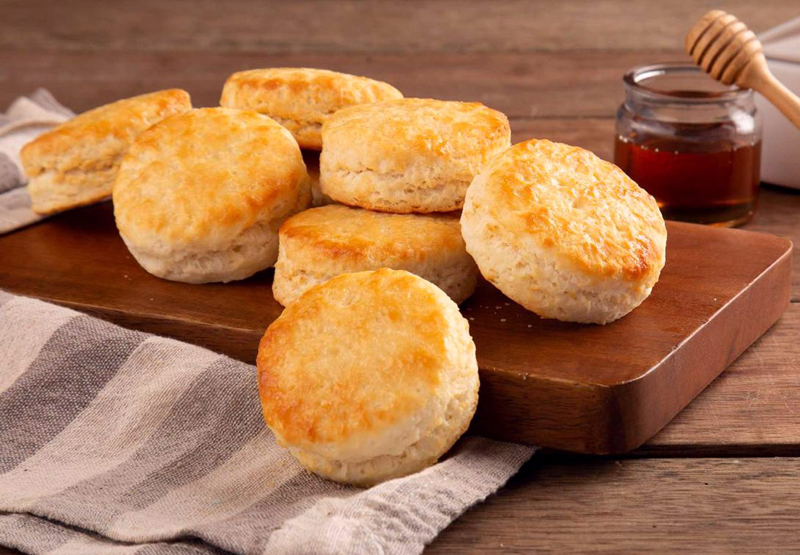 Popeyes original honey biscuits
The first restaurant to open in Metro Manila is taking the Popeyes experience up a notch with new treats: the hazelnut and white chocolate biscuits, which can be paired with your fried chicken or served as dessert; and Popeyes Spaghetti, a sweet, meaty meal exclusive to the Philippines. Other Popeyes favorites include original honey biscuits, Cajun rice, and chicken tenders.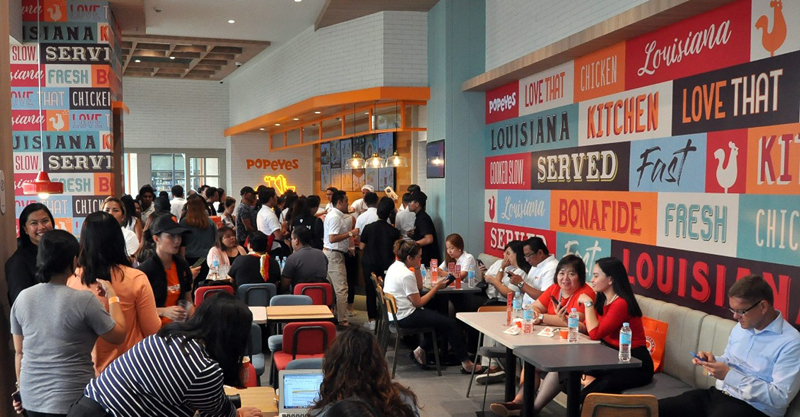 The first Popeyes Philippines restaurant located in ArcoVia City, Pasig, features a hip and more vibrant interior design.
"We are excited for Filipinos to be the first to experience the world's newest Popeyes restaurant," notes Sami Siddiqui, regional president of Restaurant Brands International, Asia Pacific. "And we look forward to serving more Filipinos and growing our iconic Popeyes brand in the Philippines with our strong local partner, the Kuya J Group."
For information, visit the website at www.popeyes.ph or follow www.facebook.com/popeyesph and Instagram @popeyesph.