Honolulu HK Cafe serves culinary goodness and history at Robinsons Place Manila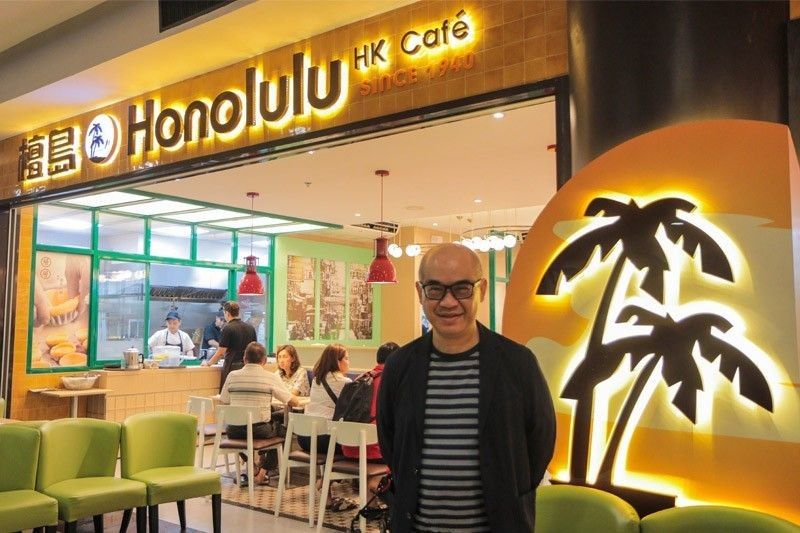 MANILA, Philippines — In less than four months since opening its first branch in the Philippines via SM Aura Premier Taguig, Honolulu HK Café has now taken its goods to the crowded streets of Ermita.
Last April 2, the Hong Kong-style café launched its second branch at Robinsons Place Manila.
Its advent and expansion in the local scene is no doubt a testament to the growing success of the longest-running Hong Kong café concept in the world.
And it's not just your usual bakery and casual dining joint. Given a wide range of menu items, the café injects its long history of color and flavor to the dining landscape right in the metro.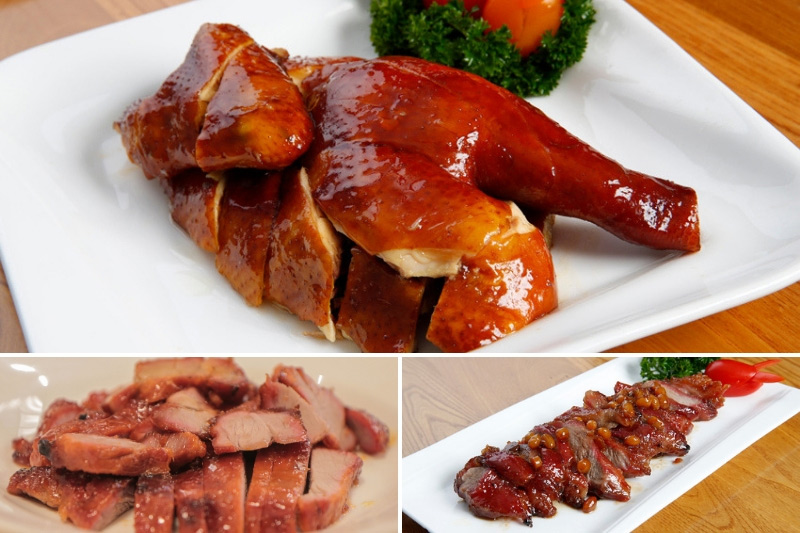 Roasted dishes are now available in Honolulu HK Cafe at their Robinsons Place Manila branch. Photo Release
Its authentic Canto-Western and fusion cuisine continues to satisfy customers of different palates, leaving them with an elevated dining experience—even more so now with their fresh roasted selections.
This time around, Honolulu HK Café is pushing its efforts to appeal to more Filipino clientele. It expands its offerings to roasted dishes.
Now, you enjoy a roster of new food items such as the Roasted BBQ Pork, Double Roasted Meat Treasures, and Soy Chicken, all of which can be availed at the new branch.
Whether ordering for one or for a group, these dishes are cooked to perfection.
The 'OG' cha chaan teng
Staying true to its cha chaan teng origins, Honolulu HK Café has everything from seafood (the Deep Fried Prawn with Thousand Island Sauce is not to be missed) to noodles (the stirred fried variety is must try), and buns (the Honolulu Bo Lo Bun is a mouthwatering, buttery goodness) to curries (the Beef Brisket Hong Kong Curry in Casserole is a savory ensemble of spices with meat that's so tender it melts right in your mouth) as staple offerings.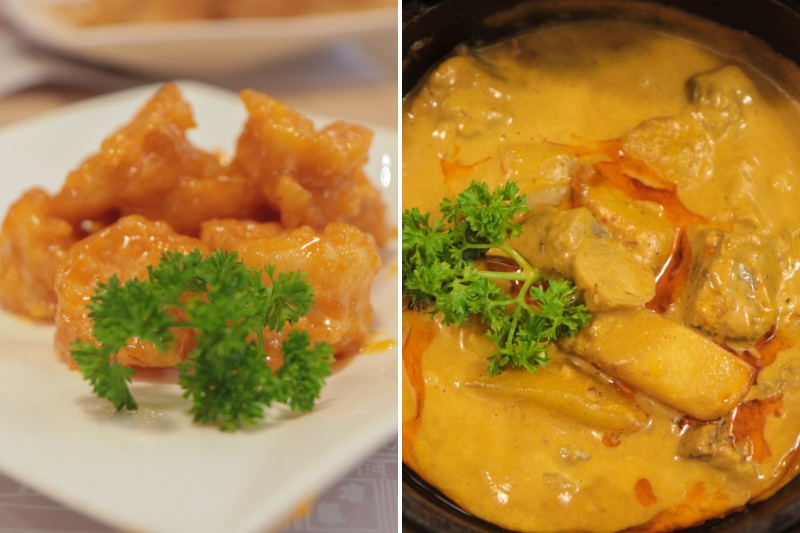 The Deep Fried Prawn with Thousand Island Sauce (left) and Beef Brisket Hong Kong Curry in Casserole (right) are definitely must-trys. Philstar.com/Erwin Cagadas
READ: Original Hong Kong café concept now serving signature treats at SM Aura
But the pièce de résistance remains to be the pineapple bun, and of course, its world-famous egg tart. Even among Filipino patrons, the latter especially proves to be the star of the show, and for good reason.
Derrick Heung, chief executive officer for Honolulu Café Group, attests to its popularity. "Bringing Honolulu HK Café to the Philippines naturally means bringing with us the techniques and secret ingredients that allows us to perfectly produce our egg tarts every day, fresh from our ovens that were especially delivered here from home. And like the rest on our menu, everything you see and taste is authentic and made by hand," he said in an exclusive interview with Philstar.com.
The tart is made as it was since the café was established in 1940, baking into it 70 years worth of history in all 192 layers of its delicious, flaky crust, right down to its luscious, custard center.
There's no wonder that it, along with the pineapple bun, is enlisted among the Intangible Cultural Heritage Inventory of Hong Kong.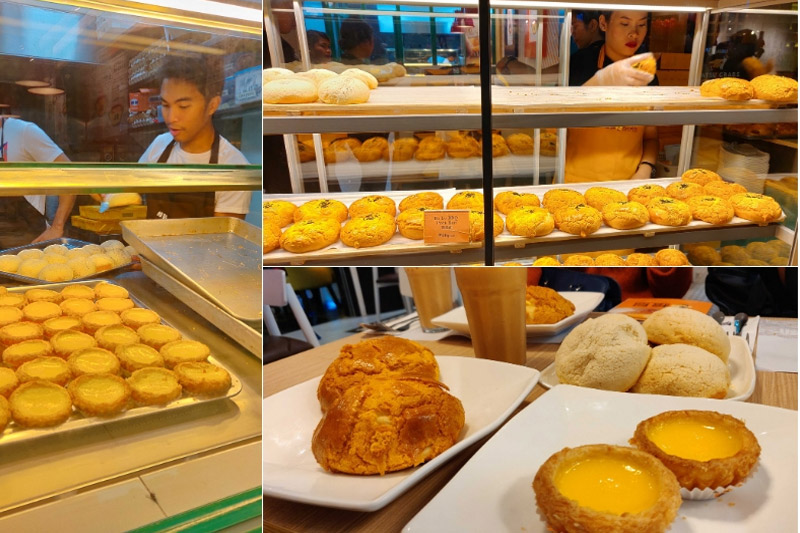 The famous egg tart and pineapple bun are enlisted among the Intangible Cultural Heritage Inventory of Hong Kong. Philstar.com/Gerald Dizon
Wash it all down
Honolulu HK Café won't be the café we know today without its signature teas and beverages to wash down all the good food.
One of them is the unique Hong Kong-style milk tea that has its standard aroma and smoothness, brewed and then soaked for hours in an iron-cast container that allows for the flavors to come out.
It comes in a couple of options that you can order hot or over ice, either with condensed milk or normal milk.
Meanwhile, Yuanyang is another menu original, a cha chaan teng invention that mixes coffee and tea that's sure to yield a quick boost for anyone that needs it.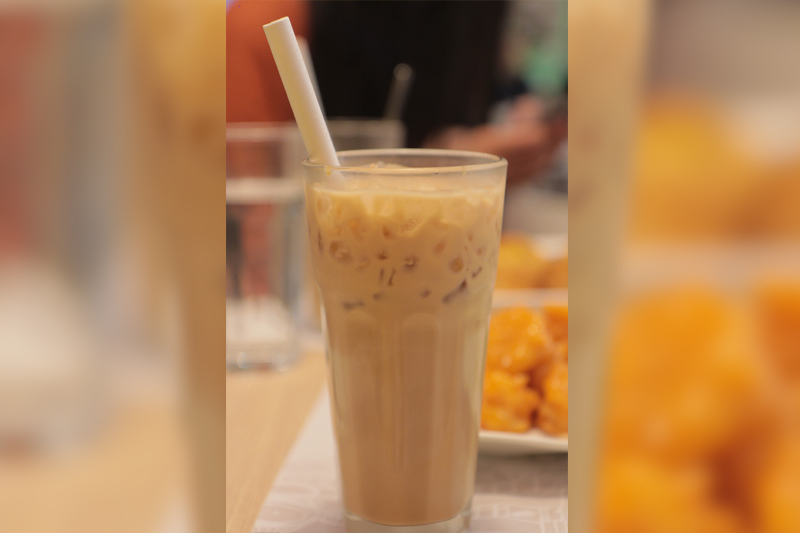 This iced Hong Kong Style Milk Tea from Honolulu HK Cafe is a sure thirst quencher this summer. Photo Release
Apart from these, the café also has lemon and watercress beverages laden with honey for those hankering for a sweet and tangy taste, making these perfect refreshments this summer.
The newly opened Honolulu HK Café at Ermita is located at Level 1, Pedro Gil Wing, Robinsons Place Manila. Also visit the first ever branch in Lower Ground Floor, SM Aura Premier.
For more information, visit their website at http://www.honolulu.com.hk/ or check out their Facebook page at https://www.facebook.com/honoluluhkcafeph for updates.