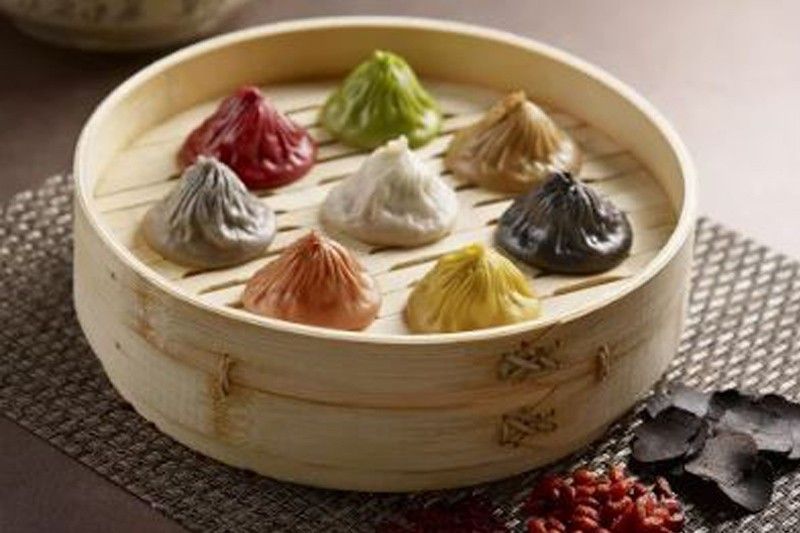 Paradise Dynasty's eight new, tantalizing flavors in a specialty sampling basket.
Photo Release
Savor the world's first 8 international-flavored xiao long bao at Paradise Dynasty
(Philstar.com) - April 25, 2019 - 10:00am
MANILA, Philippines — Established in September 2010, Paradise Dynasty is a casual dining concept offering an affordable selection of northern and southern Chinese cuisine.
With seven restaurants in its hometown Singapore, the restaurant has now expanded overseas in Malaysia, Indonesia, Japan, Hong Kong, China, Taiwan and most recently, in the Philippines.
Drawing from his frequent travels in China, Paradise Group CEO Eldwin Chua explains that he started Paradise Dynasty after he was inspired by the array of food in the different provinces across China.
The concept has since been fully realized and has grown into the restaurant that people know and love today.
"We want to provide diners with a valuable dining experience that comprises affordable food in a mesmerizing setting located at a prime location," Chua said.
An innovative array of xiao long bao
Pushing the envelope on culinary creativity and innovation in Chinese cuisine, Paradise Dynasty is proud to present eight first-of-its-kind types of xiao long bao.
Not your typical run-of-the-mill varieties, these inventive flavors are created by Eldwin and his team of chefs after many rounds of tasting and testing.
Customers can now enjoy these eight tantalizing flavors in a specialty sampling basket:
1. Original
Enjoy these traditional xiao long bao featuring fresh pork filling in a sweet soup broth.
2. Ginseng (Green)
Relish the soothing herbal goodness of this ginseng and pork soup dumpling.
3. Foie Gras (Brown)
A touch of French luxury is married perfectly with this traditional Chinese delicacy.
4. Black Truffle
Feast on the unmistakable plush aroma and taste of black truffle in this luxurious treat.
5. Cheese (Yellow)
A novel combination that features the silkiness of cheese – a sure hit with all ages.
6. Crab Roe (Orange)
These morsels are infused with pork and delicate crab roe.
7. Garlic (Grey)
A simple twist on the traditional xiao long bao by just adding fragrant garlic.
8. Szechuan (Red)
Spice up your palate with the subtle heat from a touch of chili oil and peppercorns.
Selection of silky handmade la mian
Another highlight of Paradise Dynasty is the wide selection of la mian (hand-pulled noodles) that are freshly and expertly made in full view of diners in the open kitchen.
A truly comforting staple in Chinese cuisine, these fine and silky threads are then served with an assortment of soups, sauces and ingredients.
Highly recommended are the La Mian with Sliced Pork in Signature Pork Bone Soup, La Mian with Braised Pork Belly in Signature Pork Bone Soup, and the Piquant La Mian with Poached Marbled Beef in Spicy Szechuan Soup.
A lot of attention is lavished on the signature stock which uses ingredients like pork bone, pork ribs and whole chicken, and simmered over slow fire for 12 hours before being served.
Shanghainese dim sum and comfort food
Equally enticing are the affordable range of Shanghainese dim sum with the likes of the light and flaky radish pastry and pork dumplings with hot chili vinaigrette.
The extensive menu also showcases a selection of appetizers that range from chilled assorted eggs loaf in Yang Zhou style to the classic drunken chicken.
Perfect for sharing with friends or family are the variety of wok-fried meat, seafood, vegetable and rice dishes. Definite crowd pleasers include the Spicy Szechuan Crispy Chicken and Scrambled Egg White with Fish and Conpoy.
Do leave room for unique desserts like Chilled Glutinous Rice Roll Topped with Grated Nuts, Pan-fried Pancake with Red Bean Paste and Glutinous Rice Dumpling in Fermented Rice Wine.
Sample Paradise Dynasty on its Philippine branches located at Conrad S Maison, The Podium and SM Aura Premier.