Last night a DJ saved my life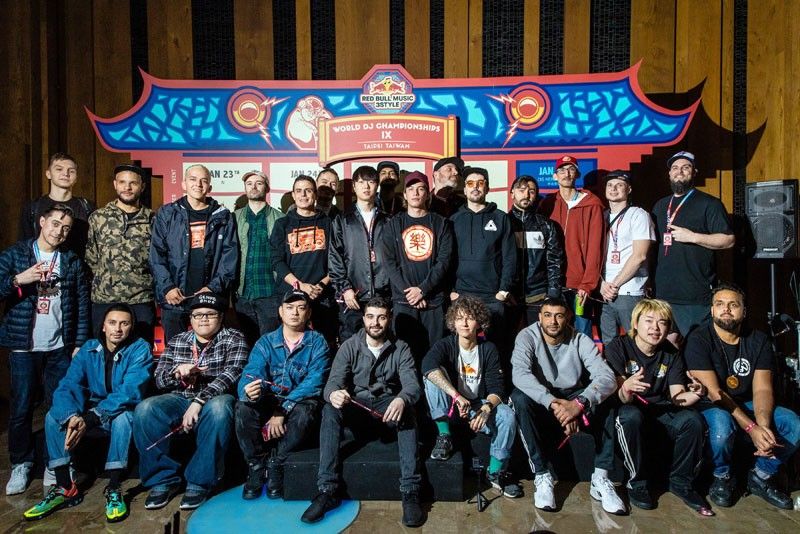 They say the magic begins when the lights go out. But here, it began once we stepped into the club — the anxious energy getting from the line and onto the dance floor, all the characters you'll meet, see and hear, inching your way till you find your best spot with the best view of the star of the show: the DJ.
Taipei, Taiwan is known for a lot of things, from gustatory treats, historical feats and beyond, but this time all things zeroed in on music — the Red Bull 3Style World Finals just happened here — and for a whole week or so, the world's best and most talented music meisters and masters met and matched in this yummy city for the Red Bull Music 3Style Finals.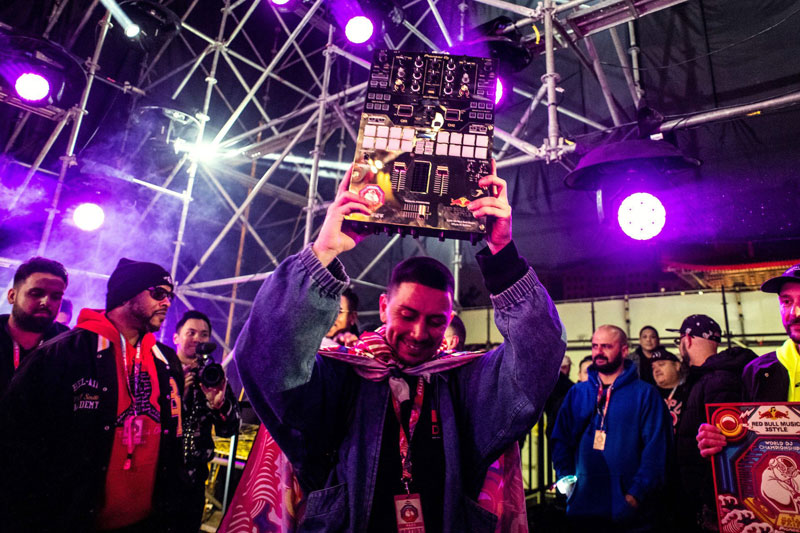 Hands up: World champion DJ Espinosa of the US made my ears and my feet move in harmony that only he could produce. Bravo and well deserved!
The Red Bull Music 3Style is a global platform that has been advancing and celebrating the culture of DJing since 2010. The competition rules are simple: each DJ gets 15 minutes to #PlayWithMusic and must showcase at least three different music genres, while also proving their ability to get a party jumping and impress a panel of legendary judges.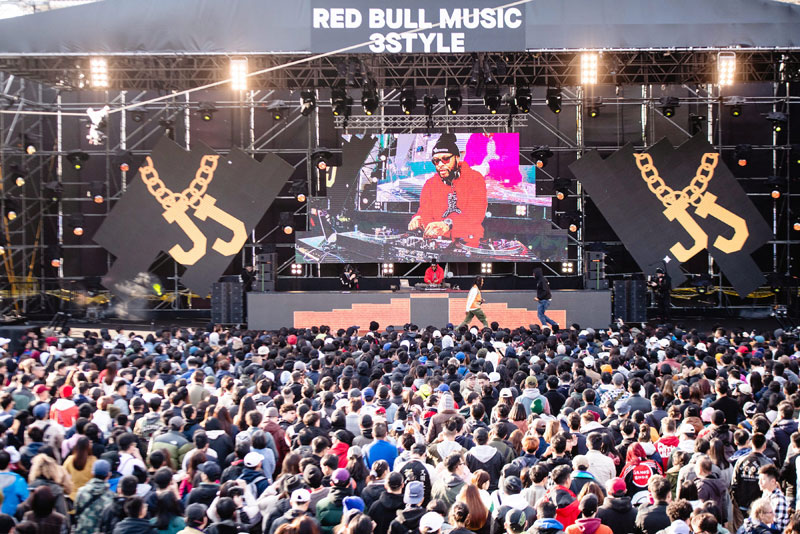 Historic venue: Sandwiched between the Chiang Kai Shek Memorial and the KAWs sculpture, the Red Bull 3Style Finals was one for the music books.
Team Philippines arrived in time to witness part of the week-long activities. From music talks to qualifiers to non-stop parties, we made sure to take part in the Red Bull action. This was, after all, the Miss Universe of DJ competitions and Taipei was our personal Vegas. Eat, sleep, rave, repeat — with and emphasis on "eat, rave and repeat" in our personal playlists as we experienced the best beat blasters from around the globe.
Music hoppin'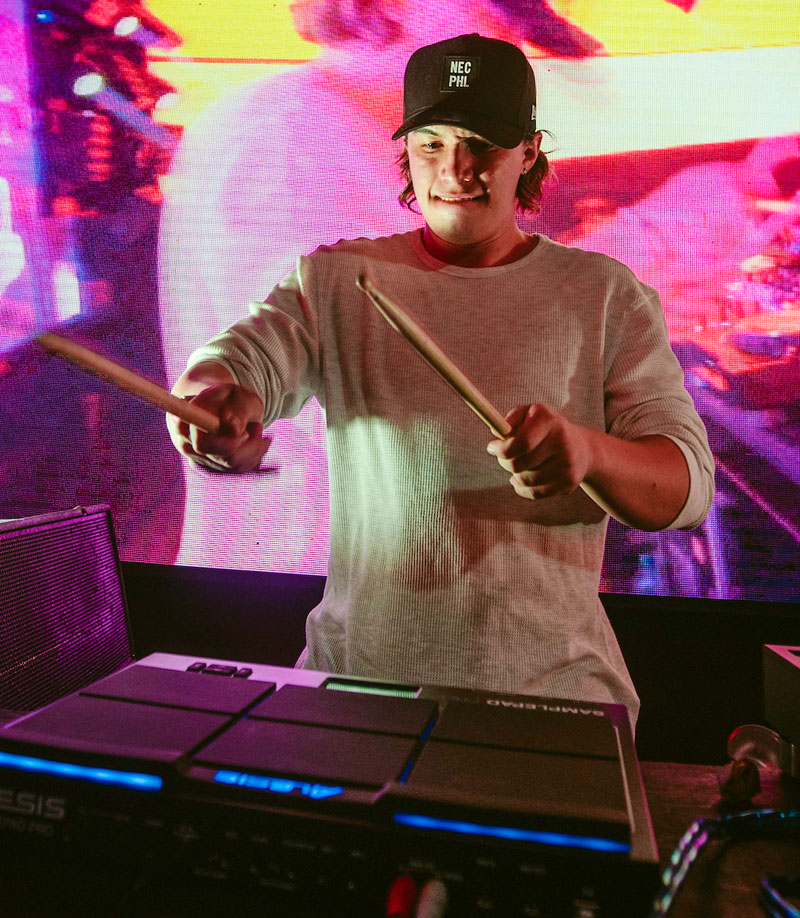 Drumming it up: Representing the Philippines, Mark Thompson even acknowledged his mother in his mother-of-a-set. Very Filipino!
We went from the hotel bar to a club in Taipei's most happening nightlife strip to an underground spot in the outskirts of the city to a roofdeck with our ears and bodies ready to groove to these DJs, and they didn't disappoint. Each brought in a different flavor and transported us to a new place.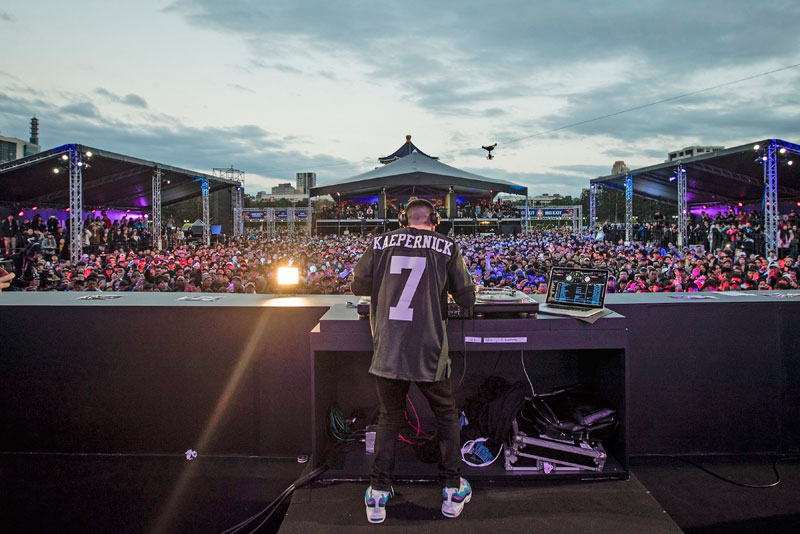 The Champ: Seven-star DJ Espinosa won the top spot at the Red Bull 3Style World Finals
Of course, we had our bets on Philippine rep Mark Thompson, whose live 3Style set started with him boyishly thanking his mom right before he jumped into his performance, a mishmash of top hits, R&B tunes and Mark's personal anthems. He even played the drums while spinning. Talk about a master multi-tasker!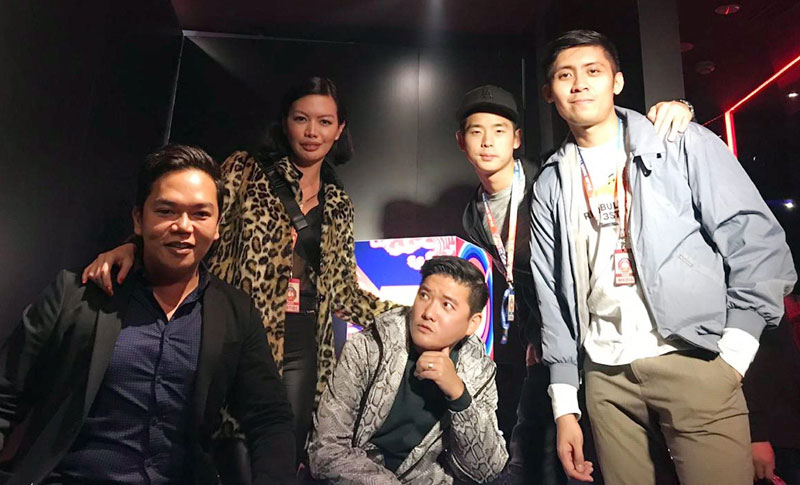 The Team Philippines cheering squad was proudly represented by Elmer Lapena, Charmaine Palermo, Tim Yap, Henry Liu and Barry Villoria
That night, the contender from the US, DJ Espinosa, got the top spot with his schizophrenic set that ran from classics to the Batman theme to current and forgotten hits. I was at the bar far, far away from the front part sipping my Red Bull soda and he made me move and gave the audience an eargasm from start to finish!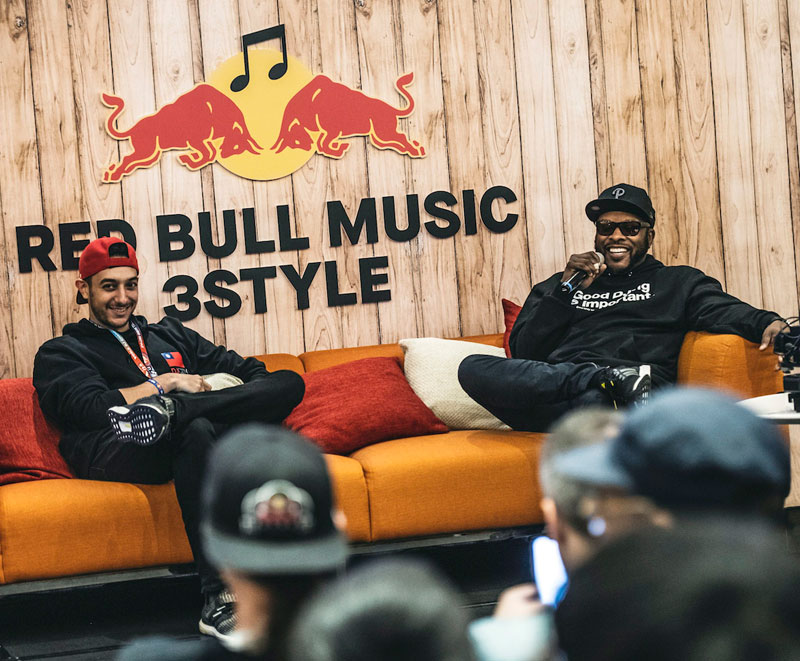 DJ Jazzy Jeff gave a workshop during the Red Bull 3Style World Final in Taipei, Taiwan.
Fast-forward to the finals within a gigantic set-up staged in between national landmark and cultural epicenter Chiang Kai Shek Memorial and the largest KAWS installation this side of the world. This was where DJ Espinosa was also crowned 2019 Red Bull Music 3Style champion.
Above and beyond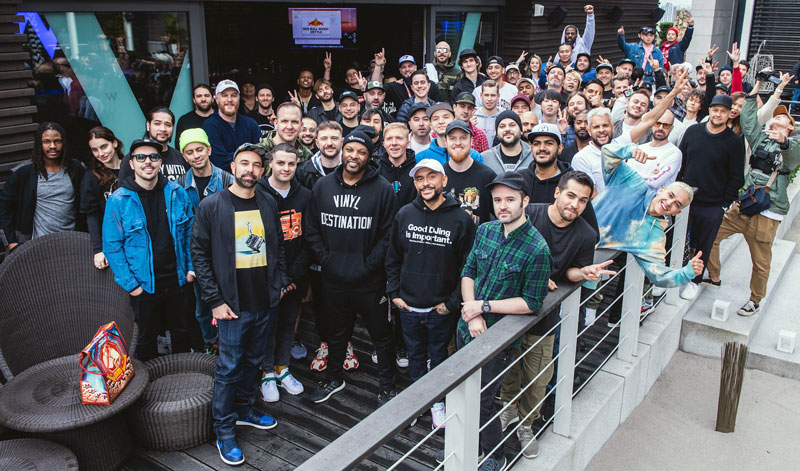 This photo shows the world's top DJs, music producers, lovers of different genres and Red Bull peeps all together in Taipei, Taiwan. How many can you identify?
The US DJ's turntable skills were really above and beyond and he deserved the Red Bull Music 3Style IX victory, hands down. DJ J. Espinosa not only won over the judges, but the crowd as well with his groundbreaking beats, unique track choice and unbeatable skill. Guest judge Jazzy Jeff said, "J is going to make a great addition to our team of champions."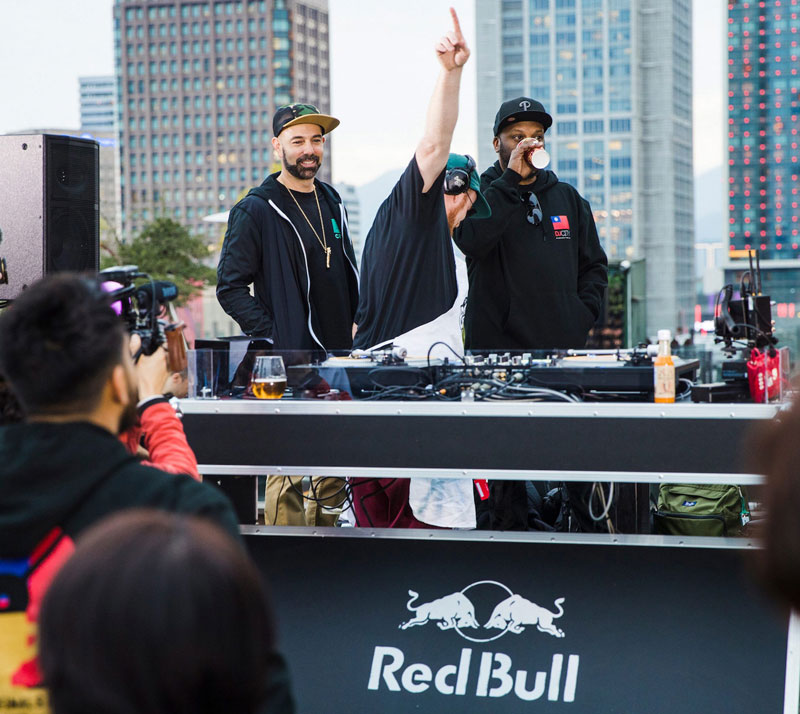 A series of week-long parties where the DJs showed off their skills was done all over Taipei, culminating at Bastid's BBQ at a rooftop overlooking Taipei 101
Just like some of our other esteemed title-holders in other fields, DJ Espinosa is a veteran Red Bull Music 3Style competitor, having won the US national finals in both 2015 and 2018. He beat DJ Fummy of Japan and Canada's DJ Trapment into second and third places.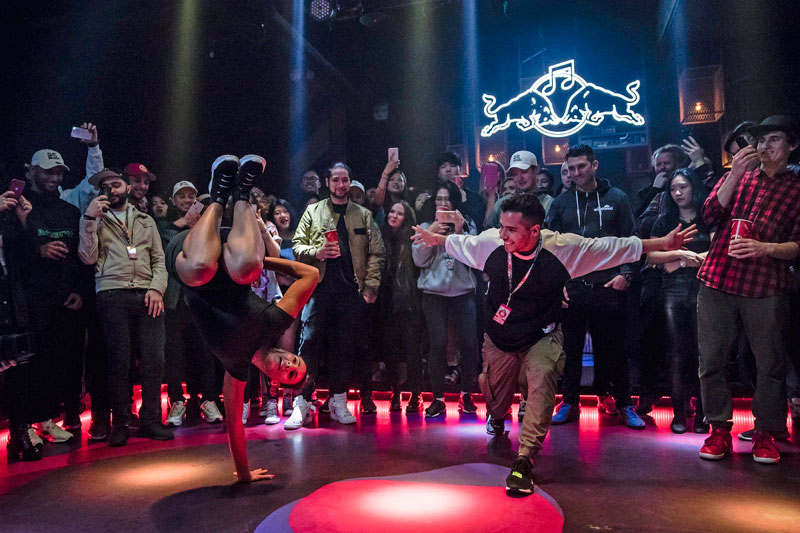 We witnessed this dance-off at the third elimination of the Red Bull 3Style finals.
Speaking after the win, J. Espinosa said: "I learned a lot from my mistakes in 2015, so this year I went back to the drawing board and worked hard to improve my set. It was an amazing experience performing in Taipei and being able to play music that represented my hometown, the Bay Area."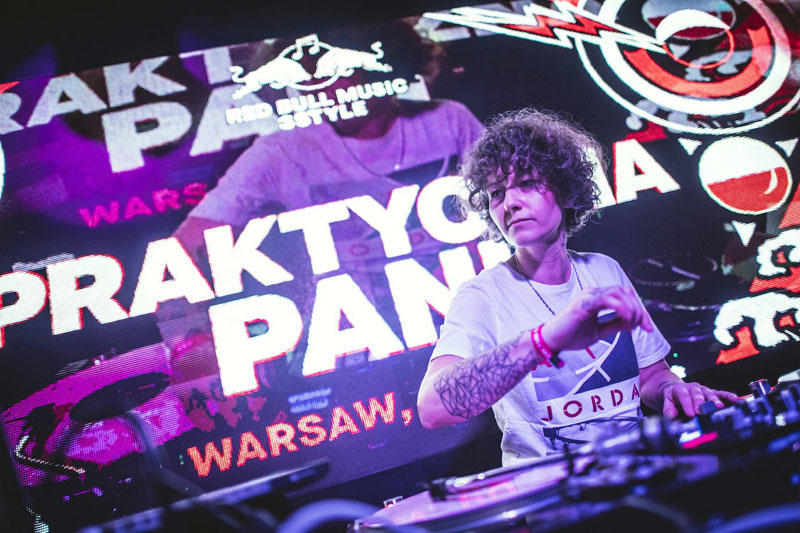 Praktyczna Pani from Poland was the only female finalist. She competed on the second elimination night but lost to DJ Fummy of Japan.
Aside from Jazzy Jeff, other judges at this year's world finals were turntable veterans Skratch Bastid, DJ Craze, Nina Las Vegas and DJ Nu-Mark. Special guests included Grandtheft and previous winners Shintaro, DJ Byte and Four Color Zack.
Next year, the competition moves to Russia. Will we finally have a Filipino taking home this coveted crown?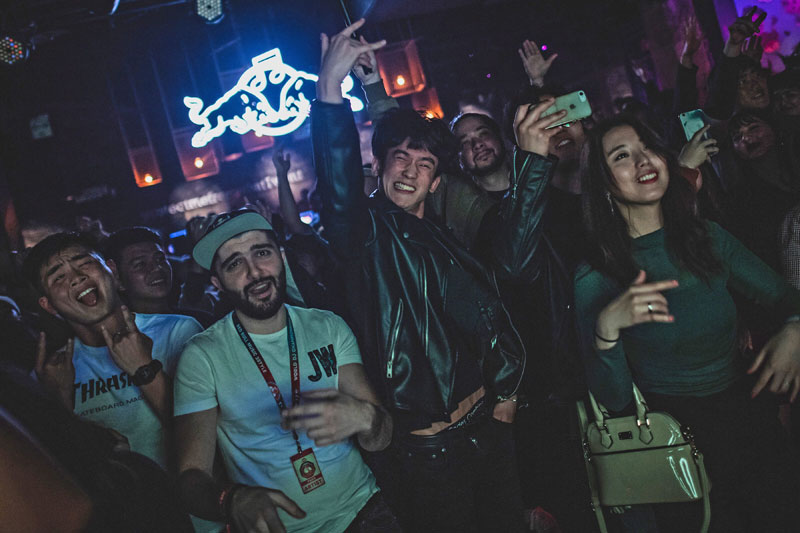 Now a cult event with people all over the world coming over to join the action, next year the finals will be held in Russia.
* * *
Follow the author @officialtimyap on IG and twitter and @iamtimyap on FB.