How Kuya J went from hole-in-the-wall to a fave hub for families
February 21, 2019 | 12:00am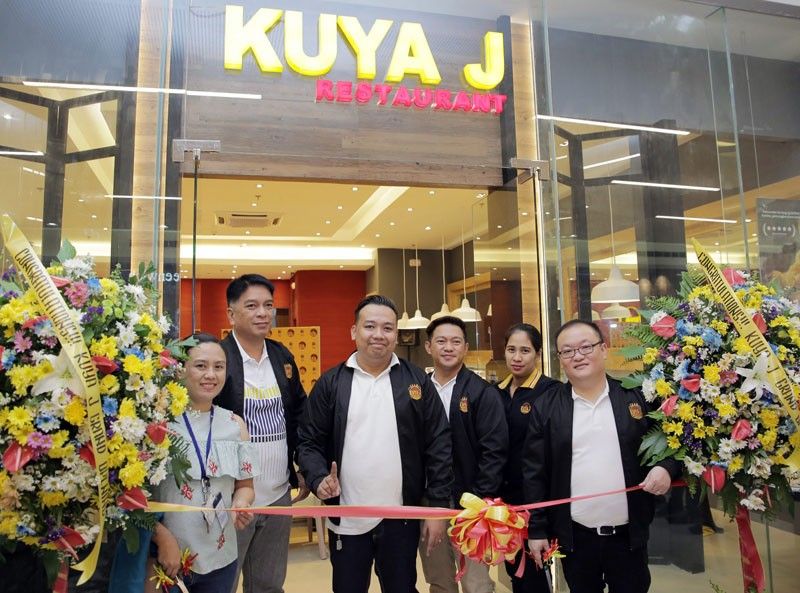 URDANETA CITY, Pangasinan — The formula for success is no secret. It's gladly practiced in every single Filipino home.
From a hole-in-the-wall in Cebu, the Kuya J restaurant has become a favorite hub for family and group bonding that spells good Filipino cuisine. Kuya J opened its 107th branch at SM City Urdaneta Central here on Feb. 16.
"When you have guests at home, you do everything to serve the best, and we do that every time," said Richard Joseph Li, chief operating officer.
From its obscure beginnings in an old house on Orchid St., Cebu City in 2000, Kuya J Restaurant has risen in the dining business community over the years.
The Kuya J Restaurant in SM City Urdaneta Central is the first branch that opened this year. A chain of other branches is set for inauguration within 2019.
Li, the bubbly chief operator, told The STAR that as a new brand, Kuya J opened in 2012 in Escario St, Cebu, and it went up and up from then on.
From its huge success in Metro Manila and Cebu, Li is happy to share the news that diners in the northern part of Luzon, particularly those in Urdaneta, can now enjoy Kuya J's signature dishes without having to travel far.
He added that this is part of their thrust to continuously bring the unique Kuya J dining experience and warm customer service to Filipinos in different parts of the country. The new store can seat up to 124 customers.
"After three years, we expanded in Manila and right now, this is actually our 107th and this is the first store we opened in 2019," Li said.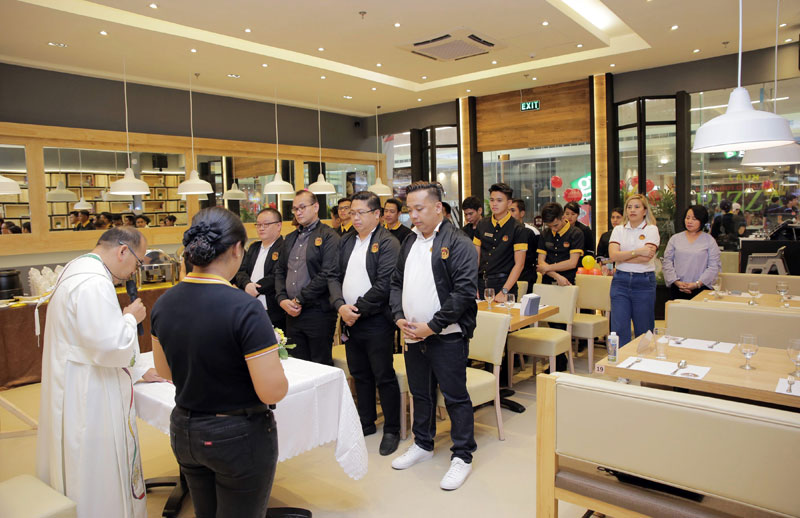 The blessing of Kuya J at SM City, Urdaneta.
Patrons in Pangasinan can now get a taste of Kuya J's unique renditions of Filipino home-cooked dishes such as the bestselling crispy pata, creamy grilled scallops, kaldereta, kare-kare, the Pinoy's favorite dessert, halo-halo espesyal, and a lot more.
"We believe that the taste of our own interpretation of classic dishes makes us unique in a way but at the same time, we introduce new products from time to time," Li said. "It's really bringing the joy of the food that we serve. What we believe is, our food, when you taste it the first time, it's like 'Whoo! Ang sarap talaga niya," Li said with a grin.
He added, "So we want to share that with our customers and for people to really enjoy and appreciate the food that we prepare."
Li said Kuya J maintains competitive pricing of its food as they "want it to be affordable so that everybody can really enjoy."
He likened Kuya J dining experience to having visitors at home where the best dishes are served. " When you host at home, you always serve the best; we try to do that every single time."
Li said the philosophy of the company is that constant improvement is a reality. "We are often told that the only thing that is constant is change," he said.
As Kuya J's popularity soars and its patronage grows, it has started to offer franchises. "We also waited until we hit the 100th-store mark before we offered a franchise," Li said.
Kuya J's branches are located mostly in malls: "It's really where we can serve the most. That's where people converge, and for us, our thrust is where people meet up."
Truth is, the branch in SM City Urdaneta Central is their 50th inside an SM mall across the country. But he said there are others that are located outside malls.
This year, many more new branches and a lot of exciting product offerings are in store for their customers.
Another big boost to the company is their brand ambassador, Jericho Rosales, one of the most popular showbiz personalities in the Philippines.
"For us, Jericho is part of our family ad he has helped us a lot in getting to the world out there," Li said. "Jericho is our bidang endorser.''