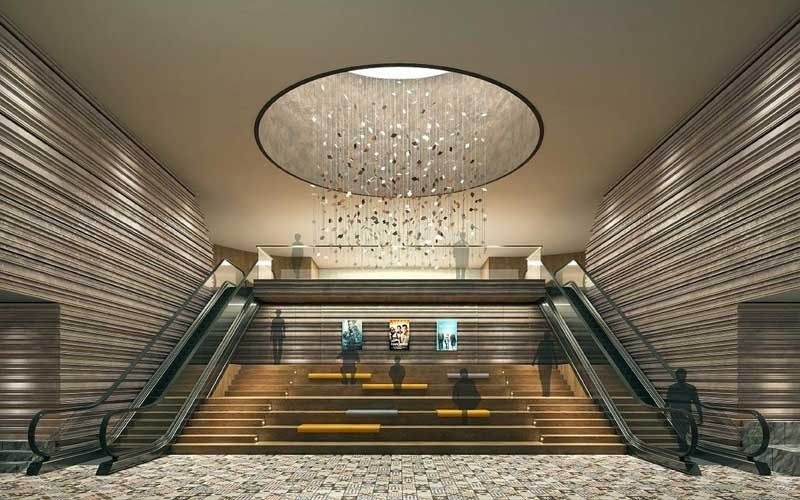 Elevated cinema experience: The lobby of Shangri-La Plaza's newly refurbished Red Carpet cinemas looks more like a five-star hotel than a theater lobby.
Shang's 'Red Carpet' rolls out VIP movie viewing
My husband Scott and I are huge movie buffs, so we try not to miss any invitations to screenings or premieres. When Shangri-La Plaza announced it was reopening its cinemas as a "Red Carpet" concept last December, this was exciting news, as Shang has always been one of our go-to malls for shopping, dining, and movie viewing.
Scott has seen many foreign film festivals there featuring movies from Asia, Europe and even Latin America, and says that 90 percent of the time, festival tickets are free for those who come early enough to snag a seat. Because of this, Shang has distinguished itself as quite the cultural hotspot for cinephiles.
They also premiere big Hollywood blockbusters like Aquaman, and that was the first film to show off the state-of-the-art features of Shang's newly refurbished Premiere cinema. Since Scott had to work late at the office, I brought my daughter Isobel, and together we enjoyed pre-screening drinks and snacks at a grazing table and bar set up outside the cinemas for guests.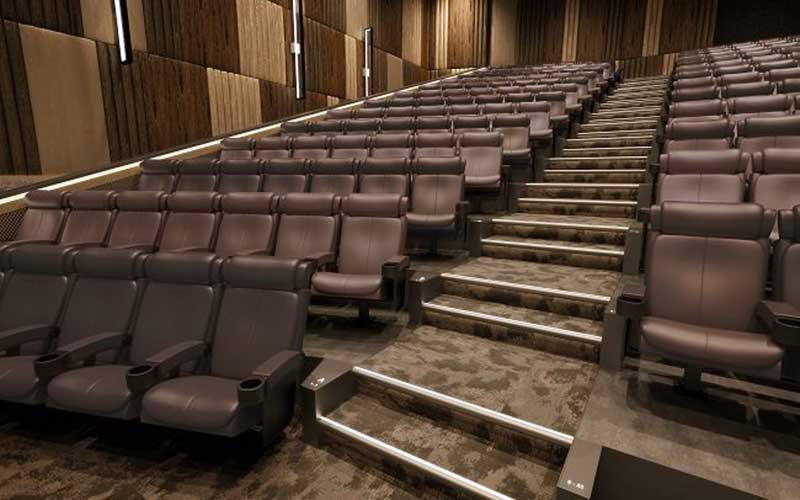 Luxe comfort: Stadium seating with reclining leatherette chairs lets you relax, spread out and enjoy the movie.
The "Red Carpet" concept includes not only five theaters with upgraded technology, digital projection equipment, and stadium-type seating, but also a café and venue space for movie buffs like us.
"Red Carpet is a lifestyle concept that aims to enhance the signature Shang experience," explained Shangri-La Plaza EVP and general manager Lala Fojas. "Our new interior design, upgraded facilities and expanded services address what our mall guests want in terms of film screenings, food and events."
As you're going up the escalator to the cinemas, the crimson signage alone is arresting, as is the wood-paneled lobby. The interior of the Premiere cinema looks like a posh den or club except expanded tenfold, with its 70 leatherette reclining chairs that encourage total surrender — not necessarily to your movie buddy but to the film, to your popcorn and the cinematic experience in general.
A word about the popcorn: for me, watching a movie is incomplete without those buttery kernels, and Shang's new Red Carpet Cinebar offers everyone's favorite flavored popcorns and movie snacks.
Newly fitted with an adjoining bar and lounge, the Premiere cinema is now suitable for exclusive parties, events, and other VIP affairs, so for private screenings, conferences or conventions, the Red Carpet can also arrange catering from any of the mall's restaurants as part of its services.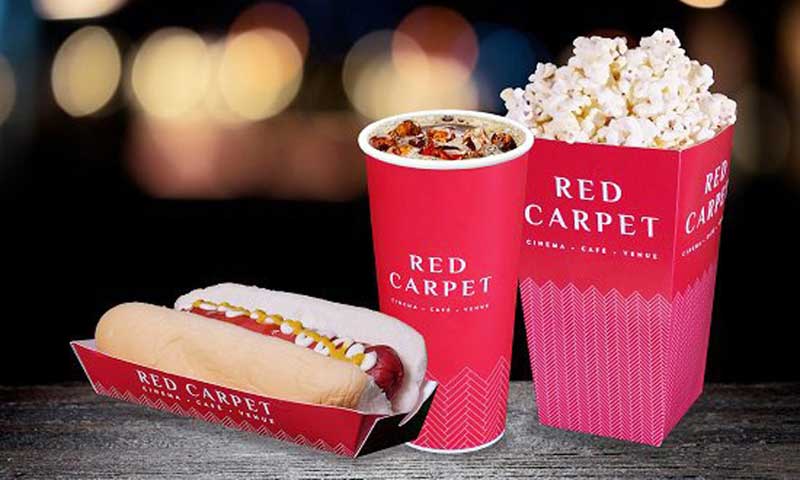 Film fare: The Red Carpet Cinebar offers a variety of snack packages, including the crowd favorite, popcorn.
You can also buy tickets online through the website www.redcarpetattheshang.com, and E-See Club memberships have also been upgraded. Perks include being able to purchase tickets online using a credit card or through the E-See Club Load Wallet on the Red Carpet website. By earning rewards points for every ticket purchased, you can redeem movie passes, get free parking coupons and even Cinebar treats with the E-See Club.
"Whether you're shopping or dining at the Shang, the VIP treatment is always something that we'd like for you to experience," Fojas says. "So, it only seemed right to deliver the same quality with our re-equipped cinemas."
Isobel and I felt like a couple of celebs as we leaned back with our popcorn, put our feet up and enjoyed the watery pleasures of Atlantis.
* * *
For inquiries, call 370-2597/98 or visit www.facebook.com/shangrilaplazaofficial. Follow the Shang on Instagram @shangrilaplazaofficial.
Follow me on Instagram @theresejamoragarceau.