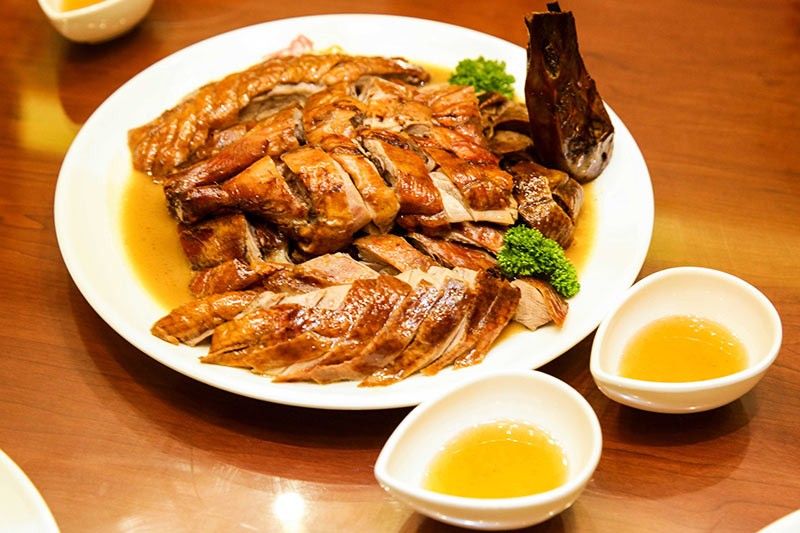 Internationally acclaimed and Michelin-starred restaurant Kam's Roast is known for its signature Roast Duck.
Release
Fab feasts: Fun celebrations made more special at SM
Good food is an essential part, not only of the Yuletide season but for any celebration. Sharing a delicious meal during joyful occasions bring friends and family closer together at the table, fostering a joyful exchange of stories and laughter.
Delectable choices at #EatMega
To experience first-hand what good holiday food is all about, a small group of bloggers, food enthusiasts and members of the media trooped to SM Megamall for a food crawl — a planned expedition to sample a variety of food and beverage options. Kicking off the gastronomic tour, the group proceeded to DC Superheroes Café, Botejyu, Kam's Roast, Genki Sushi and Le Petit Soufflé.
1. DC Superheroes Café 4F, Mega Fashion Hall (02) 477-5673
Food and fandom mingle at DC Superheroes Café, a unique foodie haven with a menu inspired by favorite DC superheroes and villains. The 12-hour Glazed Pork Belly, inspired by villain Bane, is a smoked spiced pork belly that shimmers in pineapple glaze and mashed potatoes.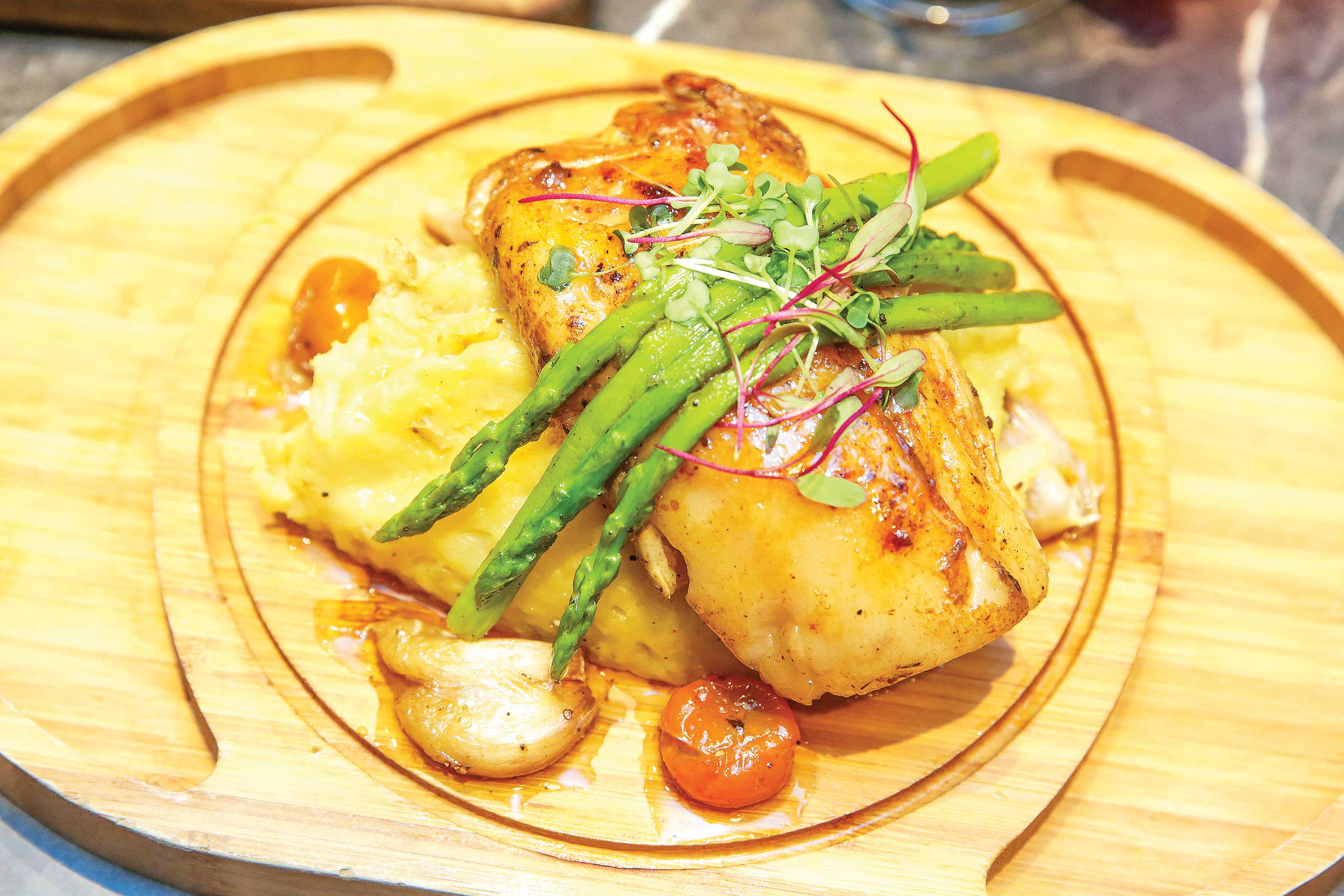 2. Botejyu 3F, Mega Atrium (02) 634-4946 / 0917-622-4357
Osakan street food at Botejyu is all the rage these days, like the All Star Takoyaki which combines the best-selling takoyaki flavors into a filling serving that delivers a genuine taste of Japanese flavor. Foodies can also find them at GF, North Wing Entertainment Mall, SM Mall of Asia.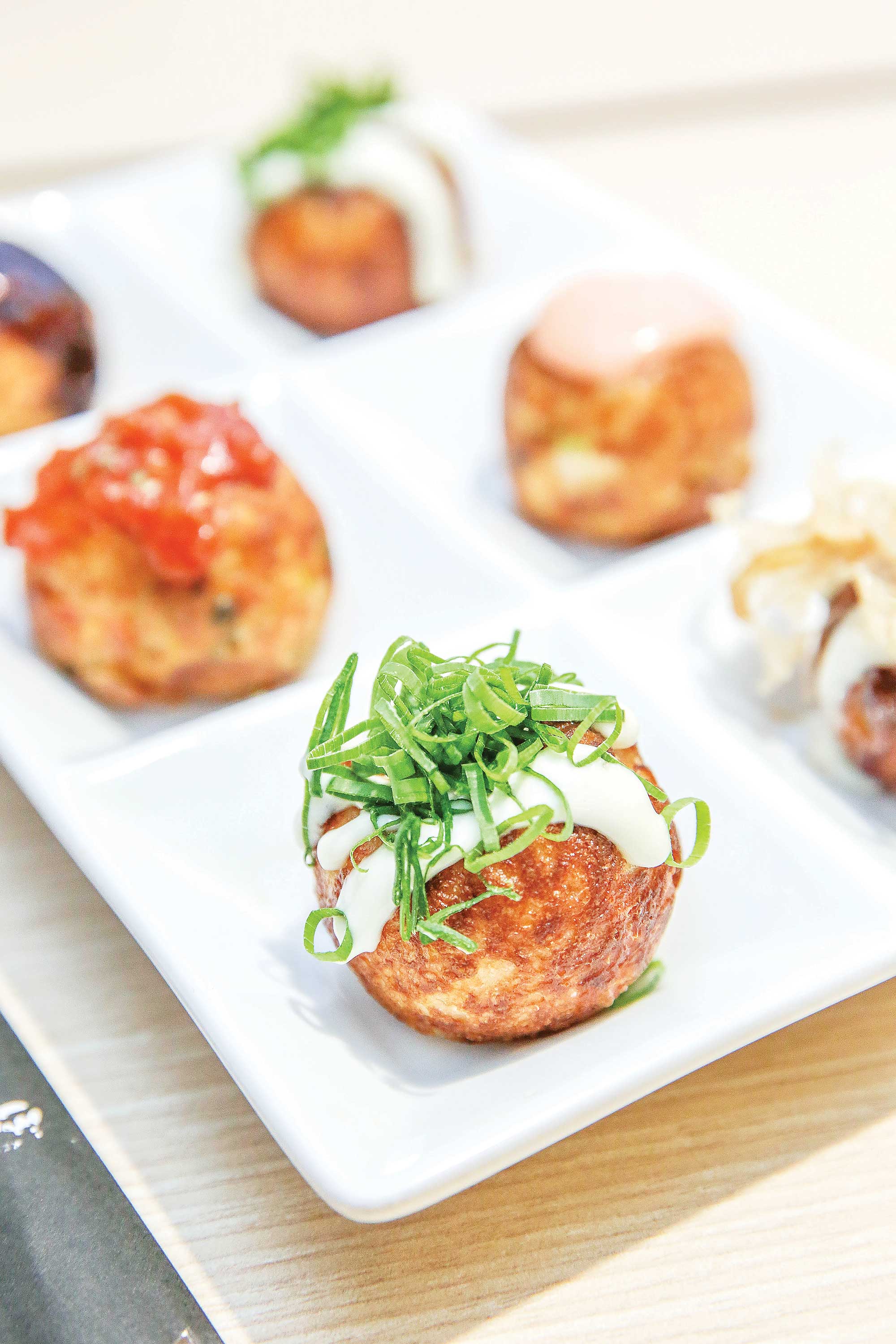 3. Kam's Roast 3F, Mega Fashion Hall 0999-507-4890 / (02) 940-5987
Internationally acclaimed and Michelin-starred restaurant Kam's Roast specializes in roasted succulent meats, all grilled to perfection. The juicy skin and succulent meat of the signature Roast Duck — when dipped in special plum sauce — is a bonafide crowd-drawer while the Toro Char Siu, a sweet and savory fatty roasted pork belly, is the known best seller. Both stay true to the taste of Hong Kong-style cuisine.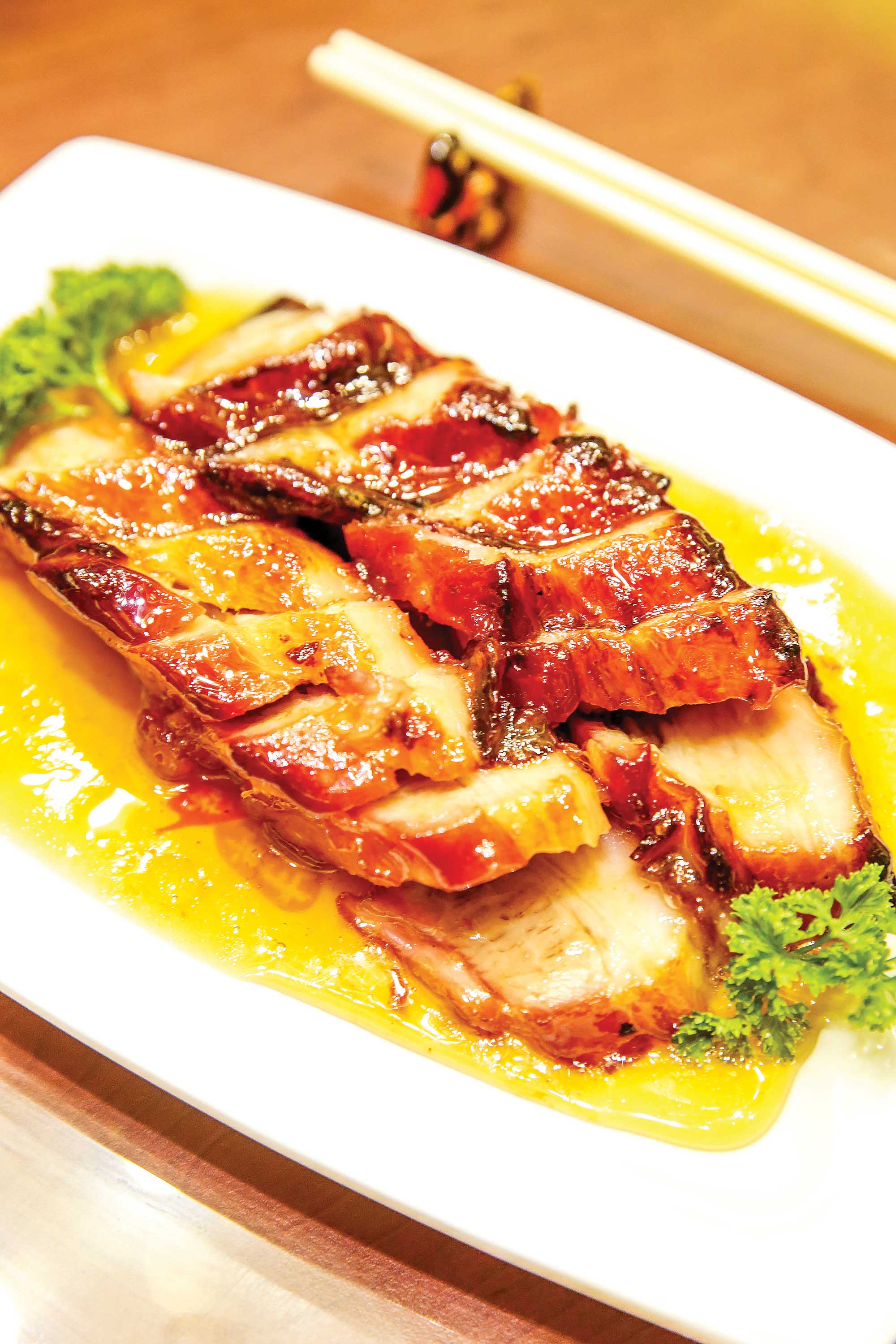 4. Genki Sushi 2F, Mega Atrium (02) 624-0175
Innovative Japanese sushi chain Genki Sushi brings authentic and fresh flavors with an automated dining experience. Order the signature Genki Roll via the touchscreen display and watch fresh sushi arrive at the table, on board the Shinkansen bullet toy trains. There also branches at LG, SM Aura Premier and UGF, Main Building, SM North EDSA.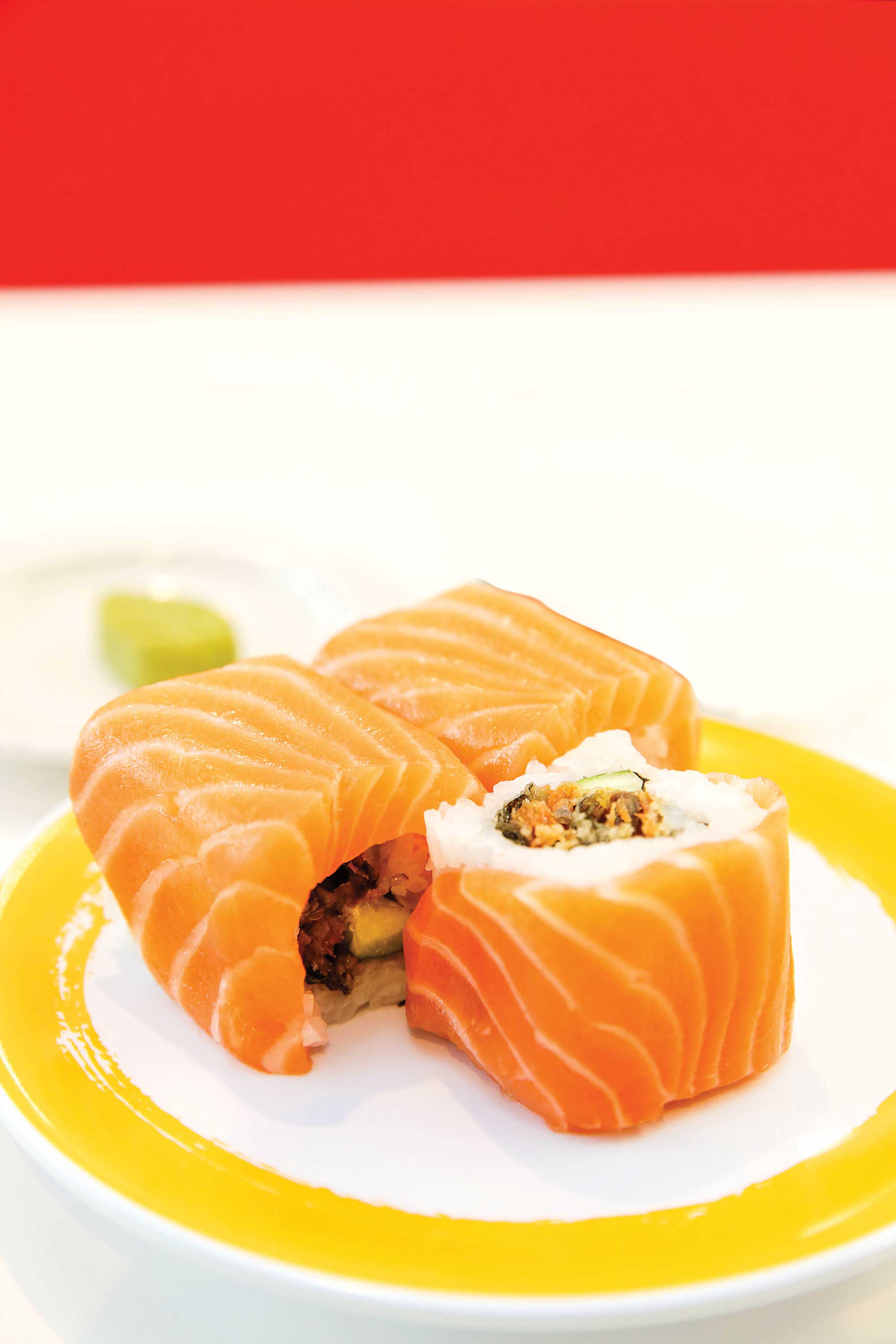 5. Le Petit Souffle 3F, Mega Fashion Hall (02) 944-6541
A fusion of flavors from East and West, Le Petit Souffle serves traditional comfort food with a modern French-Japanese twist, like the Carbonara Souffle, a soulful reinvention of creamy and cheesy pasta crowned with cloud-like eggs with oozing golden yolks.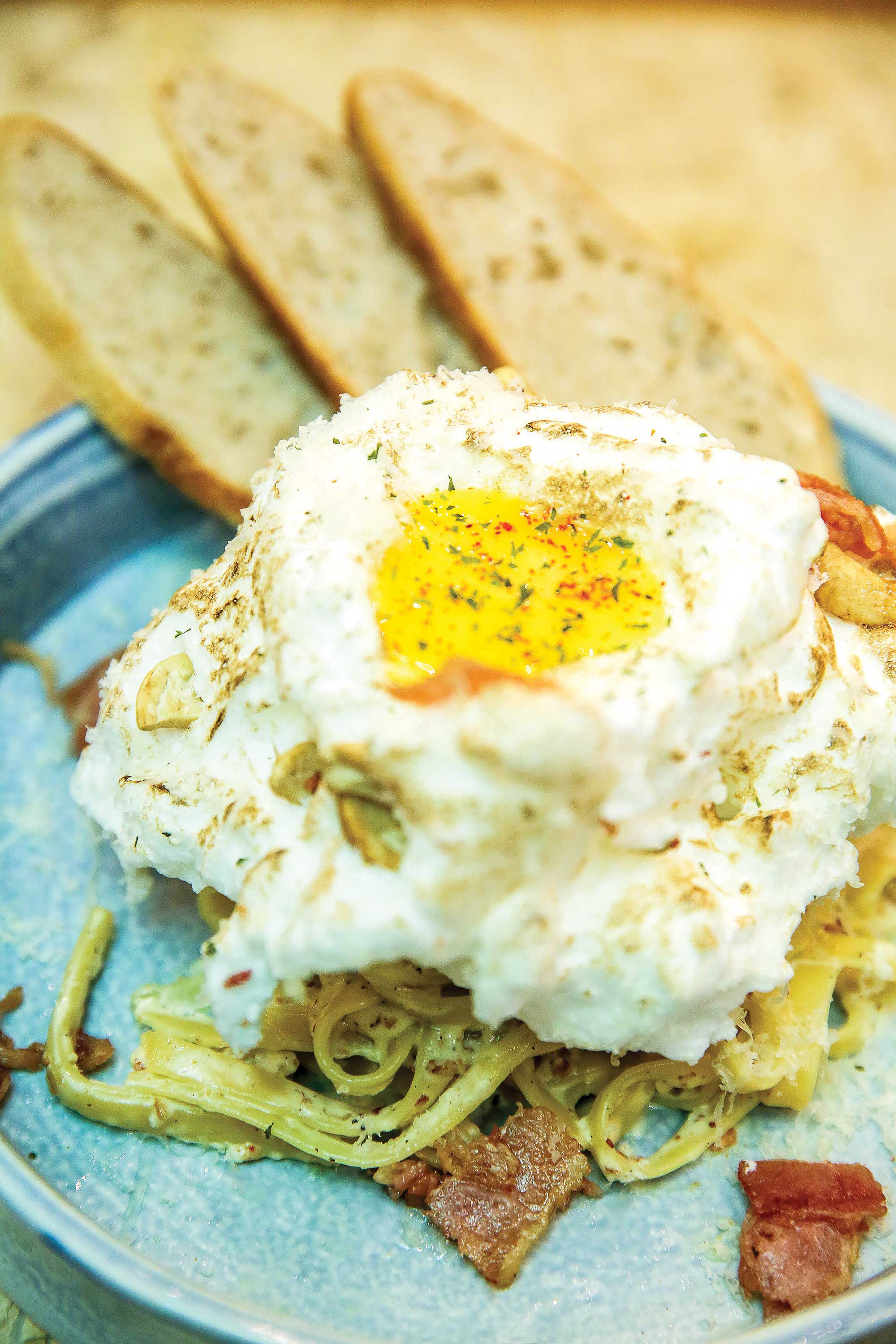 Rediscovering a #TasteofAura
Gearing up for another Yuletide foodie adventure, this group then huddled for a quick trip to SM Aura, making sure to try out the best dishes on that side of the Metro. First stop was at Prego Trattoria, followed by La Mere Poulard, Nanyang, Tamarind, Rackshack, NhaEm before finally concluding at Aperitif. At day's end, one clear realization emerged: delicious food is best enjoyed when people we love join us at the table.
6. Prego Trattoria 5F, SM Aura Premier (02) 946-2723 / 0917-844-3645
Prego Trattoria's signature Black Angus Tenderloin in Porcini Mushroom Sauce is a delectable rendition of the succulent and juicy Angus tenderloin steak that is best paired with a sweet and creamy, melt-in-your-mouth chocolate creation — the Tartufo Cake.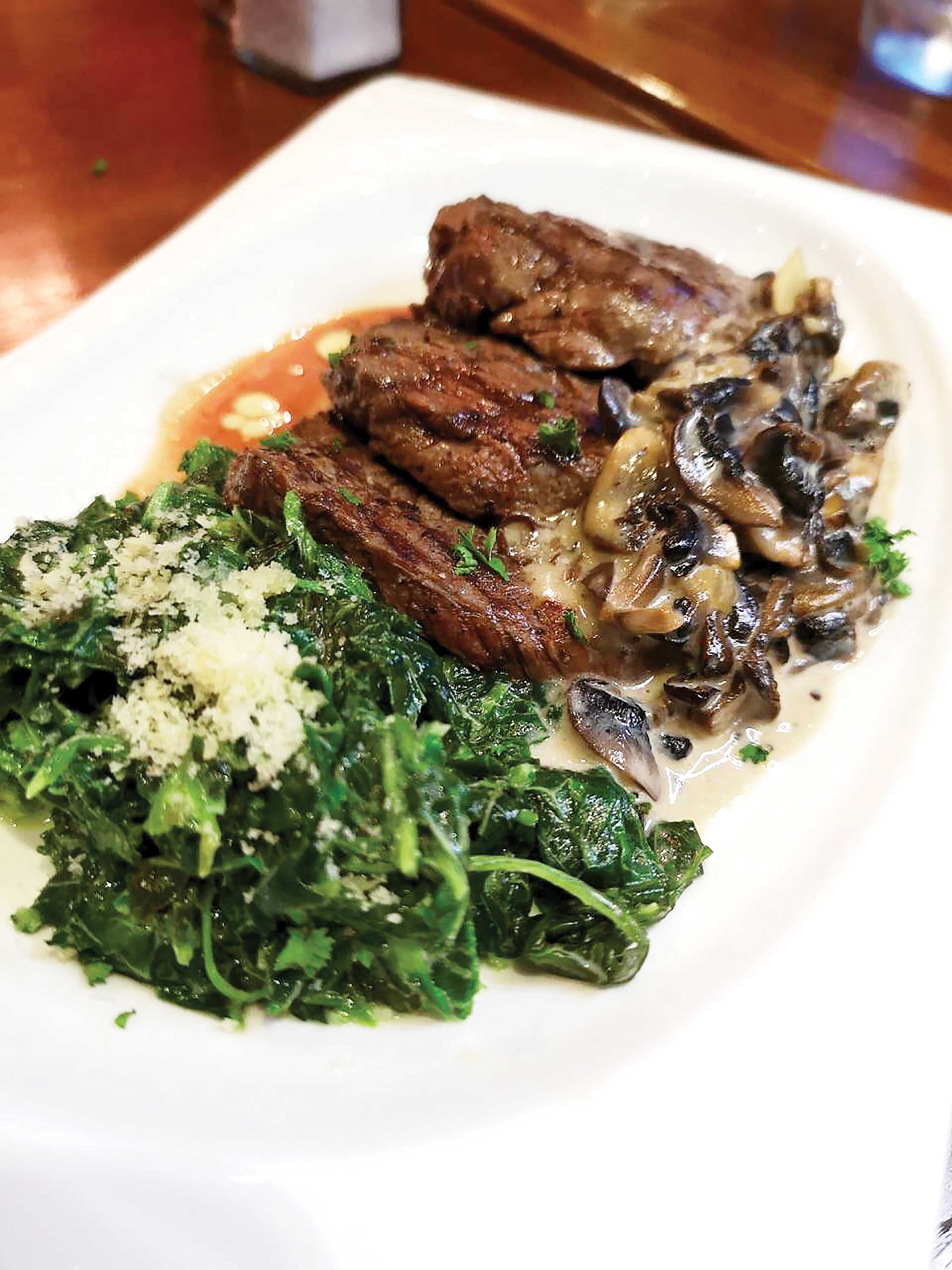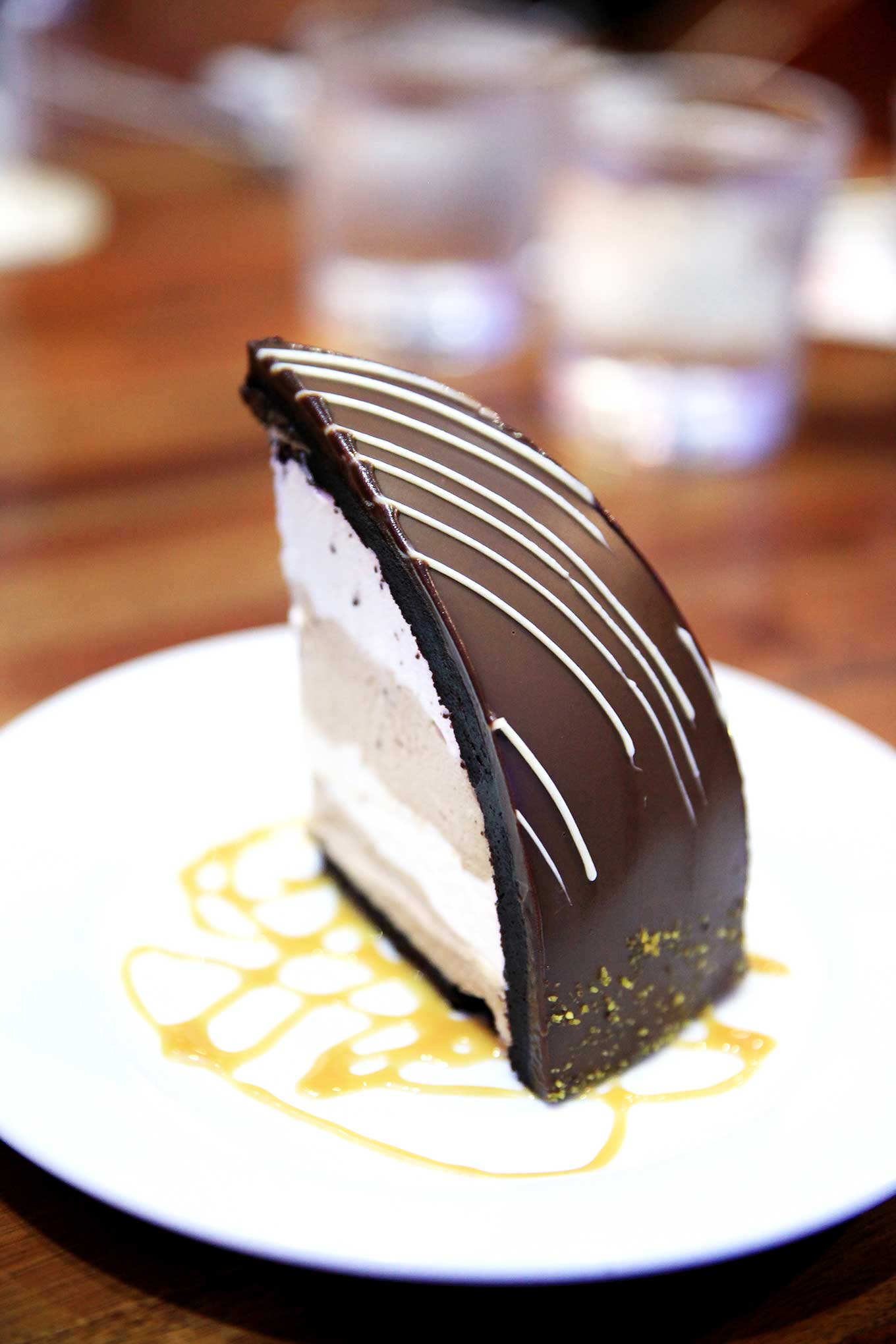 7. La Mere Poulard GF, SM Aura Premier 02-838 1238
The familiar, comforting and homey atmosphere at La Mere Poulard cradles charming French flavors. The Foie Gras Omelette is a surprising delight; the fluffiest, largest and creamiest omelet this side of the Metro.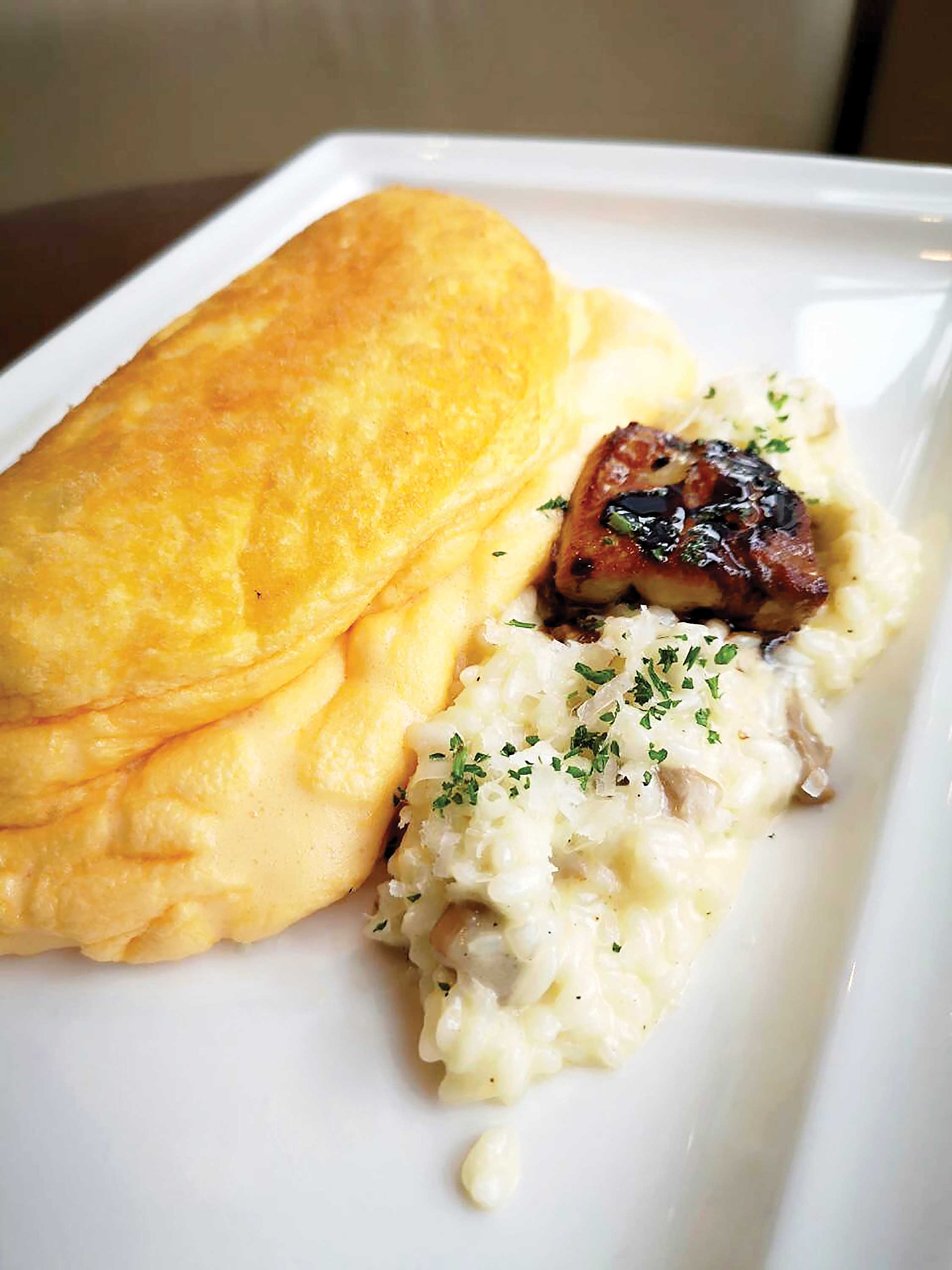 8. Nanyang LGF, SM Aura Premier (02) 824-0630
Home of scrumptious Singaporean fare, Nanyang serves the spicy Laksa noodle soup: thick, creamy and spicy curry coconut milk loaded with select seafood and rice noodles. On the heavier side, the Hainanese Chicken Rice meal is composed of flavorful Hainanese Chicken with hot, steamed rice, soup and steamed bok choy side dish. Nanyang has another branch at GF, SM City Pampanga and at GF, SM City Legazpi.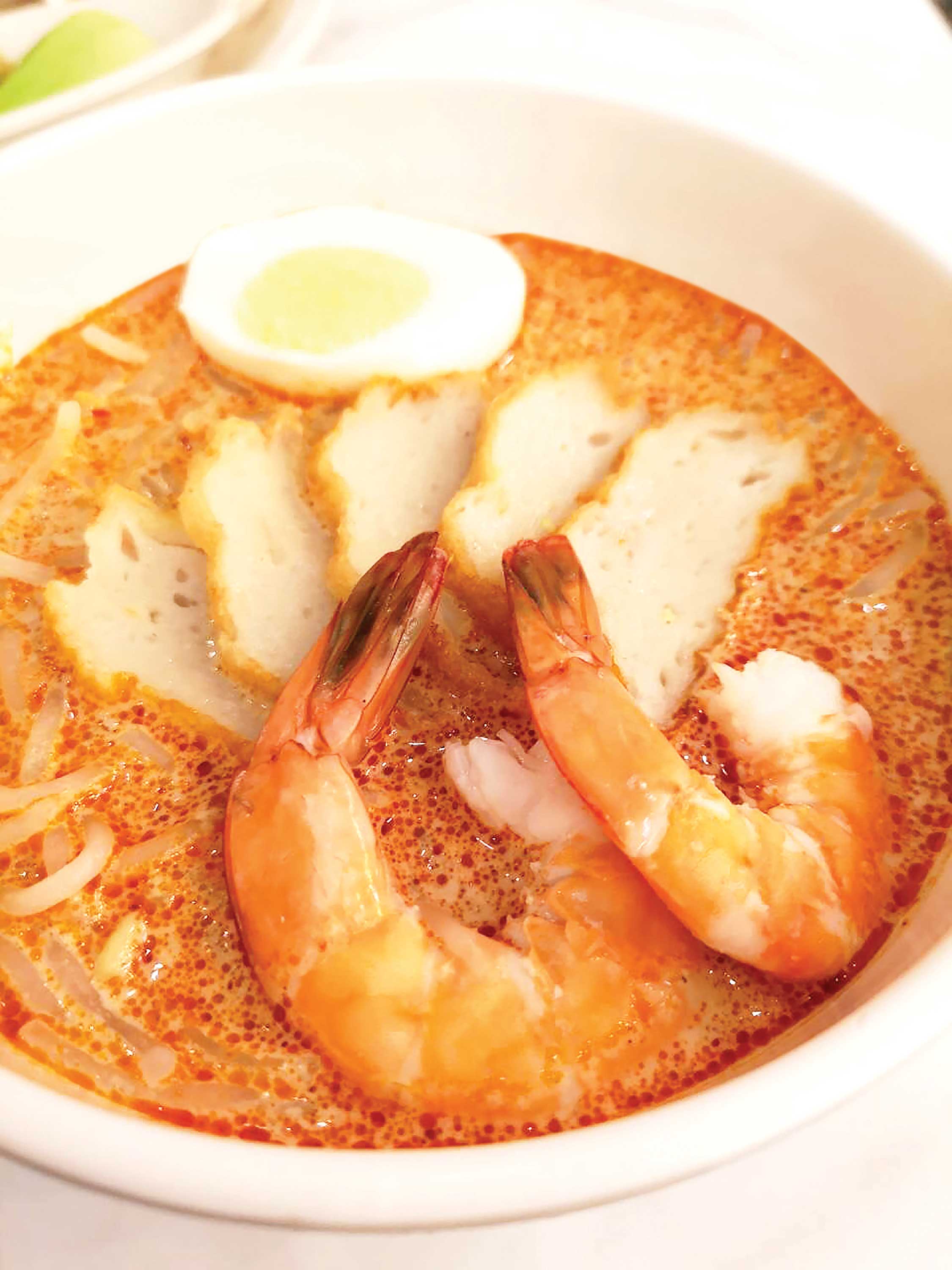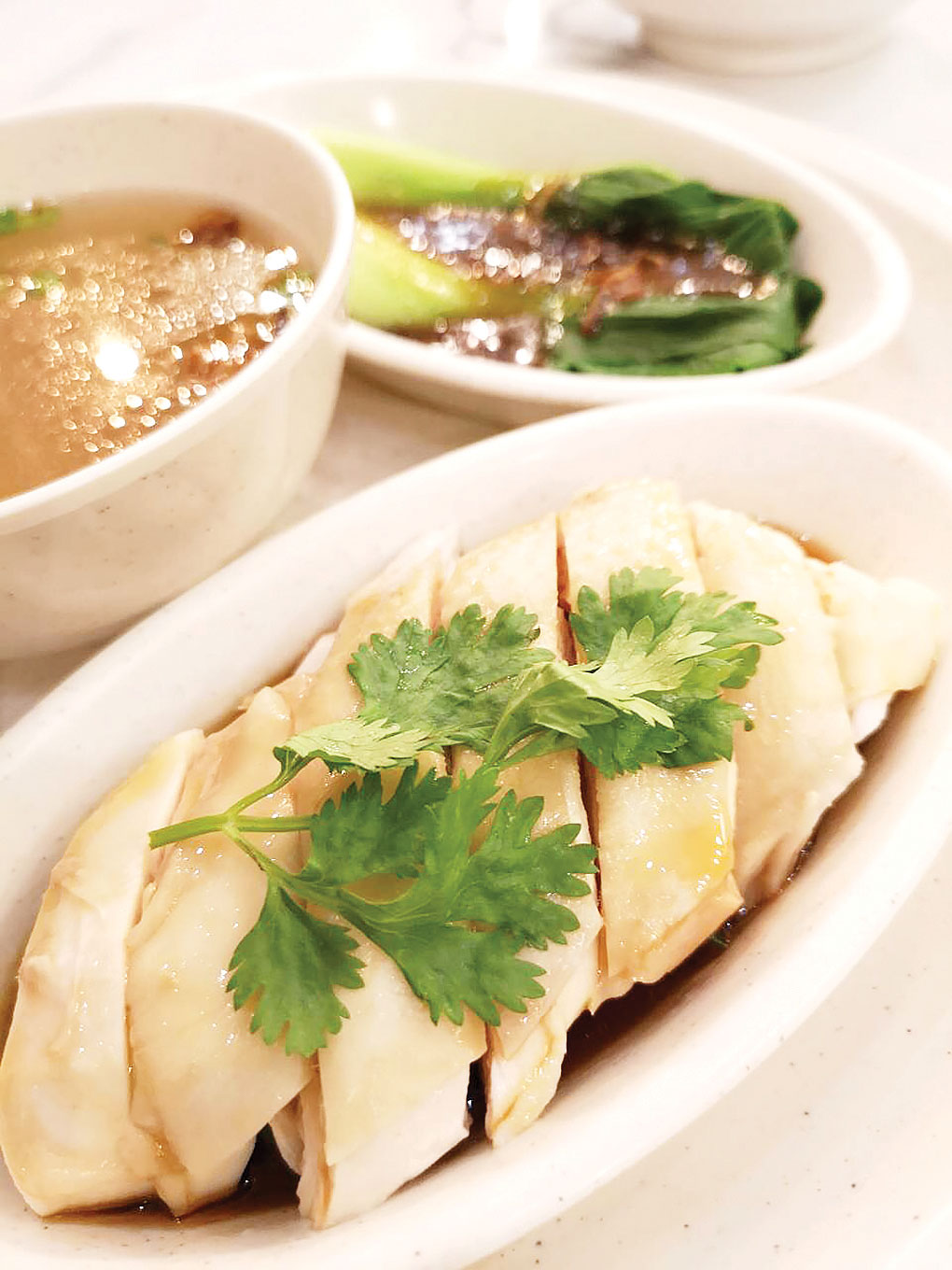 9. Rackshack 5F, SM Aura Premier (02) 541-4766
A gastropub with a feel for the familiar, Rackshack's more relaxed and casual approach to barbecue is the stuff of food legend. The crunchy skin and tender white meat of their Crack Fried Chicken remains a childhood comfort food, while the tender Pork Ribs are quite soft and juicy, the meat literally falls away from the bone.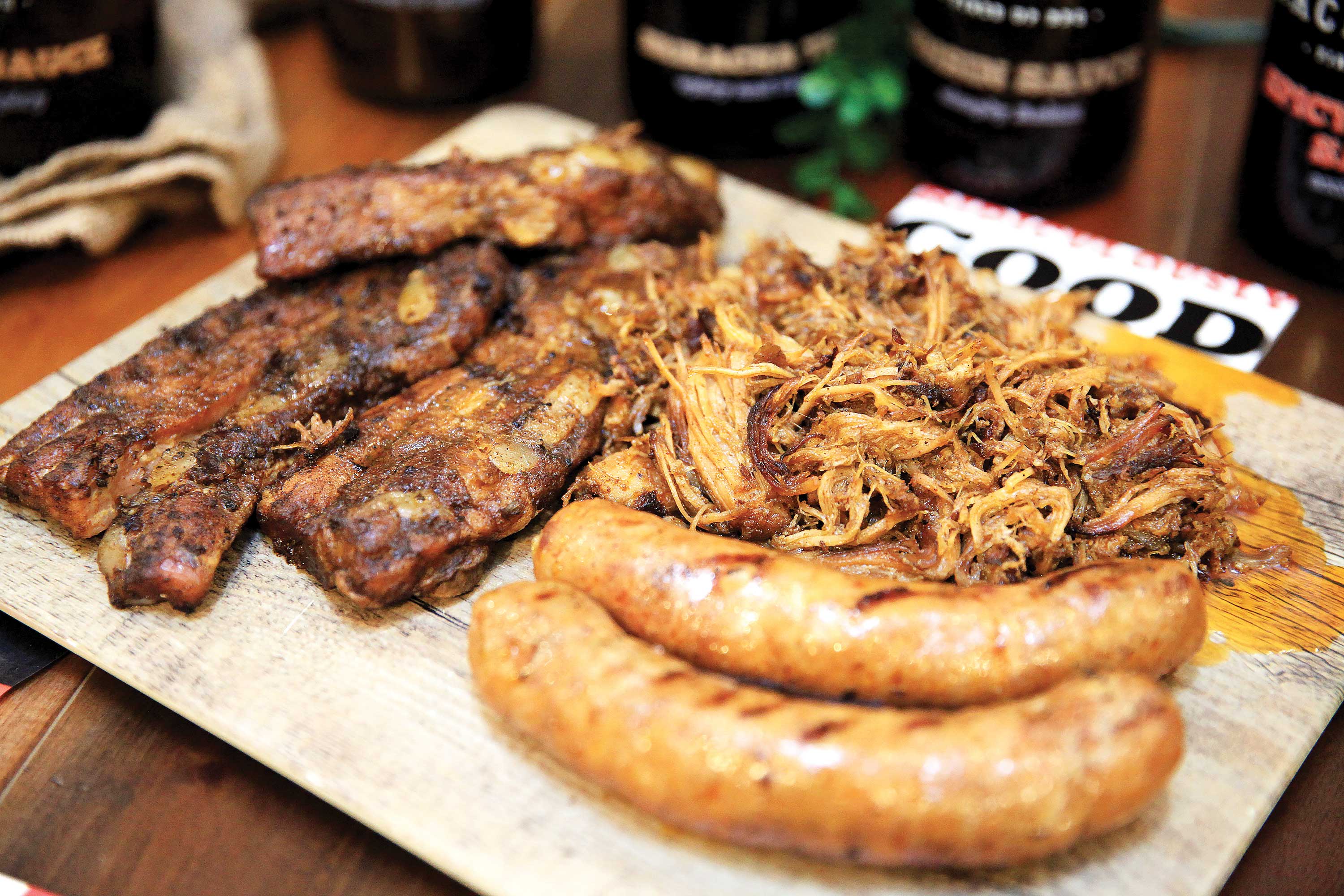 10. Tamarind 5F, SM Aura Premier (02) 772-6228
Thai cuisine staples make its way into the scene with Tamarind's all-time favorites. Crunchy and irresistible, the Crispy Pork Knuckles Curry (KaengDhengKha Moo) reinvents the favorite crispy pork. Another branch is located at GF, SM North EDSA The Block.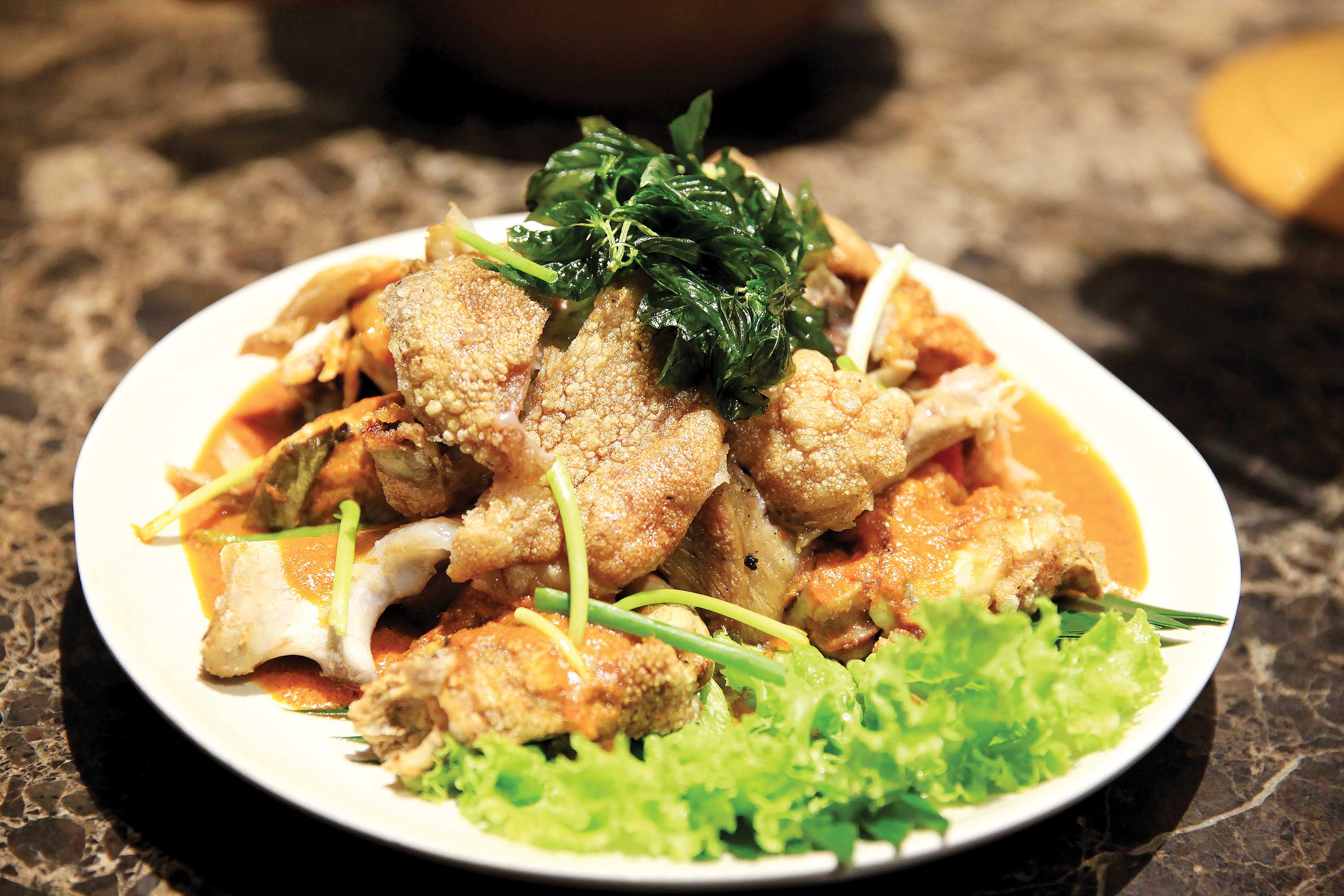 11. NhaEm 5F, SM Aura Premier +632 541 5436
Capturing a harmonious balance of all five tastes, NhaEm captivates the taste buds with authentic Vietnamese flavors; like the Spicy Beef Noodle (Bun Bo Hue), a fiery beef broth with meatballs, pork knuckles and shrimp paste. Find them also at 5F, The Podium.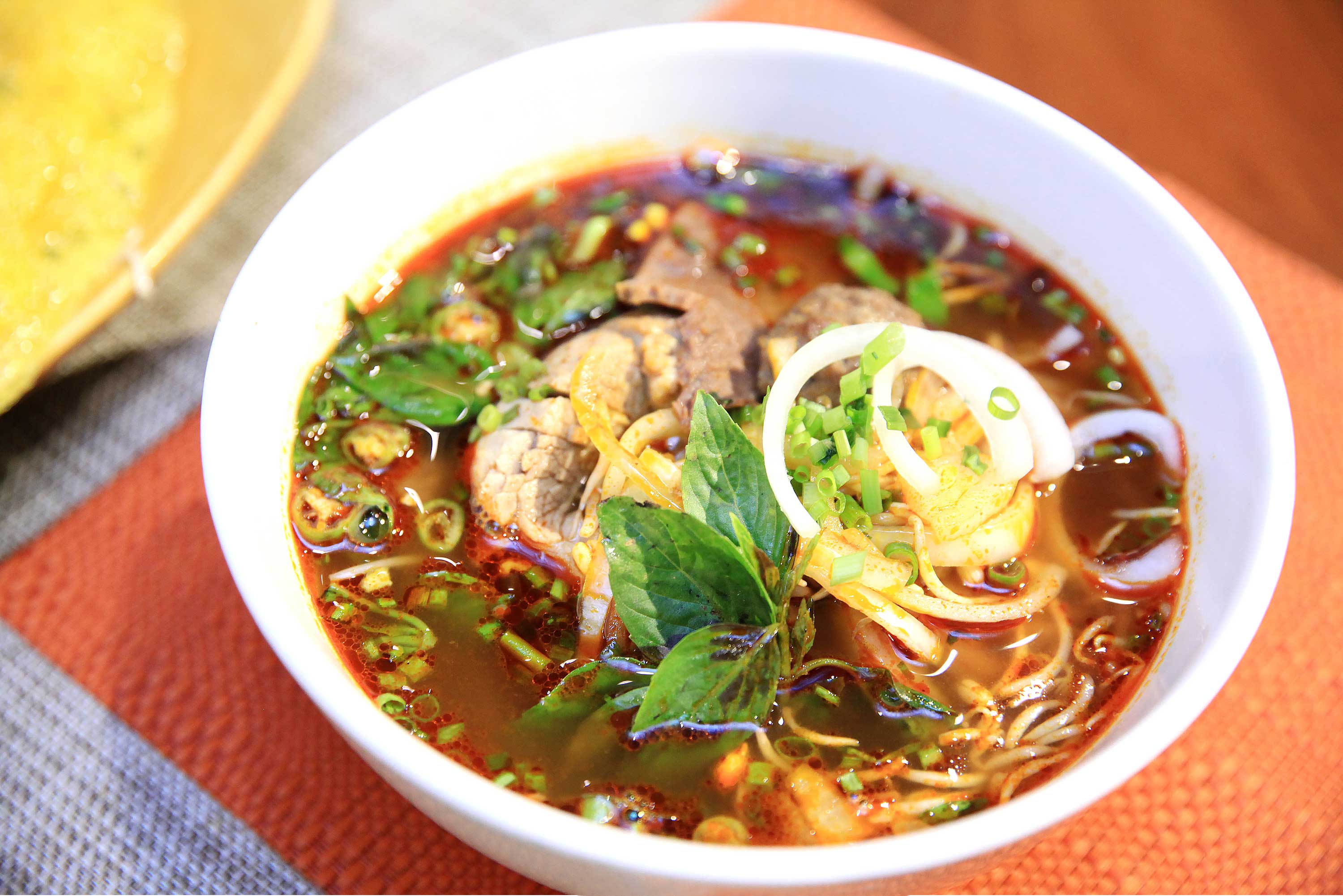 12. Aperitif 4F, SM Aura Premier (02) 759 0264
For those with impeccable taste, watching Aperitif's masters create refined art from choice ingredients is already pleasure on its own. Relish the goodness of the Sweet Graze Cone, an inverted tower made from pieces of choco-dipped fruits, choco shards and sugar bead sprinkles; while the Savory Graze Cone consists of choice cold cuts, cheese and bread topped with pickles, nuts, apricots, and fresh grapes.