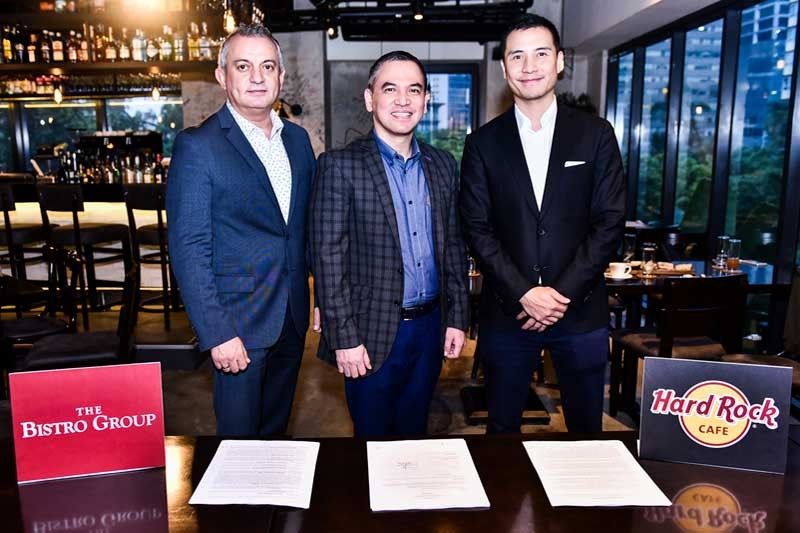 From left, Hard Rock vice president for Franchise Operations & Development Anibal Fernandez, Bistro Group president and COO Jean-Paul Manuud, Hard Rock area vice president for Asia Pacific Franchise Development & Operations Steve Yang
Hard Rock Cafe makes its Manila comeback — this time with Justin Bieber & Lady Gaga
They say music is a total sensory experience — we don't just connect to a good song because it makes us feel beyond what we just hear. Such is the power of music — live music, especially — that everyone understands, regardless of genre.
This has been the spirit that's kept an institution like Hard Rock Cafe going, a shared love for such an experience. In fact, the 48-year-old brand is finally back in the Philippines, partnering with The Bistro Group as its exclusive franchisee in the country. This December 2018, Hard Rock Cafe is set to open at S Maison in Pasay City.
The new Hard Rock Cafe will span 653 square meters and offer 223 seats. Of course, the iconic Hard Rock Cafe branding will still be present: music memorabilia, live music, and American comfort food. But according to Steve Yang, Hard Rock's area vice president, Asia-Pacific Franchise Development & Operations, the Hard Rock brand has evolved into a "new, young, hipper version of what it was," while maintaining its rock-'n'-roll roots.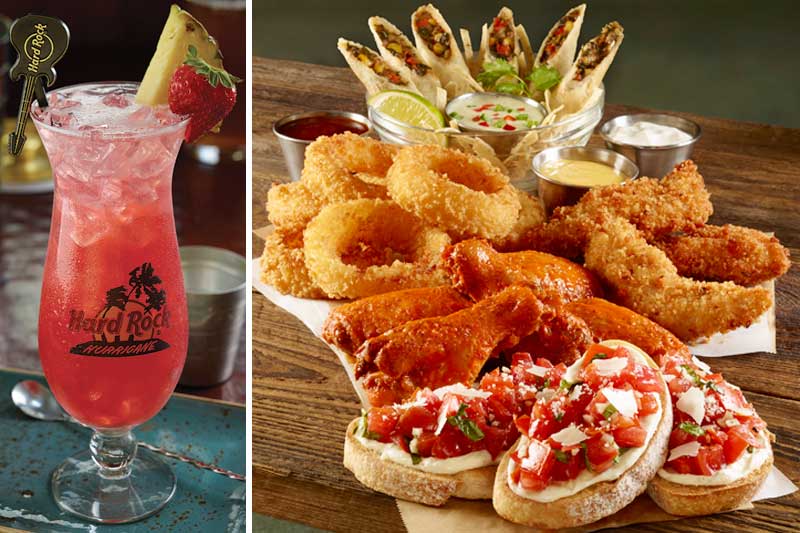 (Left) Drink up: The Fruit A Palooza is a refreshing drink, perfect all-year round. (Right) Party size: Hard Rock Cafe's Jumbo Combo is perfect for big groups.
Yang explains that their research revealed that millennials and younger people loved the original Hard Rock Cafe imagery: it evoked a sense of nostalgia. They ended up blending the old with the new, maintaining some of their older brand standards while incorporating new imagery.
"So we still have the old Fender guitar design, 'cause people think that's kind of cool," says Yang. "But in terms of memorabilia on the wall, instead of just Elvis Presley, we also have Justin Bieber. We also have Lady Gaga."
This is true in Hard Rock Cafe's many branches around the world, and the new Manila branch will be no exception. Aside from featuring memorabilia and live music from foreign artists in different genres, local Filipino music will also be part of the experience.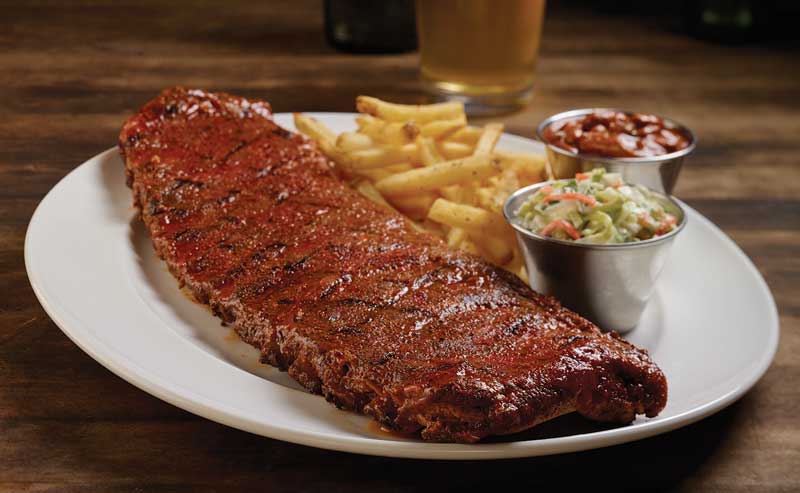 BBQ party: The Hickory Smoked Ribs are good enough for two.
"This is a platform for a lot of local artists," Yang acknowledges, and shares that Hard Rock Cafe will definitely be featuring local music.
Localizing the Hard Rock experience goes beyond just music. When comes to food, The Bistro Group will incorporate Filipino dishes into the menu, apart from Hard Rock's well-known casual American dining fare. "People wanted consistency before," Yang says. "They want their burgers to taste the same wherever they were in the world. But now, it's very different. There's a localization aspect happening. If you go to Singapore, they have laksa on the menu or Hainanese chicken rice. In the Philippines, there's going to be some localization. They're going to be creating some local favorites as well."
As the brand sets up shop in the Philippines, the Hard Rock and Bistro Group teams are already looking ahead. Manila will be the first leg, but other big cities in the Philippines will eventually get Hard Rock Cafes of their own. Music, after all, is a shared experience. And everyone wants to be part of it.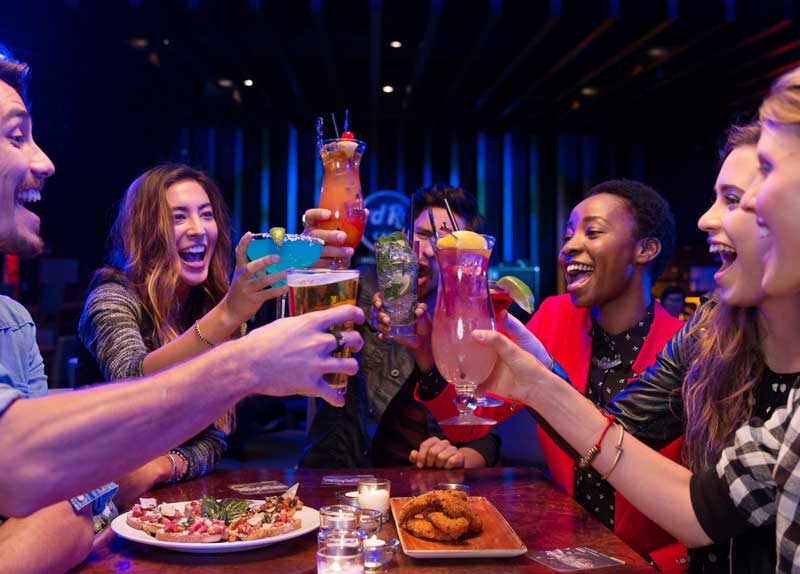 Concert buddies: The new Hard Rock Cafe in Manila will feature music and memorabilia from different genres, like pop and EDM.
* * *
The new Hard Rock Cafe will open at S Maison in Pasay City on Dec. 30.