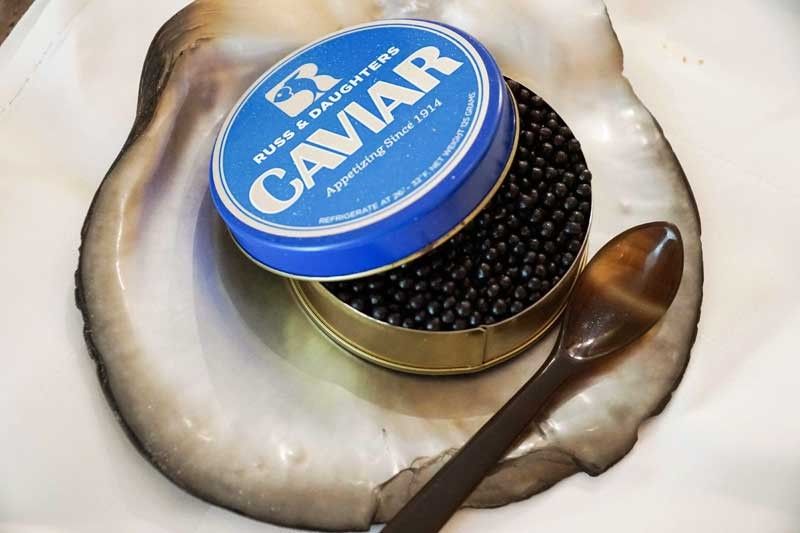 "Caviar is one of my favorite ingredients to work with," says Asia Best Chef 2016 Margarita Fores. Her version of choco caviar.
Skin Caviar inspires a lunch by Gaita Fores
Last year, La Prairie started expressing its brand DNA through art, collaborating with Swiss artists at Art Basel.
This year, the Swiss luxury skincare company is expressing its most iconic product through food.
Mention "caviar" and a foodie will think of the briny black pearls that are a rare and expensive delicacy. To a La Prairie fan, however, caviar means the golden pearls that give its Skin Caviar collection its lifting and firming properties.
"La Prairie has been mastering caviar for over 30 years," says Niki Yuri Na, La Prairie's general manager of distributor markets in Asia. "Today, after years of continuous research and technological advancements, our scientists have reached a new era in caviar science."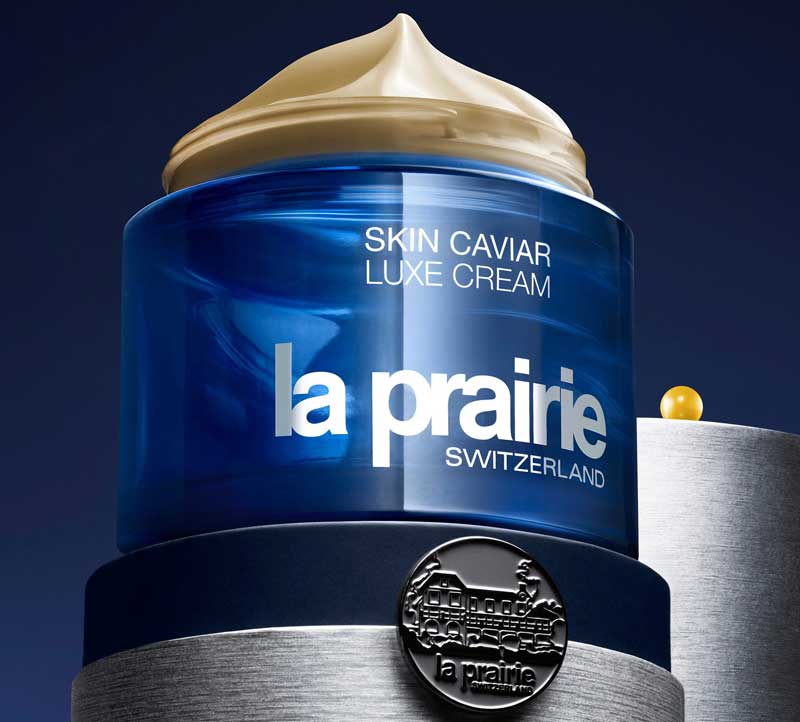 La Prairie luxe cream
La Prairie's latest innovation is Caviar Premier — a "re-mastering" or reformulation of what the house calls its masterpiece: the Skin Caviar line.
"In 1987 La Prairie was the first brand ever to introduce caviar in our skincare lines to nourish and regenerate skin," said Jamie Perez, education manager for La Prairie.
"With continued research and new technological advancements came Caviar Water, followed by Caviar Absolute. Now caviar's whole potential is harnessed for the first time. Before, loss of components happened during the extraction process, but now, re-mastered with this new form of caviar, Skin Caviar Luxe Cream and Luxe Sleep Mask provide unmatched visible results. Combined with La Prairie's exclusive Cellular Complex, which uses cutting-edge biotechnological research to give new life and energy back to the cells, it offers a phenomenal formula for lifting and firming."
Caviar Redux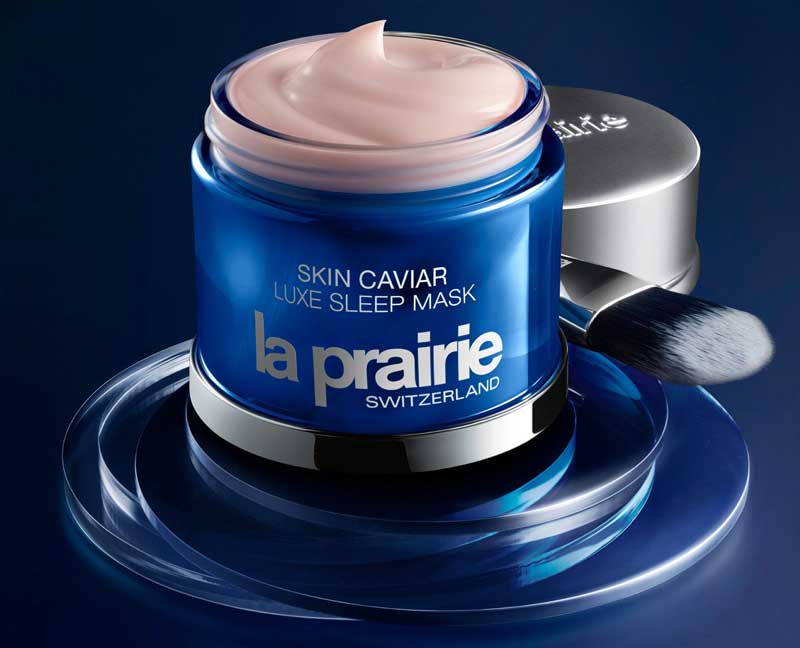 La Prairie sleep mask
To express Skin Caviar's luxe, indulgent, marine qualities, Rustan's enlisted Asia's Best Female Chef 2016 Margarita Fores to prepare a lunch inspired by Caviar Premier.
"Caviar is one of my favorite ingredients to work with," said Fores, who served starters with wheat bulgur and snow pea pearls that resembled caviar. Her most iconic hors d'oeuvre — barquillos with chive mousse — was topped with roe from Japanese salmon, Norwegian salmon, and sustainable "caviar" from Russia made of fish essence and squid ink.
That was just the beginning of an exquisite three-course meal that illustrated Caviar Premier's three pillars:
Indulgence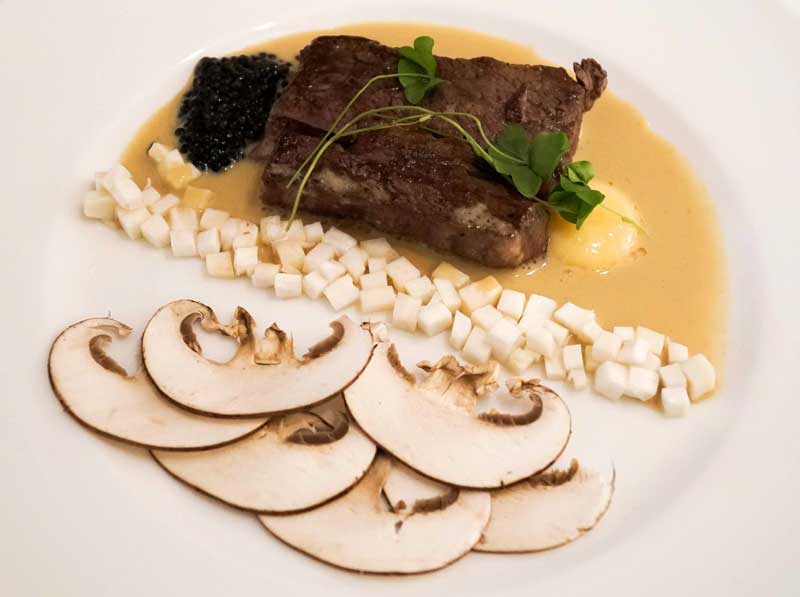 Most tender Wagyu beef rib in foie gras cream
Fores' velvety coral bisque studded with French Oscietra caviar evoked Skin Caviar Luxe Cream's velvety, whipped texture. A zucchini panna cotta melted in the mouth much like Luxe Cream melts into the skin. Sweet river prawn covered with organic zucchini "scales" called to mind treasures from the sea, from which Skin Caviar derives its magic.
Science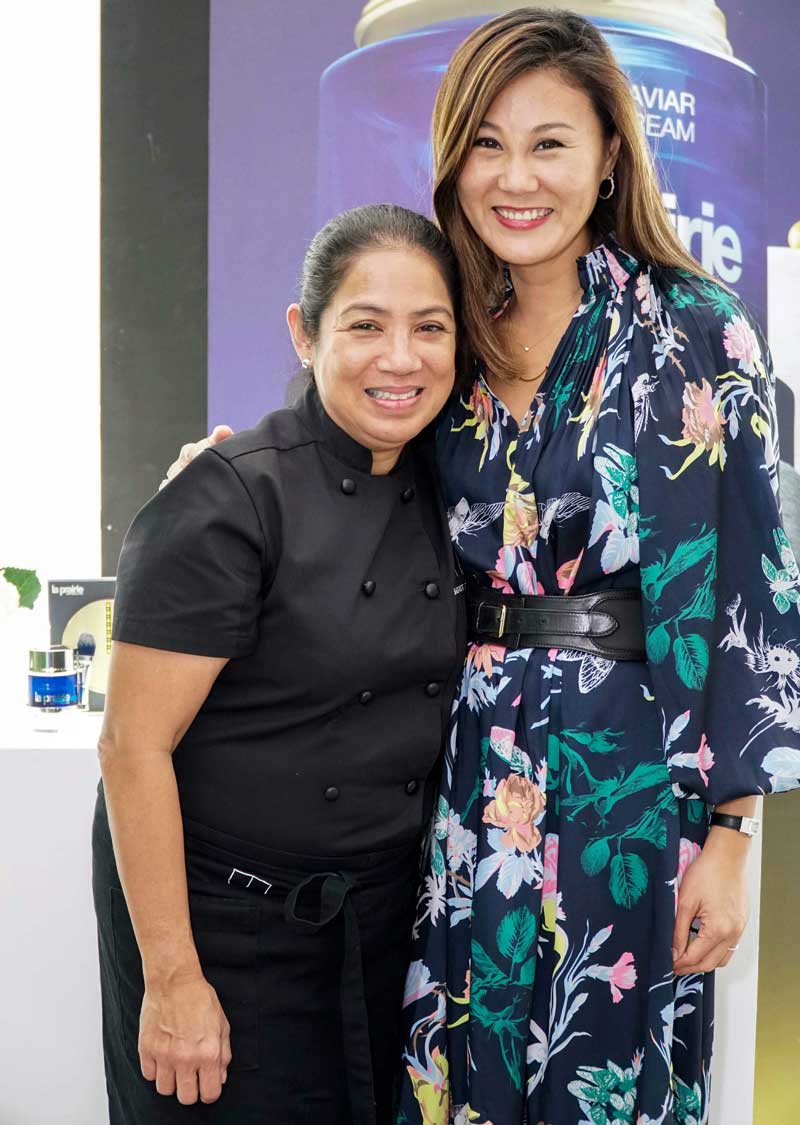 Chef Margarita Fores and Niki Yuri Na
The main course was supposed to be served with Oscietra caviar, "but a friend shared beluga with me for La Prairie's caviar concept," said Fores, whose generosity made us diners feel very lucky indeed. She used modern techniques like sous vide to connote the cutting-edge science behind Caviar Premier, while the most tender Wagyu beef rib in foie gras cream heightened the luxury of it all. Swiss brown mushrooms paired with palm heart from Philippines signified the longtime partnership between La Prairie and Rustan's.
Design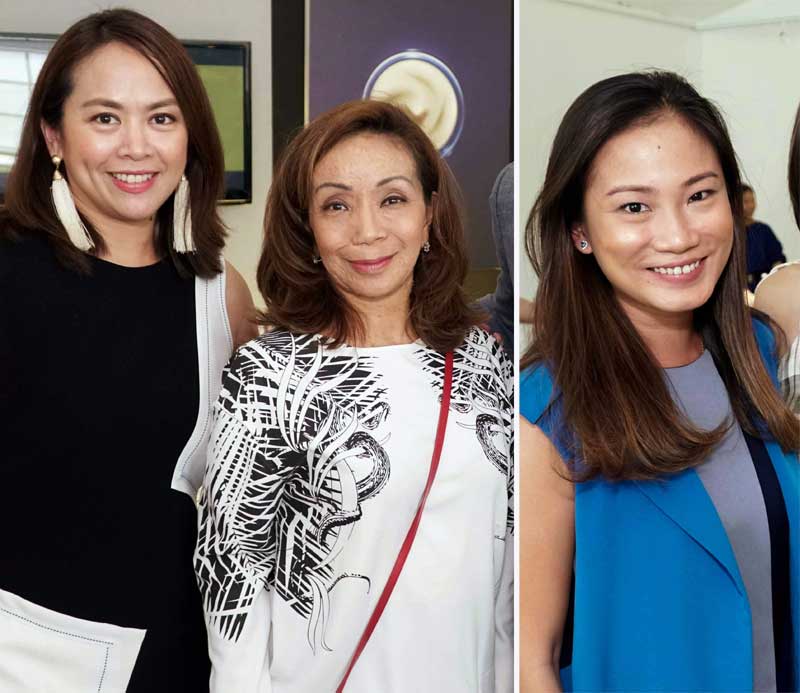 Jackie Avecilla, Maritess Tantoco and Mica Agdamag
Even dessert referenced caviar: black olive spheres balanced the sweetness of a salted-egg mascarpone semifreddo topped with a pili-nut millefeuille. Fores baked charcoal-black sponge cake to conjure up treasures from the deep, and, as a final touch, passed around chocolate-mint pearls from New York caviar purveyors Russ & Daughters.
Like La Prairie's re-mastered Skin Caviar line, Fores' caviar luncheon was a masterpiece.
* * *
Skin Caviar is exclusively available at La Prairie counters in Rustan's The Beauty Source.
* * *
Follow me on instagram @theresejamoragarceau.