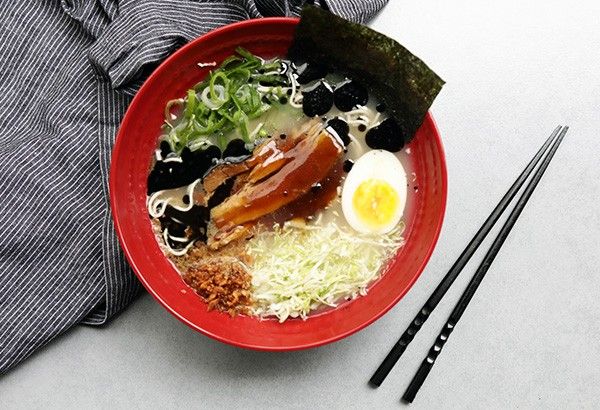 Black Garlic Ramen
Photo release
Restaurant design 101: Famed Filipino designer gives tips
MANILA, Philippines — Renowned Filipino architect and interior designer James JJ Acuna of Hong Kong- and Manila-based JJ Acuna / Bespoke Studio recently gave tips for those who are planning to start a restaurant business.
In an interview with Philstar.com during the re-launch of Tokyo Tokyo Trinoma which he designed, Acuna said the most important thing in designing a restaurant is its lighting.
"I think that in the end of the day, you have to really watch lighting. The really key to everything is really great lighting to make sure that there's lighting sources from all angles so your customer's selfies, group photos, food photos are all look great. And it also feels good to sit in a place for long period of time with great lighting," the Columbia University graduate said.
Based on his more than a decade of experience, Acuna said clients nowadays asked him to make the design more experiential or "Instagramable," and he admitted that the old-school fast food design is not a thing anymore.
"You have to really meet the market's high expectations. That means good lighting, great materials and great textures and colors to really frame the food. It's really an investment that's worth it," he said.
He added that choosing the right materials is also a vital part in creating a restaurant.
"Make sure you have really good materials. You don't want things to break immediately, so make sure to use materials that are high-quality and long-lasting," he said.
In Tokyo Tokyo Trinoma, Acuna took inspiration from Japanese Fusuma Screens and the pop-neo-anime culture of Japan streets. These lend a street-style dining stall look to the diner, reminiscent of Japan's distinct food stalls.
The diner exclusively offers dishes not found in other branches. These include Tempura Dragon Maki, Crazy Kani Maki, Chicken Teriyaki Salad, Waffle Bowl Sundaes, and specialty drinks.
Starting September, all branches of the restaurant present the new Wagyu Rice Series, featuring Japanese fried rice flavored with wagyu beef, and topped with the diner's signature dishes: Beef Yakiniku, Chicken Teriyaki, and Classic Prawn Tempura.