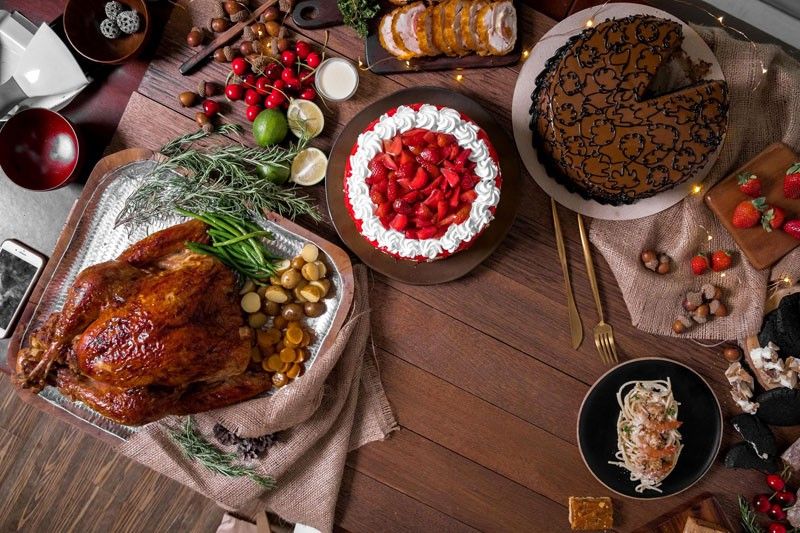 A festive table from Cravings: Roast turkey with chestnut raisin stuffing, Chicken Cordon Bleu, Strawberry Shortcake, Choco Caramel Cake and a plate of spicy shrimp gamberetti
Bea and Pia Trinidad continue The Cravings Group family legacy
Someone's pressing the refresh button at The Cravings Group to make this family-owned restaurant chain a bit merrier and brighter this holiday season.
Bea and Pia Trinidad, daughters of The Cravings Group CEO Badjie Guerrero-Trinidad and director Rico Trinidad, have recently joined the company not just to continue the family legacy but also to bring the business to new heights.
Founded by mother-and-daughter tandem Annie Pascual Guerrero and Badjie Guerrero-Trinidad as an intimate dining outlet along Katipunan Ave. in QC, The Cravings Group today has grown into an unrivaled collection of F&B brands, educational institutions, hotels and event venues.
"Bea and Pia are now at the forefront of infusing new ideas into the family business and enabling your much-loved brands to remain the top choice of customers in the next generations to come," said the proud mom Badjie.
"I grew up at Cravings. It feels like home," shared Bea. (Fun fact: Cravings is actually two years older than Bea.)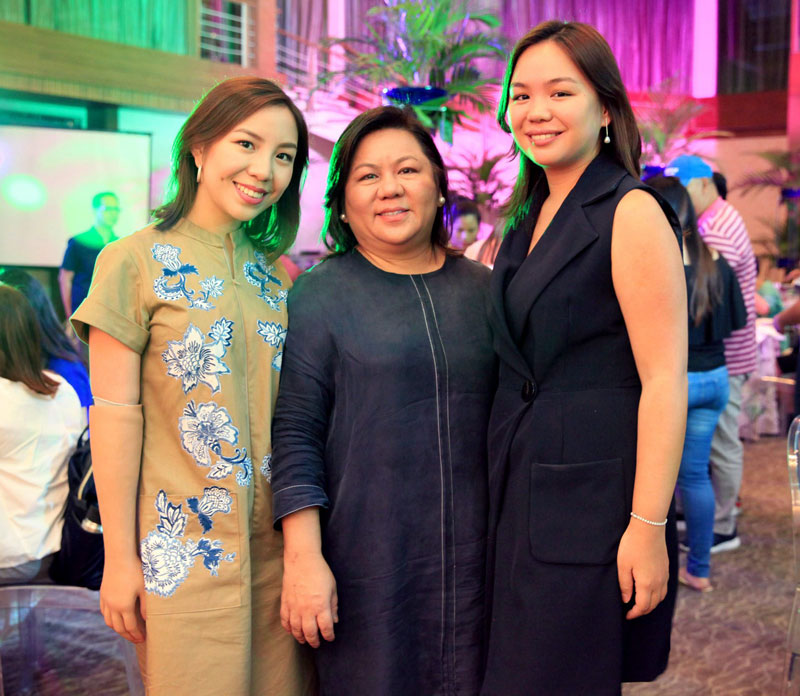 Cravings CEO Badjie Guerrero-Trinidad with daughters Pia and Bea
"So Cravings is Pia's older sister, not me," Bea said with an impish grin.
So what can clients expect now that the siblings are on board?
Brighter Cravings! For their first venture, Bea and Pia are introducing the Christmas (catering) packages for family and corporate clients.
"We're bringing back that personal touch in everything we do — in terms of food, setup and service," said Pia. "My mom always tells us to dream big. She said not to think of our restaurant as just a restaurant, but a way to change the industry."
Whether it's an intimate dinner at home with family or a feast at the workplace with friends, Bea and Pia are putting the right party details in place.
"At the center of our catering spread this year is 'refresh.' While we have perfected the taste of our food over the last 30 years, we now want to master the party experience with new themes," said Cravings Group operations head Bea.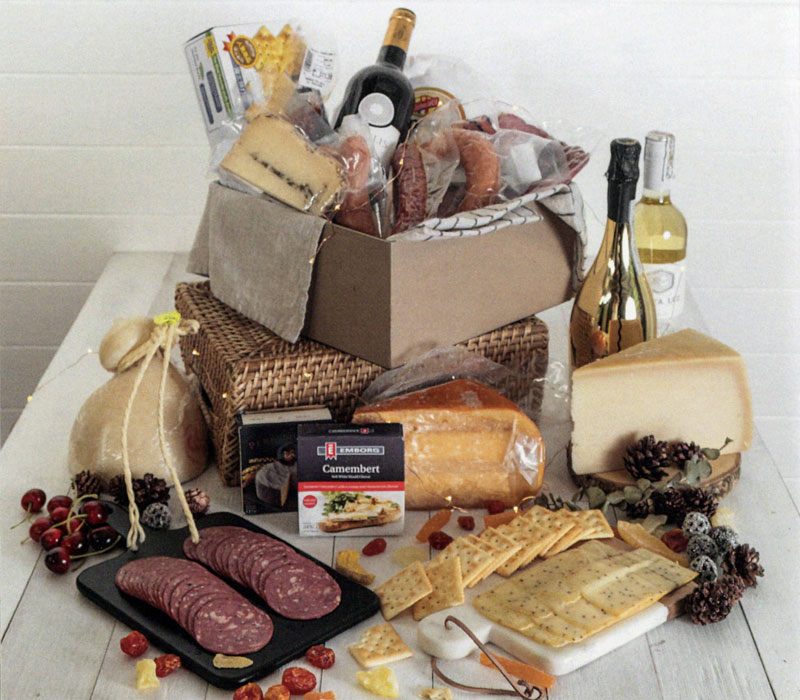 Assorted gourmet hampers from Epicurious
The sumptuous selections include roast turkey with chestnut raising stuffing, chicken cordon bleu, strawberry shortcake, choco caramel cake and a plate of spicy shrimp gamberetti.
This year, Pia and Bea added two exciting additions: the modern and chic catering setups and the tapas-style cocktail food.
"We've upgraded our catering setups this year; they're bright and fresh," Pia announced.
Choose any of The Cravings Group's premium and unique themes — Cider, Tangerine, Rust and Ochre — to transform your party into an event worth remembering. Food and drinks will be prepared by chefs from the Center for Culinary Arts (CCA), Manila to ensure the product quality.
"We wanted the designs to be welcoming and homey. It looks like you did it yourself, with a little help from the expert," enthused Pia, business development strategy officer. "The party package range from P550 to P1,200 per head. If you want to get the Premium setup, you just have to add P100 per person."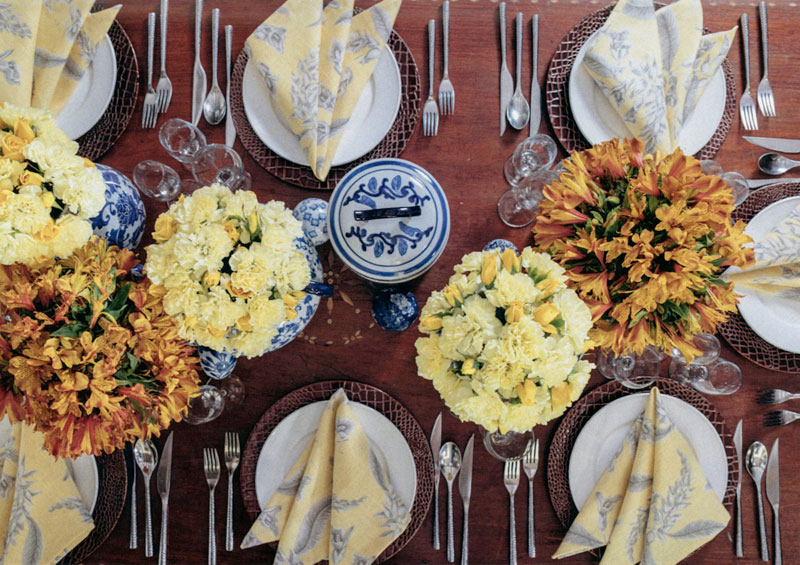 Whether it's an intimate dinner at home with family or a feast at the workplace with friends, Bea and Pia are putting the right party details in place.
The Cravings Group also offers a wide range of gift options — from cakes to gourmet boxes. On top of the list are its Christmas-only special edition cakes such as Strawberry Shortcake, Avocado Mousse Cake and Naked Devil's Food Cake.
Epicurious has also selected premium wines, truffles, cheese, artisanal chocolates, cold cuts and salad dressings from its shelves for the perfect gift box.
"Christmas is not just about great food, but a holistic experience that should be enjoyed and shared with family and loved ones," enthused Badjie. "We're happy that all three generations of our family are working the extra mile to provide the exceptional Christmas to our customers this year," added Badjie.
* * *
For inquiries about A Merry and Bright Christmas and catering, call 726-2712. Follow The Cravings Group on Instagram and Facebook @thecravingsgroup.