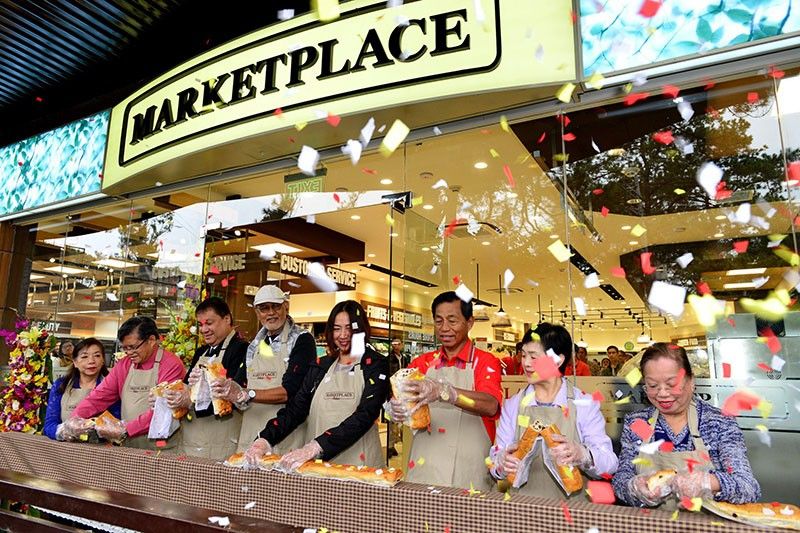 Marketplace Leonard Wood Terraces' bread-breaking ceremony: Leonard Wood Terraces' Lily Munsayac-Sunga and Dr. Benito Sunga, Baguio Country Club general manager Anthony de Leon, National Artist Benedicto "BenCab" Cabrera, Rustan Supercenters Inc. acting chief executive officer Arleen Aldaba, Baguio City Mayor Mauricio Domogan and wife Becky, Dr. Grace Munsayac-De Villa
The Marketplace goes to Baguio
Baguio City's prominent (food) personalities and discriminating shoppers trooped to Leonard Wood Terraces on July 20 to get first dibs on deli selections, premium meat items, cheeses and other specialty goods as Marketplace opened in Baguio, its first branch in Northern Luzon.
The event was marked with a bread-breaking ceremony headed by Rustan Supercenter Inc. acting chief executive officer Arleen Aldaba, Baguio City Mayor Mauricio Domogan and wife Becky, National Artist Benedicto "BenCab" Cabrera, Leonard Wood Terraces' Lily Munsayag-Sunga and Dr. Benito Sunga, Baguio Country Club general manager Anthony de Leon and Dr. Grace Munsayac-De Villa. And, oh, what a delicious (12-foot) bread it was — none other than the famous raisin bread of Baguio Country Club!
According to Aldaba, it's a momentous occasion for Marketplace because this is the upscale supermarket brand's first foray into Northern Luzon.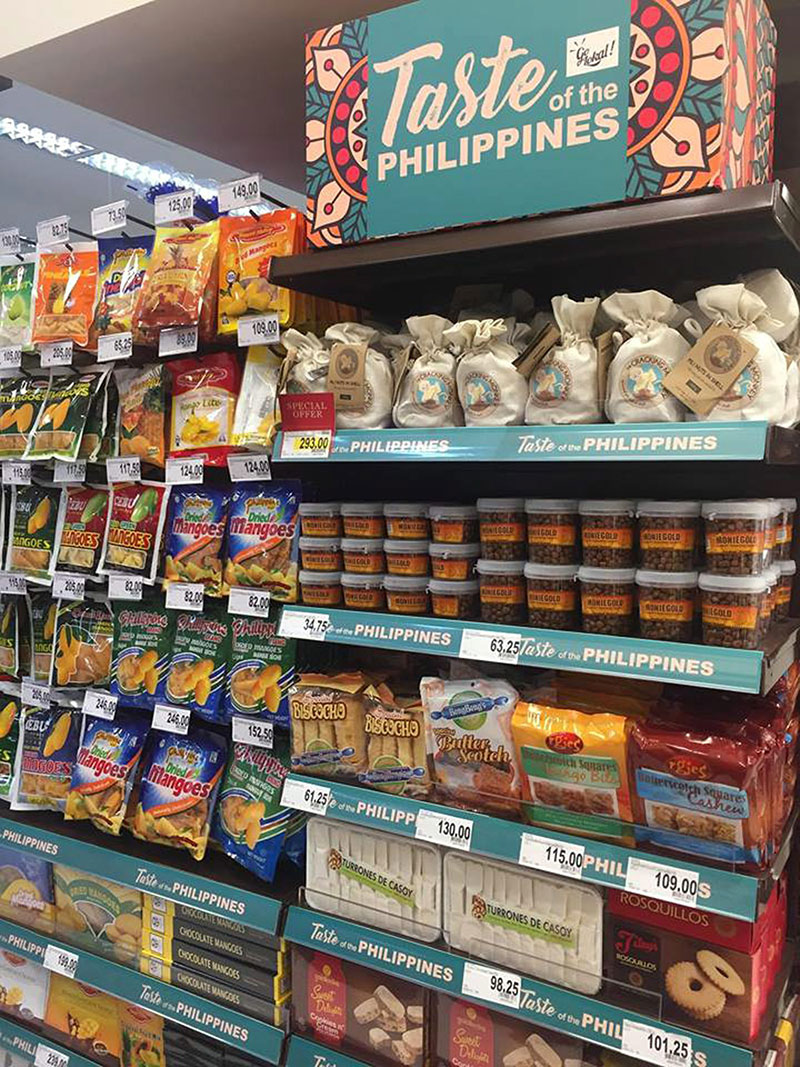 Go Lokal!, a corner where one can find quality native goods from around the Philippines, is popular among foreigners and balikbayans.
"Baguio City is a foodies' hub, so we are excited to bring all these gourmet and premium food items to Baguio shoppers," Aldaba enthused. "At Marketplace, we don't just bring in products that we want to sell, but what the customers want and need."
Spotted checking out Marketplace's well-stocked shelves were chef Mitos Benitez-Yñiquez of Hill Station, chef Vicky Tinio-Clemente of Mama's Table, and chef Alvin Emuang of Chef's Home.
"I'm excited about the deli items and seafood selections," said chef Alvin. "With the opening of Marketplace, we can now have access to premium grocery items and gourmet treats."
National Artist Benedicto "BenCab" Cabrera was drawn to the meat selection, which features different cuts of steaks and imported meat items.
Choices include Greater Omaha Angus beef from the US, which has just the right amount of marbling; White Pyrenees Lamb from Australia, pasture-fed lamb that's tender and packed with flavor; Patel imported baby back ribs from Spain; Margaret River Wagyu beef from Australia, a gold medal winner at the AWA Branded Beef Competition; Maple Leaf duck from the US; and Cenyu Chicken, organic chicken that's free from hormones, chemicals and antibiotics, among others.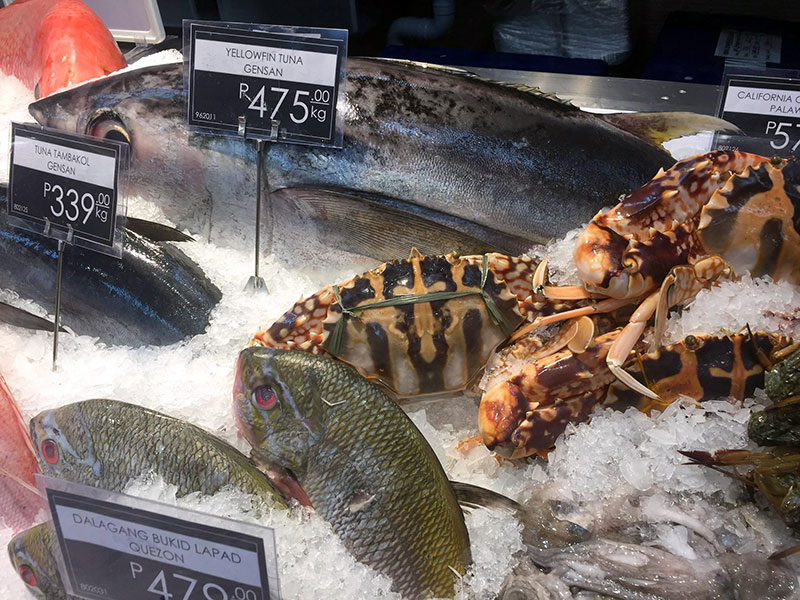 Fresh fish and seafood abound.
I, too, was impressed by the quality of the seafood and meat items on display. And, unlike other supermarkets' fresh produce section, Marketplace doesn't reek!
"The meat emits a foul odor when bacteria set in," explained Bon Torres, director of corporate affairs, Rustan Supercenter Inc. "At Marketplace, we're so meticulous when it comes to the quality of the products we offer."
You may be familiar with the fresh beef sold in a popular wet market in Tagaytay where the meat's fibers still "throb." Well, the meat won't be as tender as the tindera promises it to be.
"Actually, it is not good and safe to cook yet. There's such thing as rigor mortis, which is Latin for stiff (rigor) and death (mortis). Two or three hours after an animal dies, the muscles start to stiffen," explained Torres. "That's why you have to let the meat 'relax' in a cold room (below five degrees) for 14 to 21 days to let it mature. And that's only when you'll get the best meat — that's what you'll get at Marketplace," explained Torres.
For the fresh produce, Marketplace gets most of its supplies from local suppliers.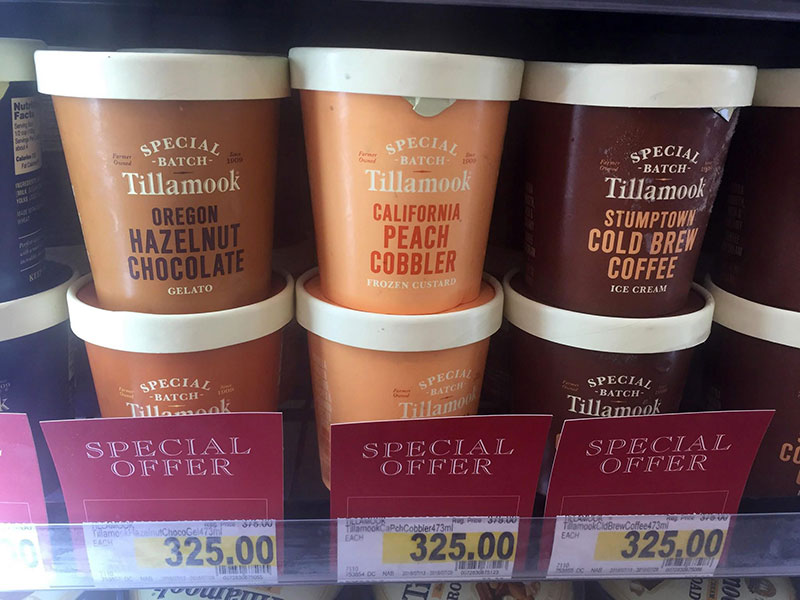 Tillamook (Special Batch) artisan ice cream is available at Marketplace.
"But we also sell imported fruits and veggies such as nectarines, plums, pomegranate, peaches, kiwis and grapes for variety," noted Ana Punongbayan, director of corporate affairs, RSCI.
Go Lokal!, a corner where you can find quality native goods from around the Philippines, is popular among foreigners. Marketplace also takes pride in offering Cordillera-grown organic produce as part of its premium items.
The early birds got to avail of the buy-one, take-one promos such as cream dory for only P239; Japanese salmon head for P110; buy-one, take-one 500g frozen shrimp (medium) at P599; and buy-one, take-one 500g Norwegian salmon steak for only P775.
Another Marketplace favorite is its gourmet corner carrying ready-to-eat roasts and freshly baked breads for foodies-on-the-go.
Marketplace is also a haven for ice cream lovers. Here, you'll find Tillamook, an award-winning, farmer-owned dairy co-op from Tillamok, Oregon, known for its decadent, artisan ice creams; the Crispy Trio Layers (Belgian Chocolate, Salted Caramel and Chocolate) by Haagen-Dazs; Snickers ice cream bars; Ben & Jerry's Karamel Sutra; and Halo Top peanut butter cups, among others.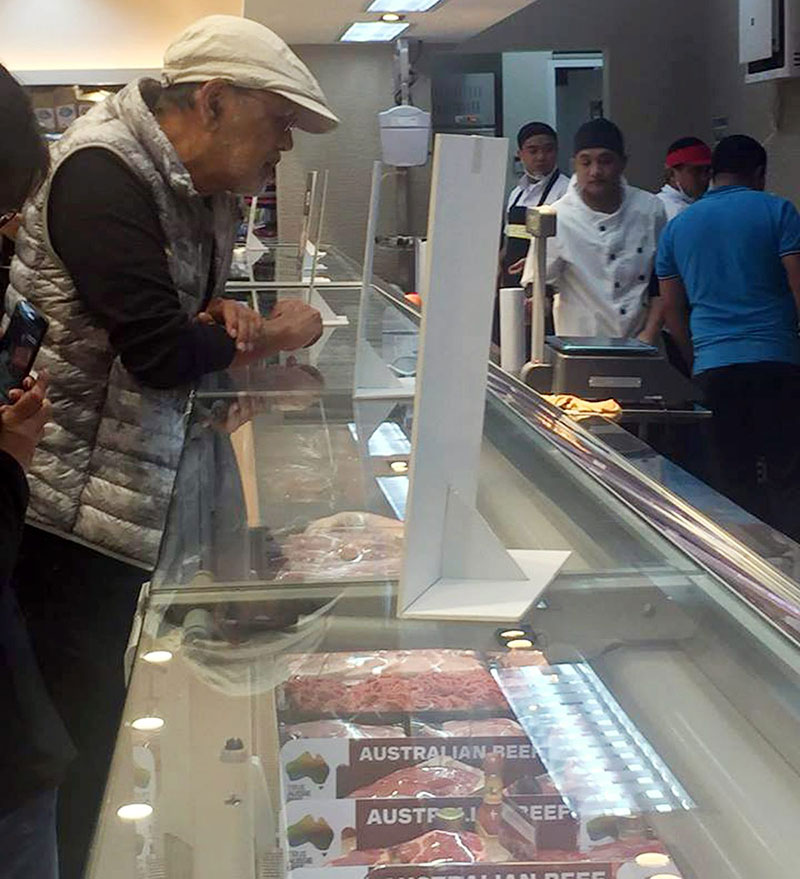 BenCab checks out the meat items at Marketplace.
"What's so special about Marketplace is that it carries specialty items we didn't regularly have in Baguio," said Anthony de Leon, Baguio Country Club's general manager. "Now we need not go down to Manila anymore since we can buy them here."
Known for bringing new culinary delights from around the globe right to your neighborhood, Marketplace offers a one-of-a-kind shopping experience for those with a carefully cultivated palate. And with the opening of Marketplace Baguio, locals can now indulge in its well-curated selections for all their dining and entertaining needs.
* * *
Marketplace has other branches at San Antonio Plaza, Rockwell Power Plant Mall, Central Square Bonifacio High Street, Connecticut in San Juan, Eastwood City, Shangri-La Plaza, Paseo de Roces, Santolan Town Plaza, Three Central, Westborough, Leonard Wood Terraces in Baguio, and will soon open in Iloilo.