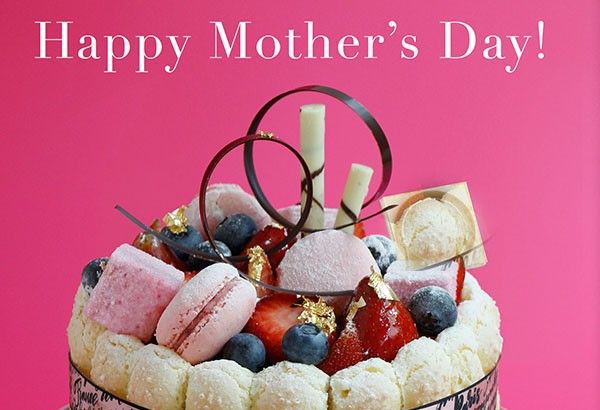 Treat the queen of your home to a feast.
Photo release
Dining treats for mom on Mother's Day
MANILA, Philippines — A kiss, a warm hug, and a slice of sweet devotion – there is no better recipe for Mother's Day.
For those who want to mark the day with good food or experience, here are some picks to consider.
A special cake for moms
Without Mom, Mommy, Mama or Ma, as we call her, we would not be who we are today.
This Mother's Day, Bizu celebrates the woman who has been the one constant in our lives, for her lifetime achievement as teacher, mentor, protector, queen, heroine, life inspiration, best friend and cake buddy.
To mark Mother's Day, the patisserie is launching a special Charlotte cake – alternating layers of biscuit cuillère, blackberry mousse and raspberry gelée, topped with assorted fresh berries, marshmallows and Macaron de Paris. A lush and melty mixture of textures and fresh fruit flavors, it is a good tribute to the woman who gave one life, and essentially, our very first love.
For the Asian-fusion-loving mom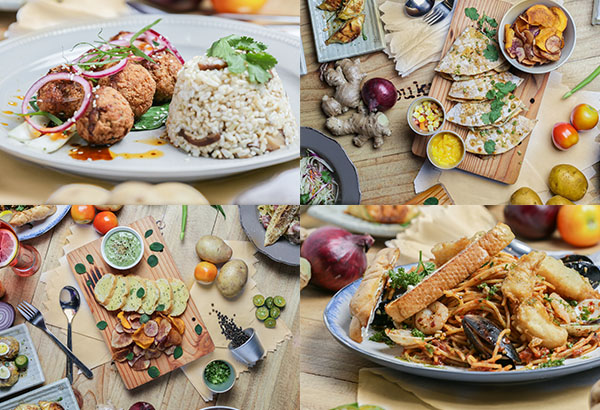 Asian-fusion dishes
Inspired by the market's growing desire for healthy and delicious food, Asian-fusion restaurant Buku Buku Kafe curates another list of comfort food ideal for Mother's Day.
If you want to ditch rice this summer, try Seafood Arabiata pasta which has an assortment of fish, clams, shrimp dressed in smoky tomato sauce and garnished with fresh parsley and parmesan cheese. Pastas will always be perfect for a quick lunch or a dinner for two over some red wine.
Everyone knows that tofu is packed with nutrients so it is an ideal summer go-to meal that does not compromise good taste. The restaurant's I Love You, Tofu is made up of tofu and meat balls with French beans, coriander, sweet & spicy sauce for dipping, and fried mushroom rice.
Vegan Quesadillas composed of melted cheese, caramelized onions, spinach, and sautéed shiitake mushrooms with corn salsa, and mango chutney creates an explosive flavor as filling for the toasted tortilla wrap.
For vegetable lovers, Green Papaya Salad made up of shredded papaya with assortment of fruits and vegetables and topped with honey-citrus dressing, this can be good starter or a standalone meal.
Filipino-Spanish cuisine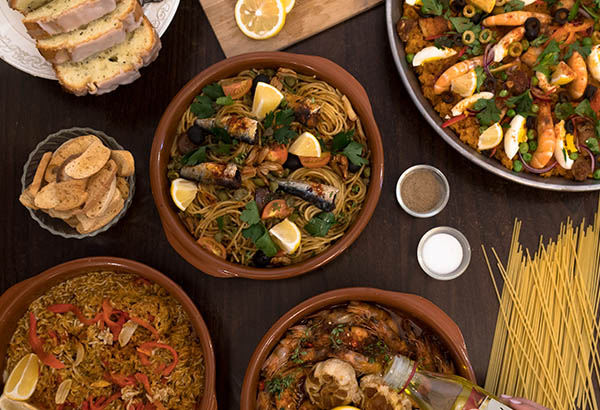 Filipino-Hispanic fusion
While the city is filled with dining options, the Quezon Buffet Restaurant in Fisher Mall, Quezon City offers affordable buffet with a menu concocted by Executive Chef and partner Kalel Chan.
Featuring a traditional Filipino-Hispanic cuisine prepared with a modern twist, all the dishes feature the health-giving qualities of Doña Elena products (olive oils, canned tomatoes, and olives) as it steadily becomes a go-to destination of families and friends. Chef Chan ensures that in every dish he prepares, quality is not compromised.
For the chicks- and ribs-loving mom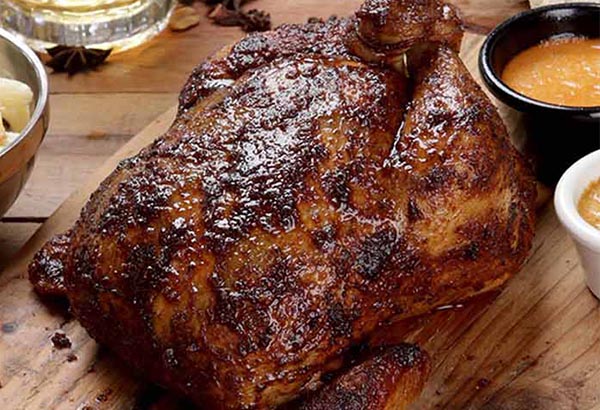 Signature roast chicken
A place where "amigos," family and all groups can enjoy a Mexican-Latin feast, the Greenhills branch carries Gringo's signature look that is rustic, homey and inviting for people of all ages. The restaurant's second outlet has private dining options and a dining hall.
The restaurant's signature chicken comes in Original and Southern Spice varieties. The former is covered in traditional Mexican-Latin spices and then grilled to perfection; the latter comes with a distinctly Southern American blend of herbs and spices. The ribs, on the other hand, are just as heavenly with its fall-off-the-bone juicy meat and signature barbecue sauce. Try these dishes with signature sauces: lemon herb and hot and spicy. Other dishes include Lemon Garlic Butter Crab and Mucho Nachos.
Healthy drinks for mom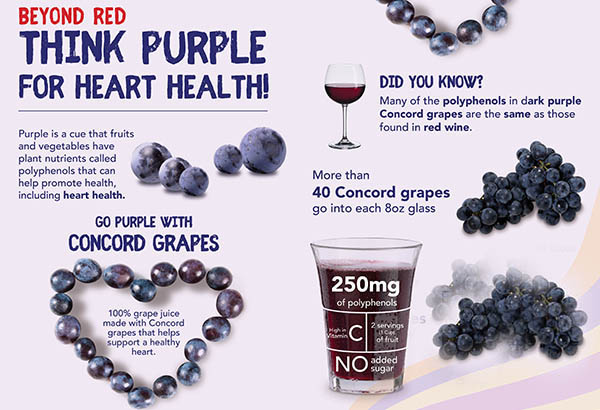 Health benefits of purple grapes. Photo release
According to research, the percentage of Filipino households that do not fulfill their dietary energy requirements has been increasing. On the latest Food Consumption Survey by the Food and Nutrition Research Institute of the Department of Science and Technology in 2013, it was revealed that 69.3% did not fulfill their dietary energy requirements – higher by 2.4 percent than the previous survey in 2008.
Experts recommend 100 percent fruit juices as healthy complements to whole fruits. While whole fruits are a great source of fiber, 100 percent fruit juices also carry essential vitamins and minerals needed by the body to function well and prevent many chronic diseases. For instance, 8 ounces of pure fruit juice such as Welch's 100 percent grape juice are equivalent to serving a whole cup of fruit.
In fact, drinking 100 percent fruit juice from grapes may actually provide you with more polyphenols than eating the fruit, without causing weight gain. Making a pure grape juice involves crushing the fruit, including seeds and dark purple skin, which releases more of these nutrients.
This Mother's Day, refresh your summer and treat your mom with a non-alcoholic beverage. May Sparkling Juice is a non-alcoholic beverage from freshly-pressed and carefully-selected Belgium grapes. Naturally sweetened with no preservatives added and available in white and red grape flavors –it is a good match for rich dishes.
Kris Aquino designs chocolate packs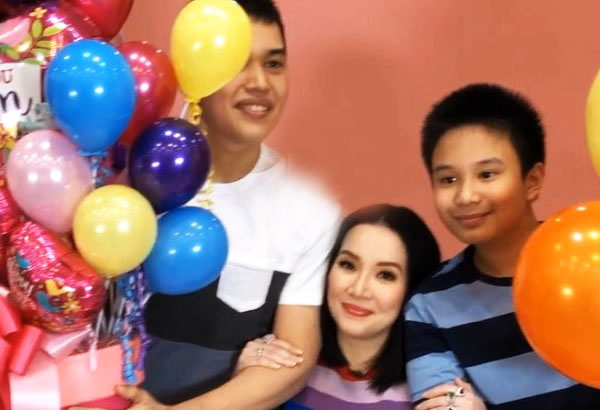 Kris celebrates Mother's Day with sons Josh and Bimb. Screenshot from Instagram/Kris Aquino
It is time to let your mom know that you listen to her by making your most thoughtful promise with Toblerone Mother's Day Blank Packs.
This season, Kris Aquino shares her creative side as she designed two Mother's Day Packs. Apart from her, the brand has also teamed up with four young artists: Alessandra Lanot of LifeAfterBreakfast.ph, Anina Rubio, Googly Gooeys, and Louise Dimagmaliw.