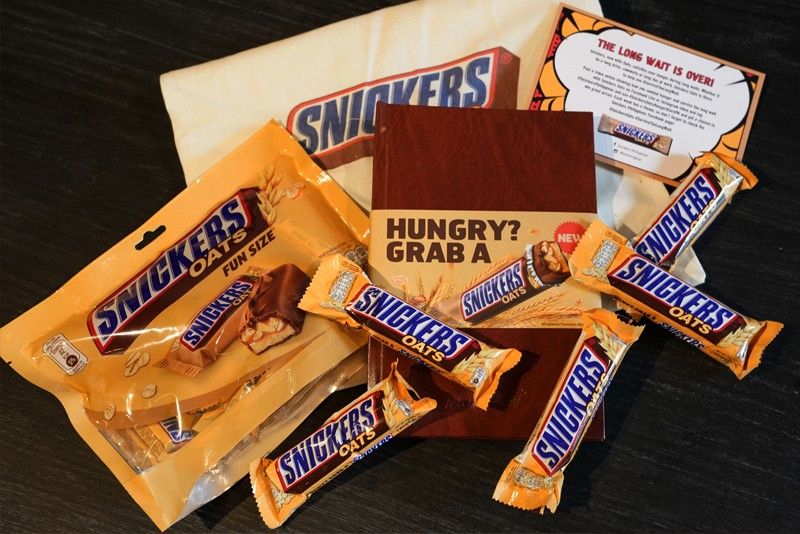 The long wait is over: Snickers Oats is now in the Philippines.
Survive the long wait with Snickers Oats
Filipinos are so used to being made to wait – from tiring commutes, delayed flights, long lines, and moments when you wait for what seems like an eternity (read: EDSA traffic). And during those long waits, hunger is your best enemy.
When you're hungry, you are not yourself. You tend to be irrational, irritable and masungit, which could sometimes lead to heated arguments, disagreements and worst road rage.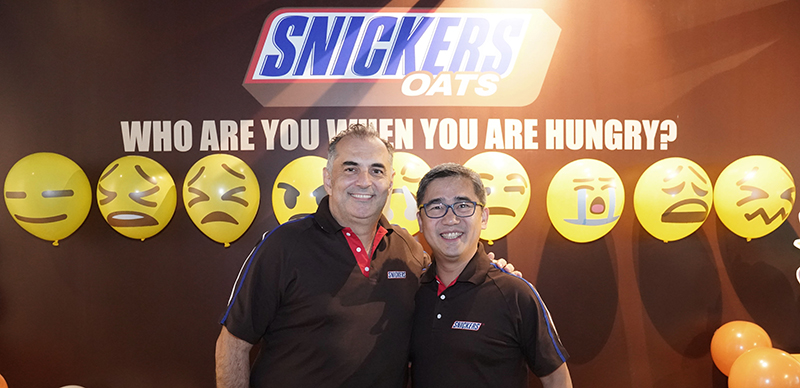 Terry
Seremetis

, general manager of Mars Developing Asia; Joey Dominguez, country director of Mars Philippines
Everyone knows what it's like to experience waiting and feeling hungry," says Penk Kuan Yee, category business unit director of Mars Developing Asia. "And when you're stuck in these mundane moments, there's a perfect snack to fill you up longer — the all new Snickers Oats."
A chocolate bar with a pile of peanuts, chewy caramel and oats with a slab of nougat, Snickers Oats helps you survive the long wait — longer. Thanks to the addition of oats to the recipe. Oats is touted as having the ability to keep you full, effectively squelching the desire for that filling meal while stuck in traffic.
"Around the world, Snickers is known for our global strategy: "You are not you when you're hungry.Whether it be a long drive, commute or long day at work, Snickers Oats is there to help you survive the long wait," adds Joey Dominguez, country director, Mars Phils. "So it's only perfect that we launch it here in the Philippines because we all can relate to our experiences of hungry, long waits."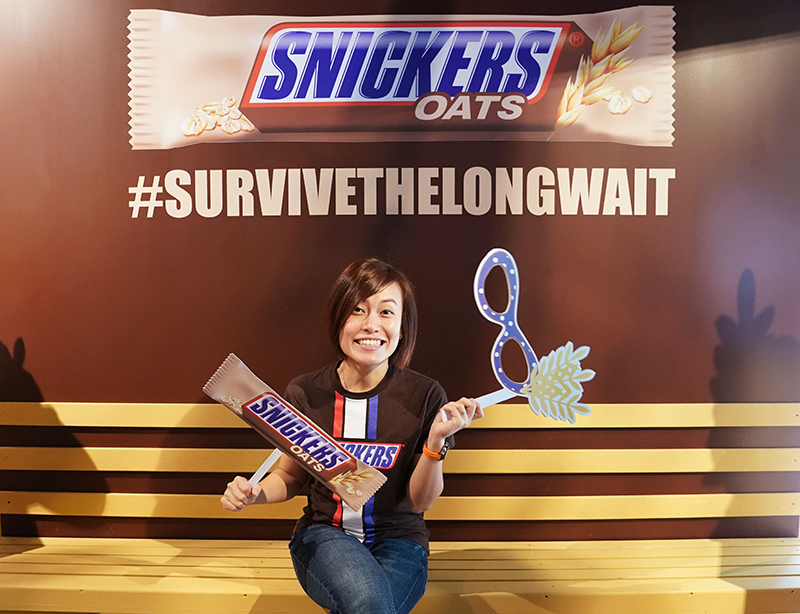 Marilyn Chew, senior brand manager of Mars Developing Asia
To launch the newest chocolate bar, Snicker Oats invited blogger Will Dasovich, radio DJ and host Aaron Atayde and musicians Robin Never and Zia Quizon, who have had more than their fair share of hunger striking during long waits.
"As a vloggery, I have to wait several hours for my videos to render, but because I have to keep up with my uploading schedule, I don't always have time to leave my place," says Will. "Snickers Oats is the perfect snack to keep in handy to help me #SuriveTheLongWait like waiting for my girlfriend to put on her makeup, which takes forever."
Aaron Atayde also shares how Snickers Oats is the perfect pick-me-up during his hosting gigs.
"I sometimes have very long on-set hours, but have to keep my energy throughout the shoot," he shares. "Grabbing a bar of Snickers Oats instantly puts me in the right mood and mindset."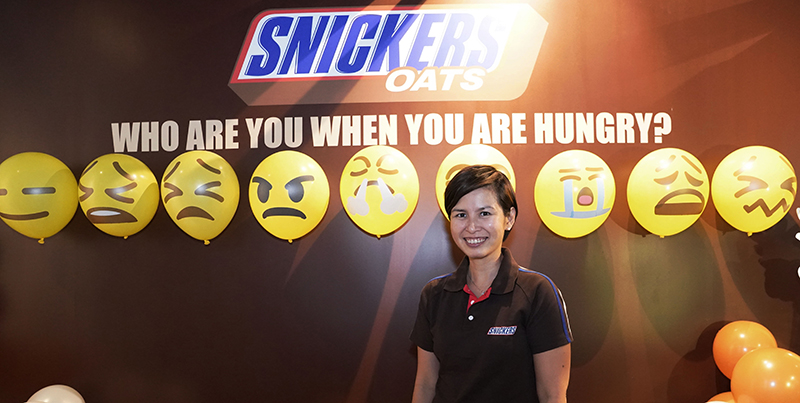 Pek

Kuan

Yee, category business unit director of Mars Developing Asia
Musicians and real-life couple Robin Nievera and Zia Quizon shared their own experiences of long waits.
"My long wait story happens everyday, on the way to work. But it's not just the traffic that upsets, it's the part when hunger strikes while stuck in my car with nothing to eat. So having Snickers Oats with me during the trip makes it more bearable," Robin relates.
Zia, on the other hand, teased Robin. "My long wait was Robin, and I'm glad that's over."
Just like these celebrities, you, too, can survive the long wait with Snicker Oats. Always keep a bar in your bag and you're good to go.
Snickers Oats is available in 40g individual bars for P36, and in 220g Fun Size Packs for P185 in select groceries and convenience stores nationwide.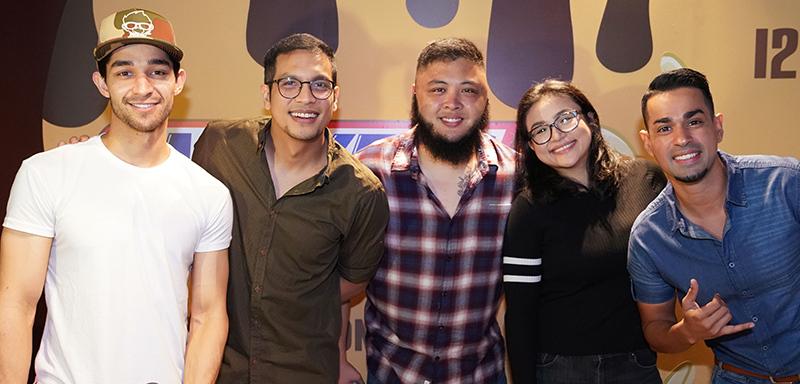 Wil
Dasovich

, Aaron

Atayde

, Robin

Nievera

,

Zia

Quizon

and Sam

YG
* * *
How do you survive long periods of hunger? Share your videos on Facebook and Instagram with the hashtag #SurviveTheLongWait and get a chance to win weekly prizes from Snickers Oats.
For inquiries, visit the Snickers Philippines Facebook page.