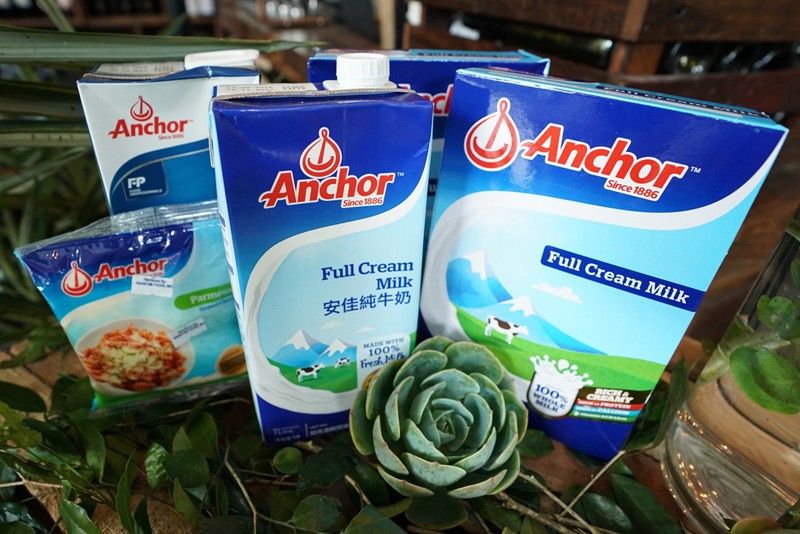 Whipping up a dish: Anchor products make food yummy and cooking fun.
I can't believe it's not (just) butter
No, I'm not talking about margarine, and if you knew anything at all about me, you would bite your tongue for even suggesting it.
But I was recently invited to an Anchor press event where I found out that Anchor not only makes butter and milk, they also make, among many other things, cream and cheese, specifically, mozzarella, cheddar and Parmesan. All good news to me, because I make it a point to use only grass-fed dairy from New Zealand for Real Girl Toy Kitchen products.
Why? For starters, dairy products made with milk from grass-fed, free-range cows taste better. They're also better for you. Grass feeding improves the quality of cows' milk and makes it richer in omega-3 fats, vitamin E, beta-carotene and a beneficial fatty acid called conjugated linoleic acid (CLA).
Anchor is owned and produced by Fonterra, a co-op owned by 10,500 farming families in New Zealand, a country known for its lush greenery, as well as its strict commitment to the environment and the quality of its produce.
The New Zealand government prohibits the use of GMO feeds and animal growth hormones in dairy, sheep and beef farming. Their cattle is free-range, grass-fed and raised naturally under humane living conditions at all times.
And did I mention, they just taste better? So, when Fonterra's marketing director Jasmin Mansajo suggested I come up with a recipe using Anchor's products, I figured that shouldn't be too difficult. I decided to branch out and play around with products other than their tried and true butter.
Here is a deceptively easy and fabulously decadent side dish that will go beautifully with roast beef, lamb or chicken, perfect for Easter Sunday, or any other Sunday, for that matter. If you have a mandoline, you can slice the potatoes paper-thin, which makes for a very delicate gratin, but if you don't, a sharp knife or food processor (using the slicing disc) will work just fine.
* * *
For questions, comments and suggestions, email me at Johanna@realgirltoykitchen.com. , visit my Web site www.realgirltoykitchen.com. or follow me on FB (Real Girl Toy Kitchen)/IG: realgirltoykitchen.
Recipe File
Cheesy Potatoes Gratin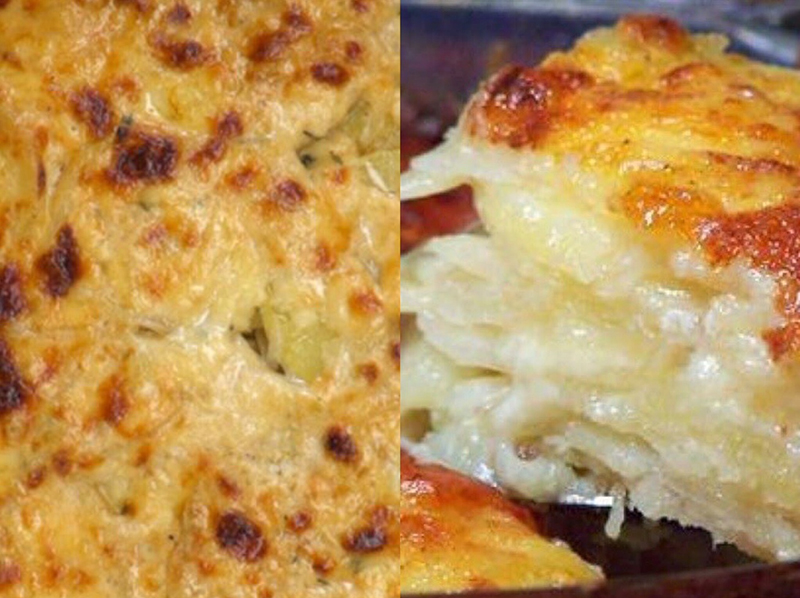 Ingredients:
2 1/2 cups Anchor whipping cream
3/4 cup finely chopped onion
2 tsps chopped fresh rosemary or tarragon
2 tsps salt
3/4 tsp ground black pepper
4 pounds baking potatoes, peeled, cut into 1/4-inch-thick rounds or thinner
200 grams Anchor grated cheddar or mozzarella, or a combination of both
Procedure:
Preheat oven to 375°F. Butter 13x9x2-inch glass baking dish.
Whisk cream, onions, rosemary (or tarragon), salt and pepper in a medium bowl to blend. Layer potatoes in the prepared baking dish, overlapping slightly. Sprinkle with cheese and put a second layer of potatoes. Pour cream mixture. Repeat process until your dish is nearly full. You should have around 2-3 layers, depending on how thinly sliced your potatoes are. Finish by sprinkling top layer with remaining cheese.
Cover gratin with foil and bake 1 hour. Uncover and bake until top is golden brown and potatoes are tender, about 45 minutes longer or until a knife goes through the potatoes easily. Let gratin cool 10 minutes before serving.